This post is sponsored by Liverpool Jeans and all opinions and styling are our own!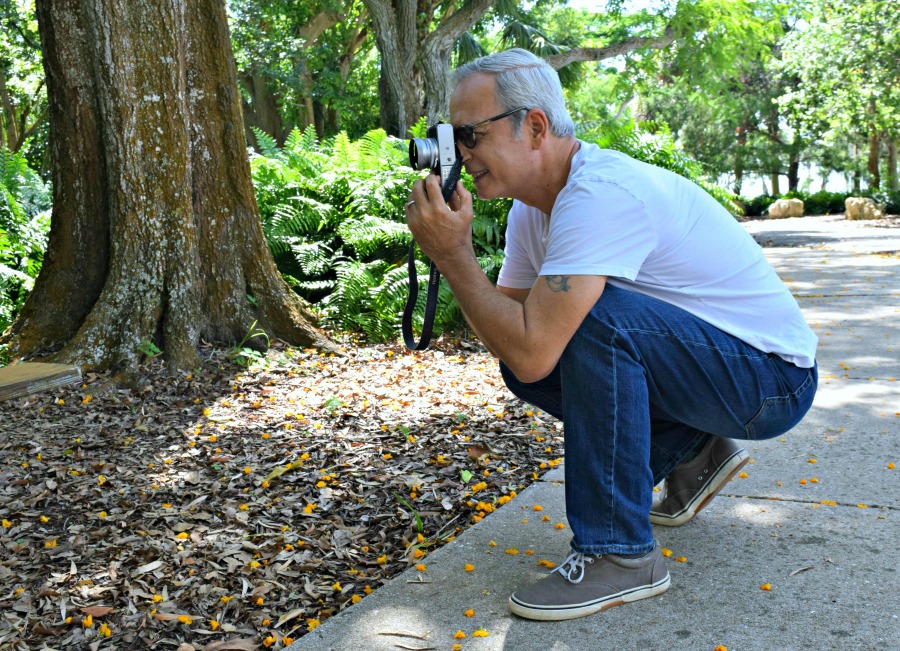 I never knew what to give my husband for Father´s Day. It´s not that he has it all, it´s that he wants nothing!
He´s a minimalist. He´s such a minimalist, that he´s never owned more than two pairs of jeans at a time.
The worst part is they´re always the same jeans: same brand, same size, same thick denim.
He wears them regardless of whether it´s winter or hot muggy summer in Florida, the place we call home.
Once, I bought him a pair of trendy jeans. He hated them. Not only that, when he crouched down to take my photo, they ripped!
We had a good laugh, but that´s how I learned not to buy him jeans, or any other clothes ever again! He´s a classic kind of guy.
I'm more adventurous. For that reason, I own all kinds of jeans: skinny, flared, cropped, boyfriends, bermudas, shorts …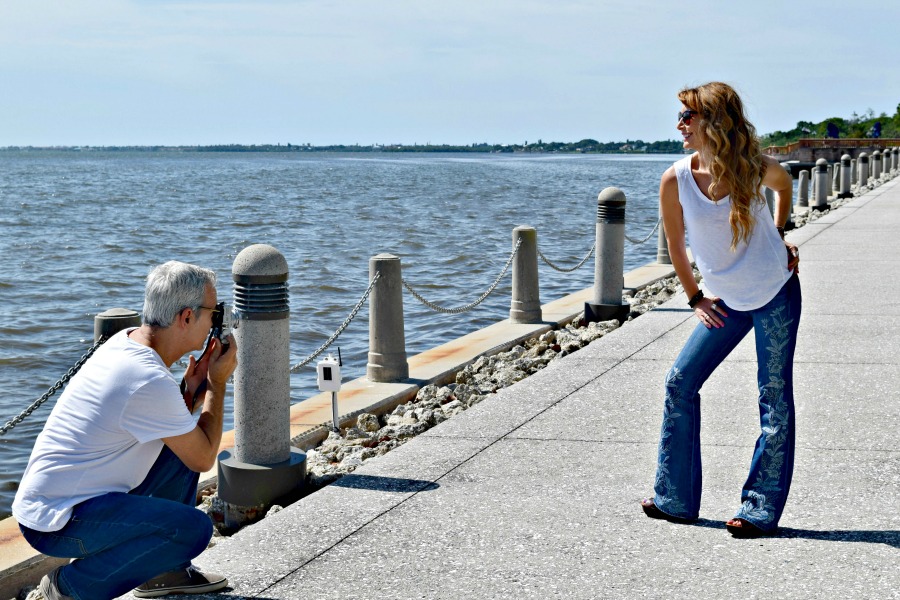 I have a hard time finding jeans that fit
Believe it or not, I have a hard time finding jeans that fit. When they fit my thighs, they gape at the waist, and if the waist size is right, I can´t get them up past my knees.
I had found a brand that was exactly what I needed, but a few years ago, they stopped making jeans altogether.
This left me in a kind of "jeans limbo" for a while. I kept trying to find a different brand that would fit me like the old ones that were falling to pieces.
Before Christmas, I finally hit the jackpot. I really needed a pair of black skinny jeans, and I received The Ones through a clothes delivery service. They were just perfect.
Not only did they hug my body in all the right places, but they also moved with me. They were super comfy.
I researched the brand, Liverpool Jeans, and watched the videos of how they´re engineered to fit all sizes and body types—I was hooked.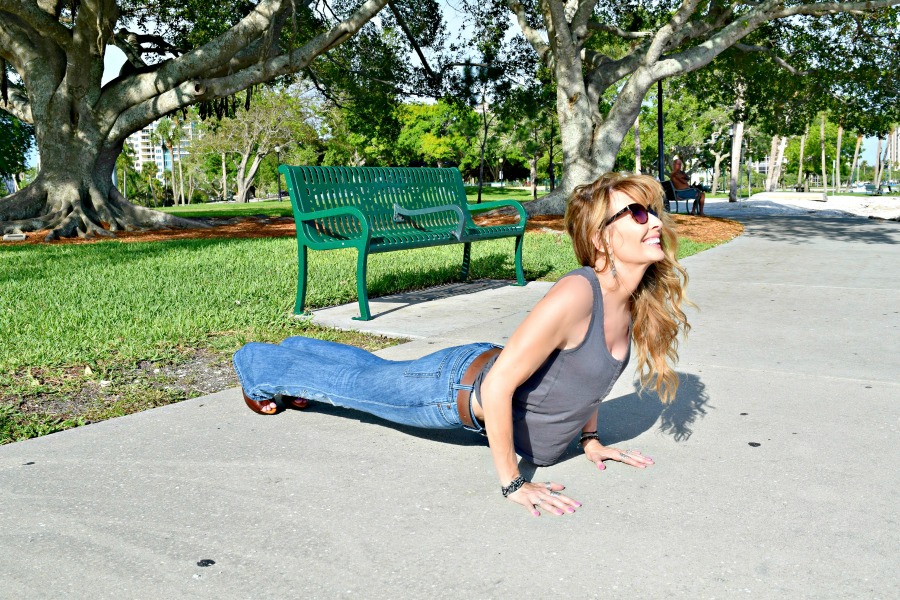 The comfiest and best looking jeans
I was so excited to have found the comfiest and best looking jeans without a crazy price tag, that I ordered a few different styles, and absolutely fell in love with all of them.
I work from home and I like to be comfortable. But also feel like being stylish. I don't want to wear sweatpants all day. So Liverpool Jeans it was!
And plus, if you follow me on Instagram, you´ll see they hold up real well to my street yoga shenanigans.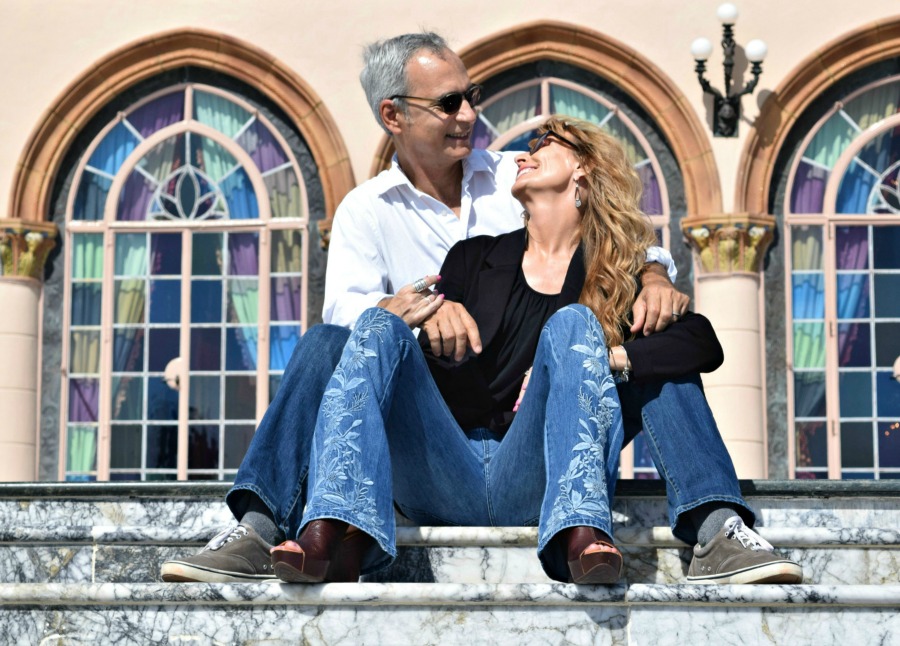 I will never forget the day I walked into the kitchen wearing the black jacket you can see in the photos, along with these same Liverpool flared bootcut Jeans, and asked my husband, "Well, what do you think?" and he answered: "I´d like to be those jeans!"
This guy is not only the man I´ve been sharing my life and a quirky blended family with for close to ten years. He´s also the love of my life and the other half of my business, Viva Fifty Media.
A former photojournalist, he´s the one behind the lens in almost all the photos I share online.
We´re both writers and artists and work from home. And … I´m tired of seeing him wear the same ratty jeans every day!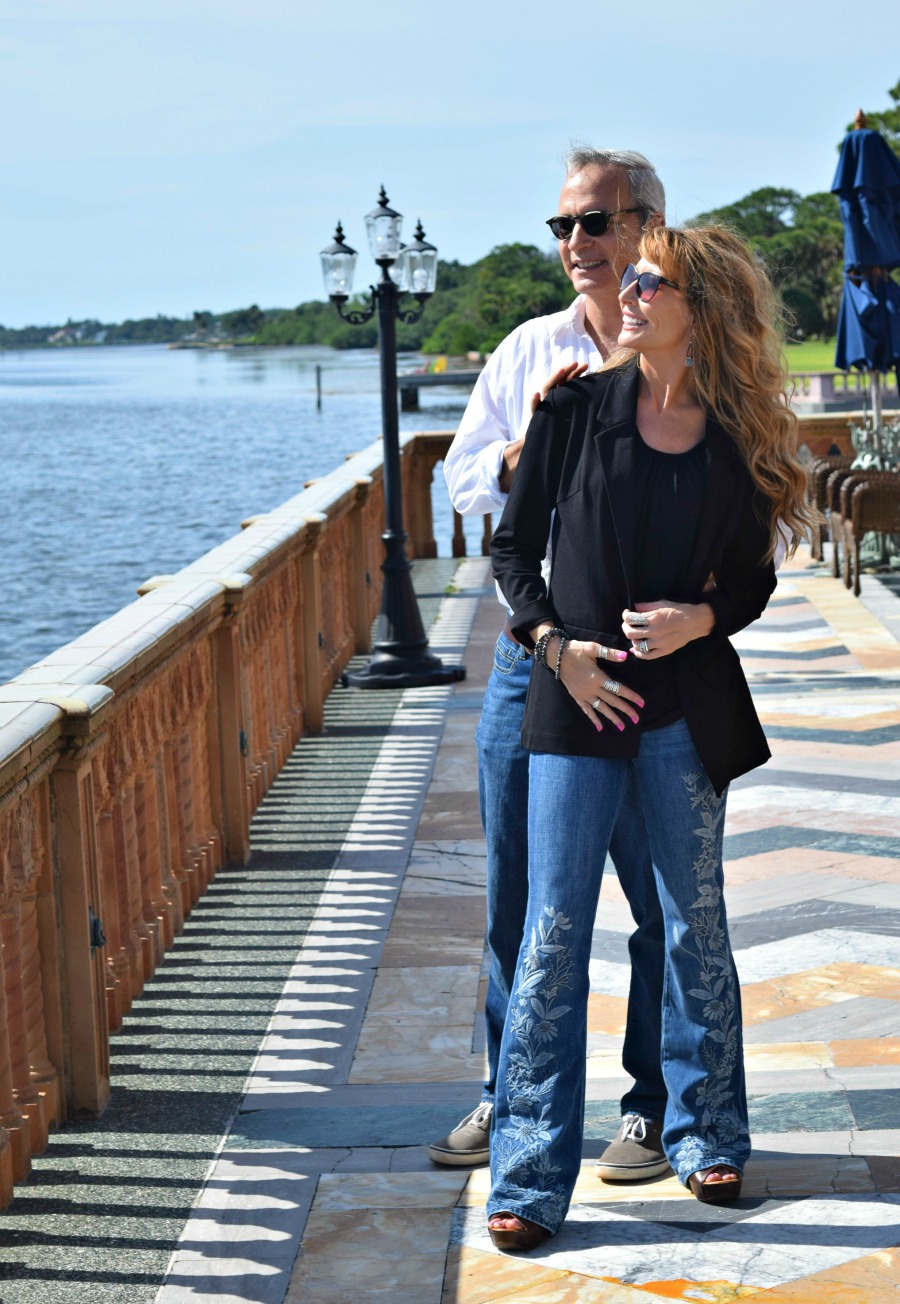 Jeans for every style
When he complimented me on my now favorite brand, I jumped at the opportunity to have him try a pair.
This time around I was skeptic that he´d like anything other than the usual. But when they arrived in the mail and he tried them on, he was actually excited that they were stretchy.
And he appreciated that the denim was more lightweight than his everyday pair. And goodness, was I happy to see him wearing them!
The Liverpool Jeans he´s wearing in the photos didn´t bust at the seams when he crouched to take photos!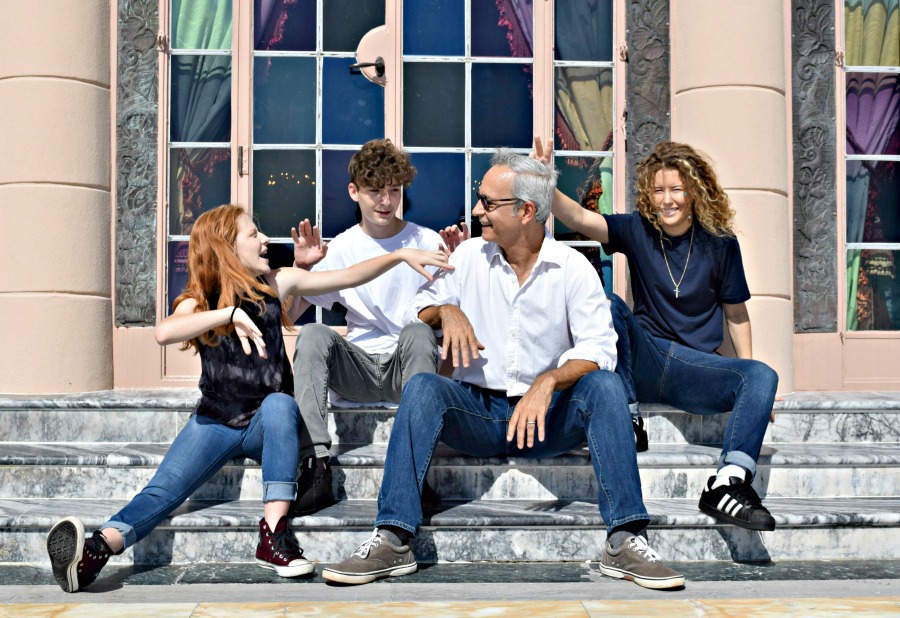 So, this is us, a family where everyone is not only allowed, but encouraged, to pursue their dreams, and also to wear whatever kind of jeans they want.
My eldest, Chloe, loves men´s jeans, and that´s what she´s wearing, while her younger sister, Alexia, prefers pull-ons.
My stepson could probably stand to wear a smaller size but he's a teen and goes for whatever looks cool to him.
I love all the styles of jeans, but have a sweet spot for flares.
This Father´s Day, my husband´s stack of jeans is about to get a little taller (I don´t think he´ll ever match mine), because he finally ordered three more pairs of Liverpool Jeans, all different colors, for different occasions!
He´s happy. But trust me, I´m happier!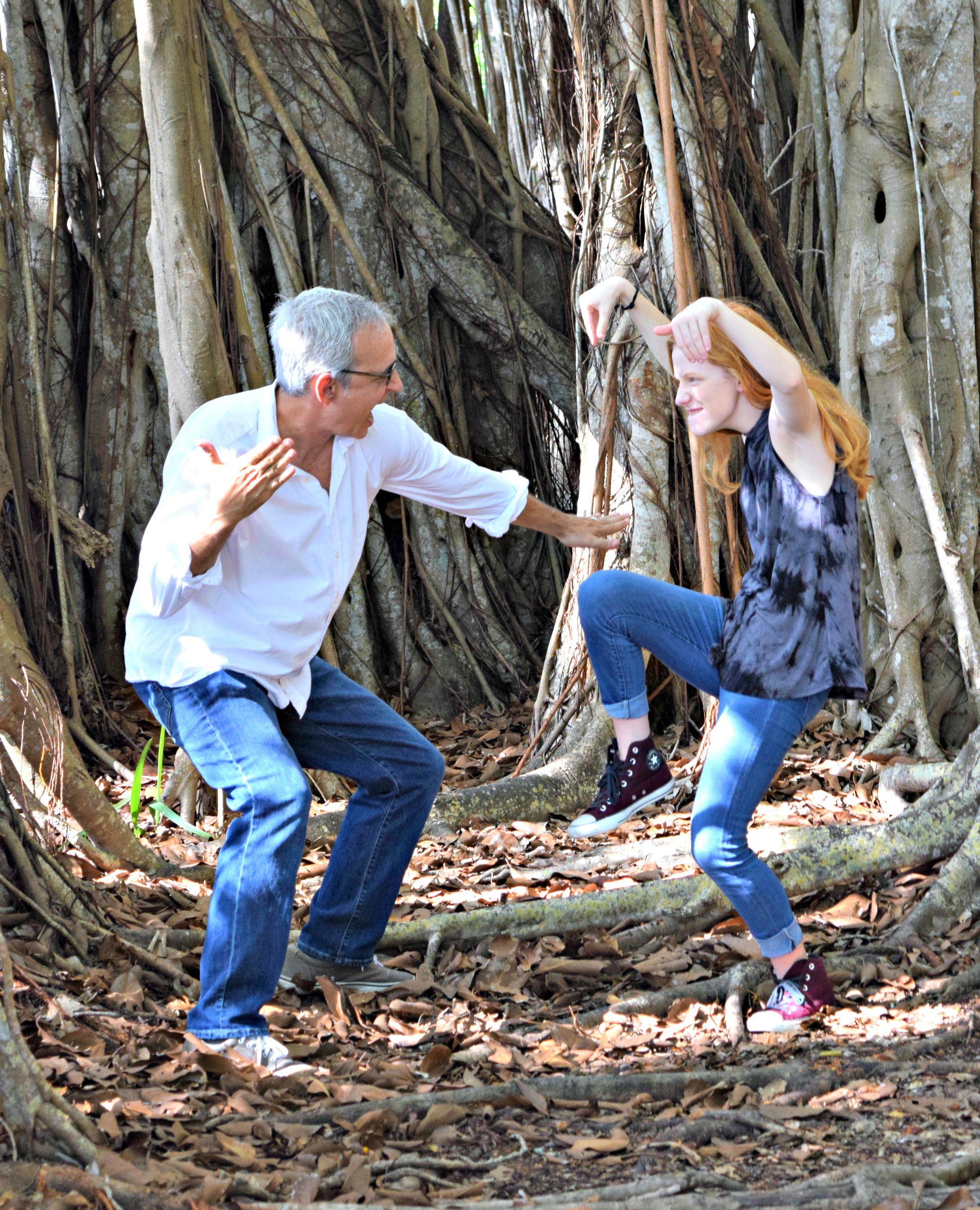 If you want to give the dad in your life jeans he will love (or buy a pair or more for yourself), know that Liverpool Jeans is donating $10 to Infinite Hero Foundation for every order placed right up until June 17th.