Artisanal cheese in Puerto Rico? Absolutely!
Rosa Ávalo Franceschi loves cheese, and some years ago she managed to turn her passion into a successful business: Quesos Vaca Negra, Puerto Rico's first line of aged raw-milk cheeses.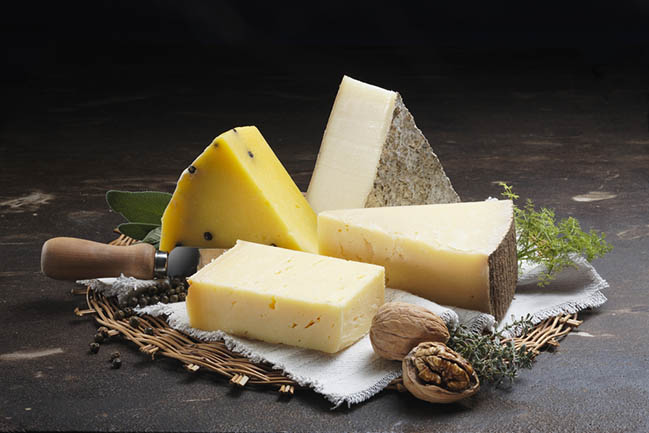 But when Vaca Negra, which she co-founded with a friend, became so successful that her personal life began to suffer—with her children complaining that they never saw her—she knew what she had to do: sell her share of the business and find something else to do that would allow her more time with her family.
Ávalo Franceschi had been making cheese since she was a child, so maybe she could still be in the same industry, but in a different way. But what could she do, exactly?
The solution: "The Art of Cheese-Making Workshop."
Casa Lila, where Ávalo Franceschi has been giving her workshops for the past six months, is a beautiful example of a 300-year-old Spanish colonial home typical of Old San Juan architecture.
The walls reek with history and the floors in the main living area are of very rare Puerto Rican marble.
You enter a small patio filled with antiques where in olden days you would give the servant your calling card and wait to be invited in.
Nowadays, you can just drop your umbrella, hat, or briefcase and continue into the living room where you are welcomed by the hostess.
This room is also filled with exquisite antiques of the period that take you back in time. On a table there is a selection of Vaca Negra cheeses, crackers, nuts and wine.
Once seated, Ávalo Franceschi begins to share the history of cheese.
Ávalo Franceschi created the cheese-making workshop so that people could learn about the history of cheese.
Do you know how cheese was discovered?
Do you know what makes the holes in Swiss cheese?
What about those dark veins in blue cheese? How do they get there?
Did you know Camembert and Brie are the same cheese? So why do they have different names?
Also Read: Learning to appreciate wine, a lifelong journey
The history and production of cheese
The hostess begins by asking a simple question. "How was cheese discovered? Does anyone have any ideas? Participants come up with theories, but Ávalo Franceschi has one of her own.
But really, while no one can be certain who made the first cheese, I think it's safe to say that it was an accident!
Legend has it that nomadic tribes of Central Asia who carried milk in animal skin bags "discovered" cheese.
They may have carried milk in saddlebags made from the stomach of animals, which contained the coagulating enzyme known as rennin which is used to make cheese.
While munching on cheese and sipping wine, you learn about basic cheese production techniques, about milks (sheep, cow, goat, buffalo), commercial and small-scale cheese production, fresh versus aged cheeses, cheese typology, the basics of affinage, as well as wine and cheese pairings.
After the interactive workshop is complete, students get hands-on experience and learn to make—on a small scale—the most popular variety of Puerto Rican fresh cheese: queso blanco.
A choice of fruits and spices are provided that so that guests may add them to their cheese to personalize it to taste. The cheese is then packed in a carrying pouch so it can be enjoyed at home.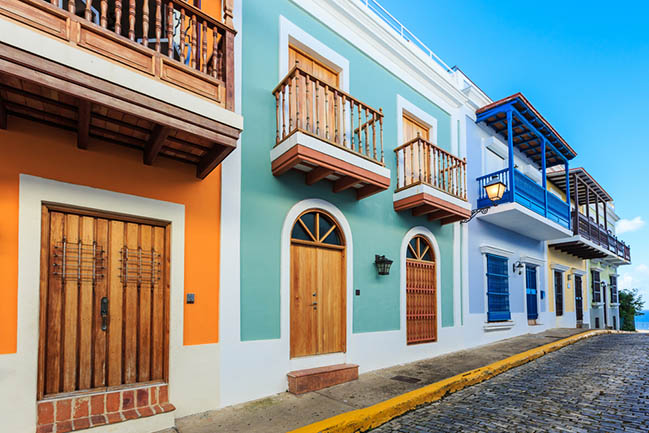 In between the history and production of cheese, Ávalo Franceschi throws in some anecdotes of when she worked with her friend and business partner making Vaca Negra cheeses.
In 2011 they decided to participate in the Fancy Food Show which was being held at the Javits Convention Center in New York City.
They were surprised when their cheeses made the list of "The Top 16 Foods You Must Eat At the Show."
Another time, neither she nor her friend could be at the cheese making facility in Morovis, Puerto Rico.
As a result she gave the cheese-making ladies on staff carte blanche to add an ingredient of their choice to create a specialty cheese flavor for the month.
Upon Ávalo Franceschi's return, the cheese-making ladies informed her they had put cinnamon—an unusual ingredient the company had never experimented with—into the vat and now they had lots of "cinnamon cheese!"
Ávalo Franceschi says she was so angry and upset thinking of the money they'd wasted because they had to throw the cheese away. But an employee told Ávalo Franceschi that they had tasted the cheese and it tasted good.
Would she at least give it a try?
She didn't.
But that weekend, she was at a loss as to what to take with her to a local farmers' market. She put the cinnamon cheese out thinking that no one would buy it. Within an hour it sold out!
She finally tried it herself and found it to be delicious. She laughs now when she tells a group of guests that she went back to the cheese-makers and apologized profusely.
Ávalo Franceschi has more stories, but you have to be there to enjoy them. These anecdotes of hers meant to encourage our own adventurous streak when making our own cheese.
And one last thing: before the guests leave with their hand-made cheese, Ávalo Franceschi gives everyone a tour of the historic house and provides them with a couple of printed cheese recipes they can make at home.
So much fun. So much information.
If you like to do things off the beaten path and you're going to be in Puerto Rico, contact www.casalilapr.com so you can take her cheese workshop.
You'll be glad you did, and you'll have an edible memento of your trip to boot!