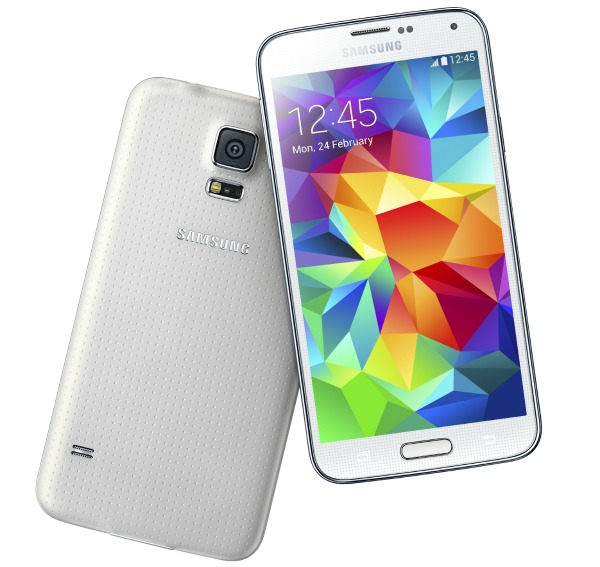 Before you read my Samsung Galaxy S5 review, please note that I approached the use of the phone as I would any other gadget. That is, without reading the instruction manual.
I suspect I'm not alone in this, and I recommend watching YouTube tutorials and reading step-by-step instructions before using your own phone! It's the only way to unlock its fullest potential.
That said, I here are what I found to be the pros and cons of this sleek, multi-functional android smart phone.
Easy to set up
Especially taking into account that my everyday phone is an Iphone, it was easy to set up with the apps and services I use the most, from social media accounts to e mail.
It was a breeze to import my contacts.
Large screen
My biggest gripe by far with my Iphone 4S, is that the screen is tiny.
At an age where I need reading glasses, I use the largest font, but some apps don't support that feature, which forces me to squint or simply give up reading on my phone entirely.
The Galaxy S5 features a large screen that is not ridiculously big. Plus, the enhanced brightness settings make it easy to read indoors and outdoors.
Water-resistant and dust proof
If you're used to having to buy an armor-like case for your smart phone and "uglify" it, know that the Galaxy S5 is already water and dust resistant. For an active working mom like me, this is a dream come true!
I'm not quite sure of what would happen if I drop the phone, but the screen looks (notice I said "looks") like it could take a fall and perhaps not crack. But don't take my word for it!
Also Read: Keeping the Over-50 Brain Nimble & Sharp
Great Pictures
The camera is superb. It has a beauty feature, a super-fast autofocus speed (up to 0.3 seconds), and selective focus, which allows you to focus on a specific area of the subject while blurring out the background.
This creates depth of field, which is usually reserved for professional cameras, requiring special lenses.
I am always impressed by the photos almost any Galaxy phone can take. Editing and sharing them is a cinch.
Typing made easy
The Galaxy S5 learns your typing style pretty quickly and so the intelligent auto-fill feature is great. It allows for faster typing, even when you toggle between two languages.
I type in both English and Spanish and it works wonderfully in both.
Fitness Integration
As a runner and a fan of a healthy lifestyle, I appreciated the S Health 3.0 feature, which includes a personal fitness tracker to monitor your health habits.
It also includes a pedometer, diet and exercise records and a built-in heart monitor. A+ for all this!
Fingerprint Recognition
Now this is the only feature I had real problems with. It took me a short while for the phone to recognize my fingerprint so that I could unlock it by swiping my finger across the screen.
This is an enhanced security measure. However, perhaps because I live in Florida where it is hot and muggy for the most part and I have sweaty palms and fingers, this has not worked very well for me.
Most of the time, I've had to wait for several unsuccessful attempts at swiping the screen for the phone to prompt me to use my password. Which I may add, I forgot, so I had to use the "log in with Google account" option.
That said, if you live in a dry climate this may very well be a great safety feature!
My takeaway
It is a fine smart phone, perhaps one of the best androids in the market today. To add to all of the above, improved battery life and fast connection speeds are another reason to choose this device.
If you are a PC and android user, then you will probably get a lot of mileage out of it. If you are an Iphone user and all your devices are Apple, integrating them with an android may be somewhat cumbersome.
Disclaimer: A returnable sample was received from the manufacturer. Opinions are my own. Neither Viva Fifty nor I received compensation for this review.