This blog post is sponsored by Easy Spirit. All opinions are the writer´s.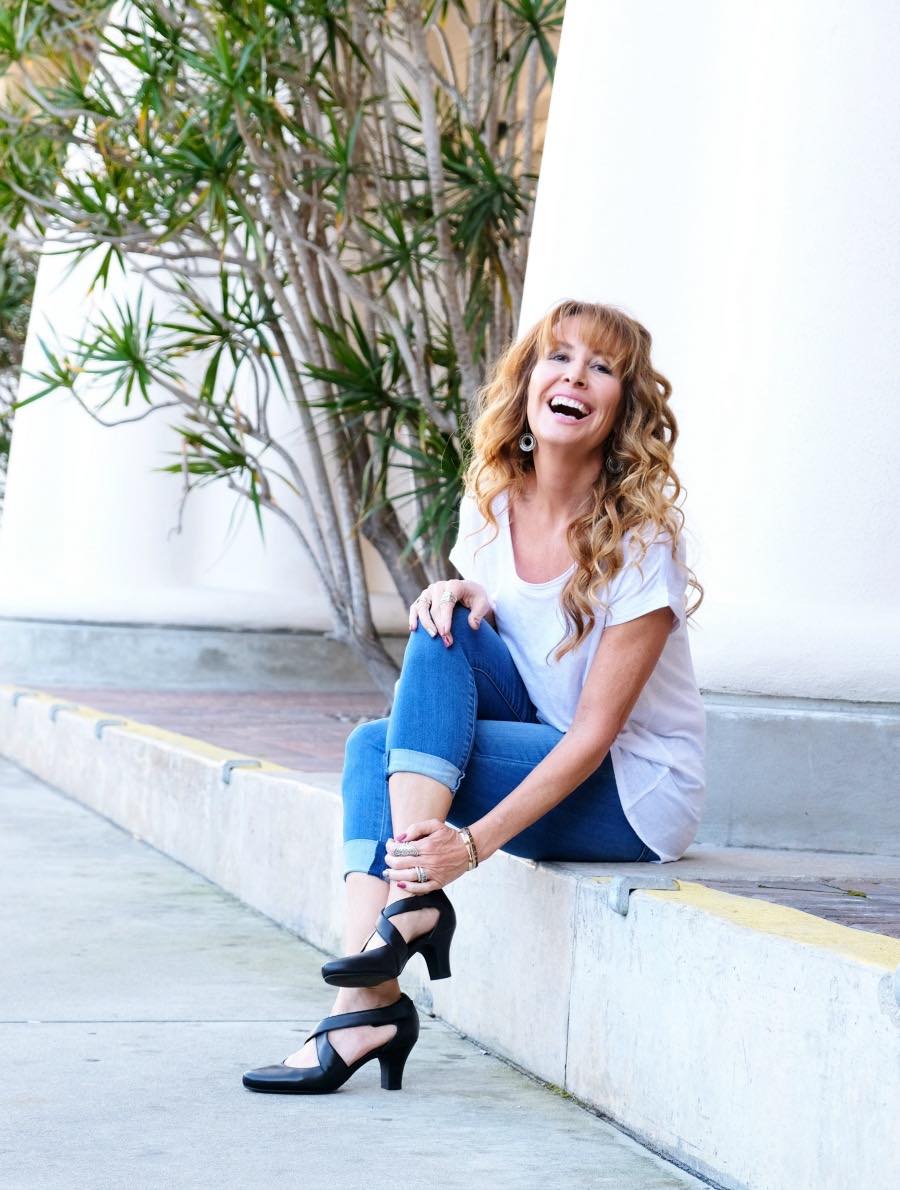 Easy Spirit believes anything is possible when you´re comfortable in your own skin.
This rings true to me, as I continue to pursue crazy yoga poses in my fifties, as I share my midlife journey on social media and as I raise strong girls to follow in these footsteps.
I'm over the moon about the opportunity to share with you how I'm living my best life now!
I'm 56, and I feel the best is yet to come.
I'm a woman, a mother, a wife, a writer, a yogi.
I feel vibrant, alive and in my prime.
I move daily, walking, running, practicing yoga.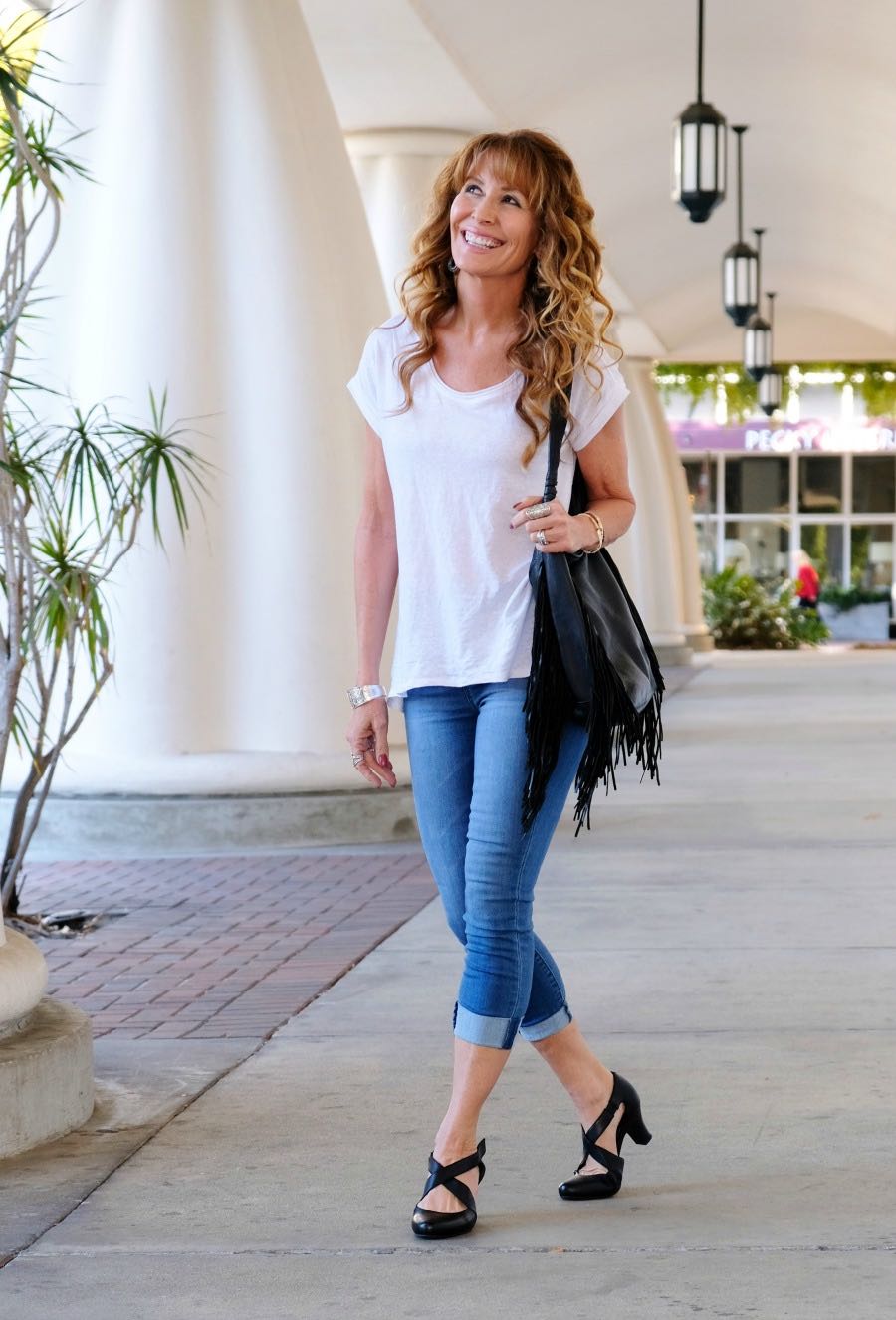 Easy Spirit shoes help me go places in comfort and style
There is nothing more powerful than a woman comfortable in her own skin.
And there's nothing more empowering than comfortable shoes.
In these photos I'm wearing the Easy Spirit Rovana pump in black.
These shoes are the perfect heel height and have adjustable straps for ultimate comfort and style.
Yet there are so many other shoes by Easy Spirit that look and feel just as great.

Live Your Best Life Now
I'm ecstatic to have partnered with Easy Spirit in support of their 'Live Your Best Life Now' campaign.
I invite you to participate in their incredible sweepstakes.
You may do so by sharing on this entry page how you're living your best life for a chance to win a grand prize.
One lucky winner will receive a prize package worth over $5,000 to keep living their best life! The package includes gift cards from Jet Blue, Beyond Yoga, Magnolia, Massage Envy, Blue Apron, Masterclass, Book of the Month, a Fitbit Charge 3, and an Easy Spirit spring wardrobe of shoes!  (sweeps entry ends April 30, 2020; full terms and conditions apply).
Isn't that exciting?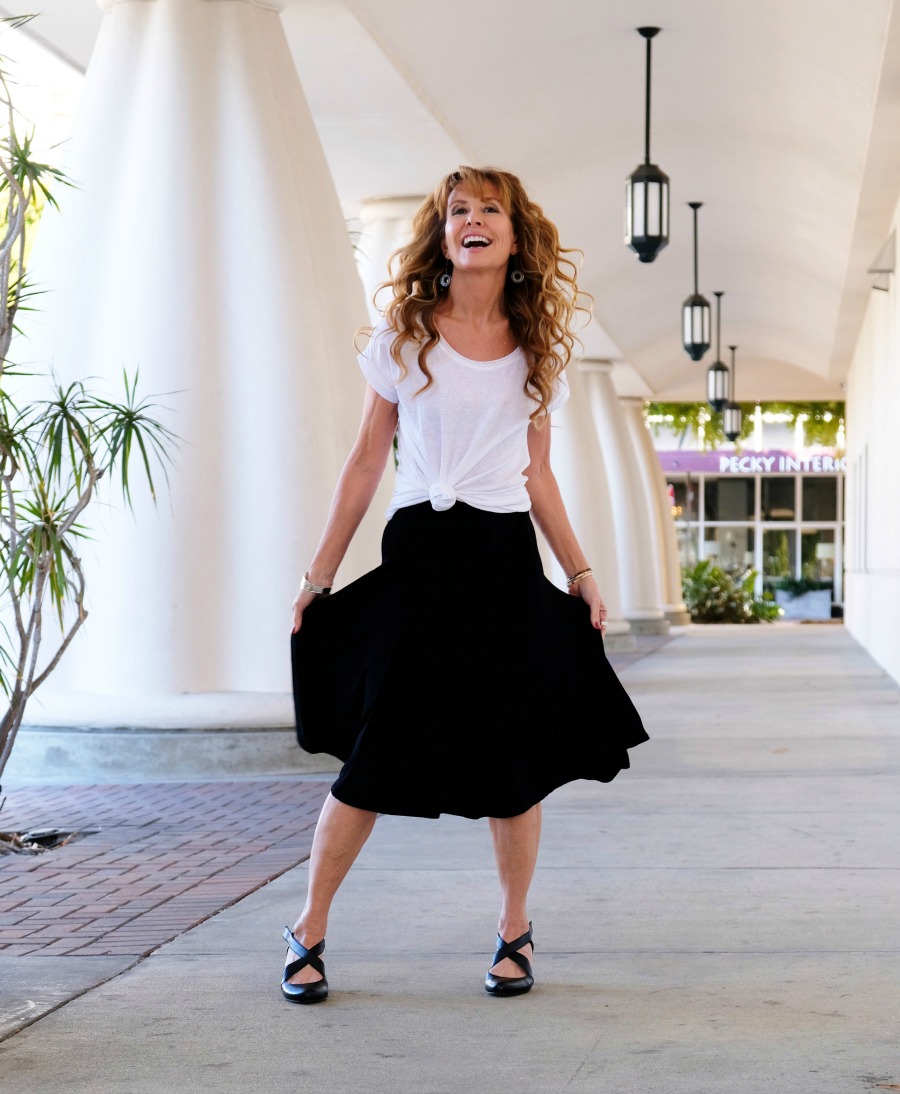 I'm also ecstatic over the fact that the dancer and choreographer Debbie Allen is a part of this campaign.
At 70 years old, she has a social media reach of 1.4 million followers on Instagram.
She's a multifaceted vibrant woman who illustrates that anything is possible when you're comfortable.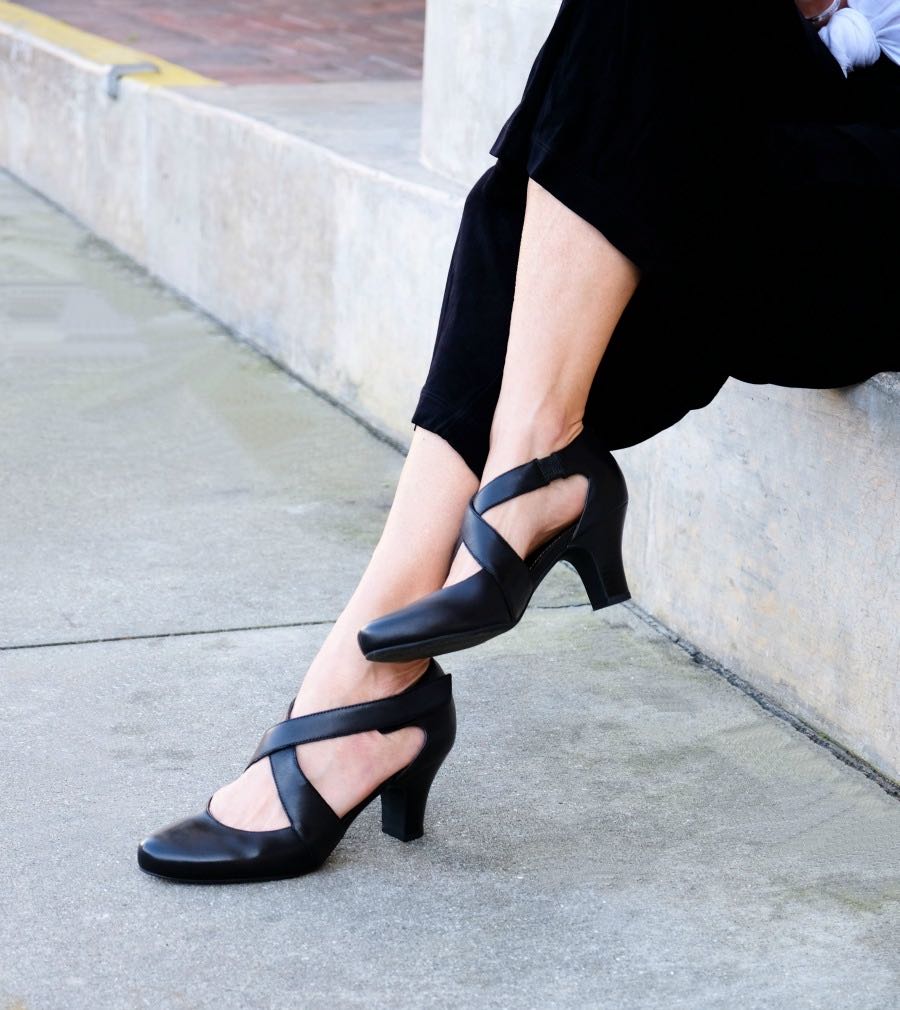 I don't see her or myself slowing down anytime soon.
I truly hope you will join us in this journey of living our best lives NOW.
How are you living your best life now?