I was in my home kitchen sipping my morning coffee (6:30 am) while watching and listening to the morning news, when one of the two announcers said that this year's Cervantes Literary Prize had been awarded to a Uruguayan woman, Ida Vitale, 96 years of age…
I looked up and saw a spry, feisty, well-kept woman talking in impeccable Spanish and moving and acting so much younger that it prompted me to think I had misheard her age.
I thought I had probably heard 96 when she was really 86, at the most.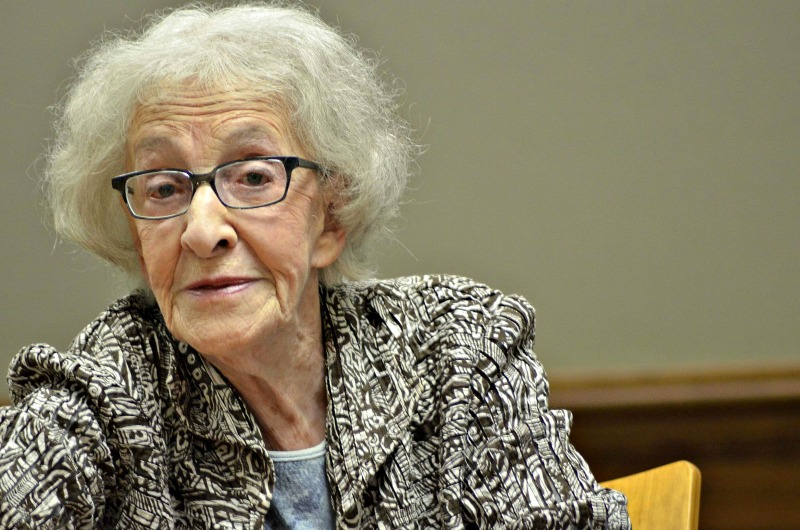 I did what I always do: when in doubt, check it out. And no, my ears had not betrayed me: Ida Vitale will be turning 96 in a few months.
Premio Cervantes
The Premio Cervantes is the most prestigious literary award granted to authors who produce their work in the Spanish language, in the language of Cervantes.
The King of Spain, Felipe VI, bestows the honor himself, and at the University of Alcalá de Henares, the city where Miguel de Cervantes was born, and the awardee reads a few words and mentions Cervantes and what the writer has meant to him/her in his/her literary career.
The Premio Cervantes has enormous prestige in the Spanish-speaking world and comes escorted by 125,000 euros (about $140,000, music to any writer's ears) which enhances its importance to writers and poets, who are hard-pressed for cash most of the time.
One year the beneficiary is a Spaniard and the next a foreigner, normally from North or South America, like this year, 23 April, 2019, when it fell on a Uruguayan, a poetess, Ida Vitale.
Ida Vitale, a role model to all
But remember that what caught my attention was the age of the recipient. 96 is nothing to laugh about. She is 16 years my senior and in great shape both physically and intellectually.
And, why not?
A writer, translator, teacher, exiled in Mexico, she lived in Austin, Texas, from 1989 to 2010, returned to Uruguay, has received many literary prizes and honorific distinctions like an Honorary Doctorate from the Universidad de la República in 2010… and travels, and writes, and uses a laptop, and watches tv.
She is interested in politics and in what is going on in the world right now.
A role model to all, especially those of us who, being much younger, whine about old age, and how the end is approaching fast, and persist on mourning time past, and give up on life and interests, and art, and yoga, and keeping busy doing things, which is what life is all about.
Thank you Ida Vitale, for your poetry, your zest for life and, above all, for the good example you set to the rest of us.
It is wonderful to be able, at eighty, to look up to someone who is still going strong physically and mentally.
Thanks to you, I realize I may still have 16 productive years ahead of me, at the very least.
Also read: Being over 65 is no longer elderly