Latinas have been making strides and showing everyone just how much influence we have for decades.
Whether they be entertainers, politicians, entrepreneurs, artists or scientists, these fabulous Latinas took the world by storm, achieving tremendous success and setting the best kind of examples for all to follow.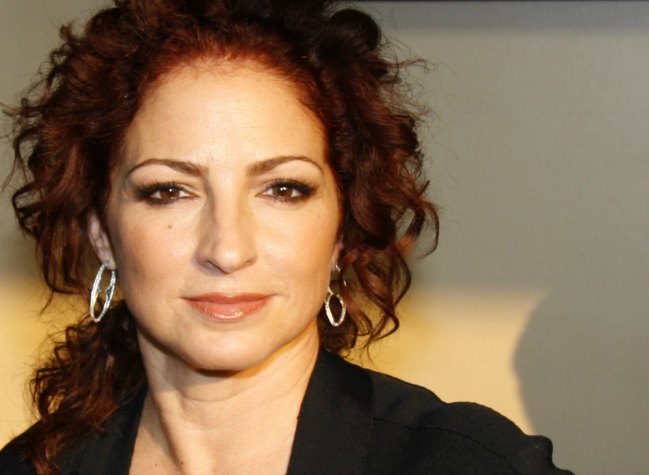 Gloria Estefan
At 58, renowned and beloved musician Gloria Estefan is not only an icon to her fellow Cuban Americans, but to all Latinos.
She has sold more than 100 million records globally, and alongside her husband Emilio has garnered more than two dozen Grammy awards.
And now, the story of her life and success is being chronicled in Broadway musical. How cool is that?!
Ellen Ochoa
Ellen Ochoa is a NASA astronaut. That alone is an amazing accomplishment and one worthy of lots of admiration, but not only did she become an astronaut, but in 1993 she became the first Latina in history to go to space.
Today, she is still breaking boundaries as the first Latina and only the second woman ever to hold the position of director at the Johnson Space Center in Texas.
She's received countless awards and medals for her work and has had four schools named after. She's certainly one to teach your daughter about.
Rita Moreno
At 83 years old the legendary Rita Moreno is still gracing red carpets with her presence.
Moreno is the only Latino and one of only 12 performers in total to achieve EGOT status—she's won Emmy, Grammy, Oscar and Tony awards for her work both on stage and on film.
And there are no signs of this Boricua slowing down any time soon–earlier this year she cut a rug on the Latin Grammy stage as she presented an award for reggaeton, apparently one of her favorite genres.
Also read: 10 Hot male celebrities over 50
Sonia Sotomayor
The first Latino justice of the Supreme Court in history, Sonia Sotomayor is also only the third ever female Supreme Court justice.
Sotomayor worked her way up from a youth in the projects to graduating summa cum laude from Princeton University and later, Yale Law School, before eventually landing in the Supreme Court.
She is a true example of how far perseverance, smarts and dedication can take you, and one that we can all draw inspiration from.
Famous for dressing first lady Michelle Obama, fashion designer Isabel Toledo has received numerous industry awards and her work has been the subject of several museum exhibitions, including those at The Museum at FIT, where she received her education.
She's been featured in major publications like Vogue and Harper's Bazaar, and has expanded her work to include a ready-to-wear collection at plus-size specialty store Lane Bryant, making top fashion accessible to women have all sizes.
Talk about the glam life!
Constance Marie
Constance Marie's face has been such a steady presence on mainstream television for so long, it's actually hard to believe she just turned 50 earlier this year, despite how fabulous she looks.
Best known for her starring role on George Lopez, Marie has also played small parts on hit shows including Spin City, Ally McBeal and has appeared in films including Selena and Tortilla Soup.
She currently holds a supporting role on the television show Switched at Birth.
Having worked in entertainment consistently since 1988, she's managed to avoid the off-screen drama that plagues many of today's stars and in my book, she's an amazing role model for young girls.
Business woman and entrepreneur Nely Galan, has been a force in the media since high school when she was asked to be a guest editor at Seventeen magazine.
Before becoming the President of Entertainment for Telemundo, she worked with HBO, Time Warner and Fox among other top names in television, producing and developing content.
Her success in the entertainment industry landed her a stint on The Celebrity Apprentice.
Today, she uses her passion and success to help young Latinos achieve their dreams as an advisory board member of the Hispanic Scholarship Fund.