Disclosure: I was given a complimentary Barcelona Pass. All opinions and photos are my own.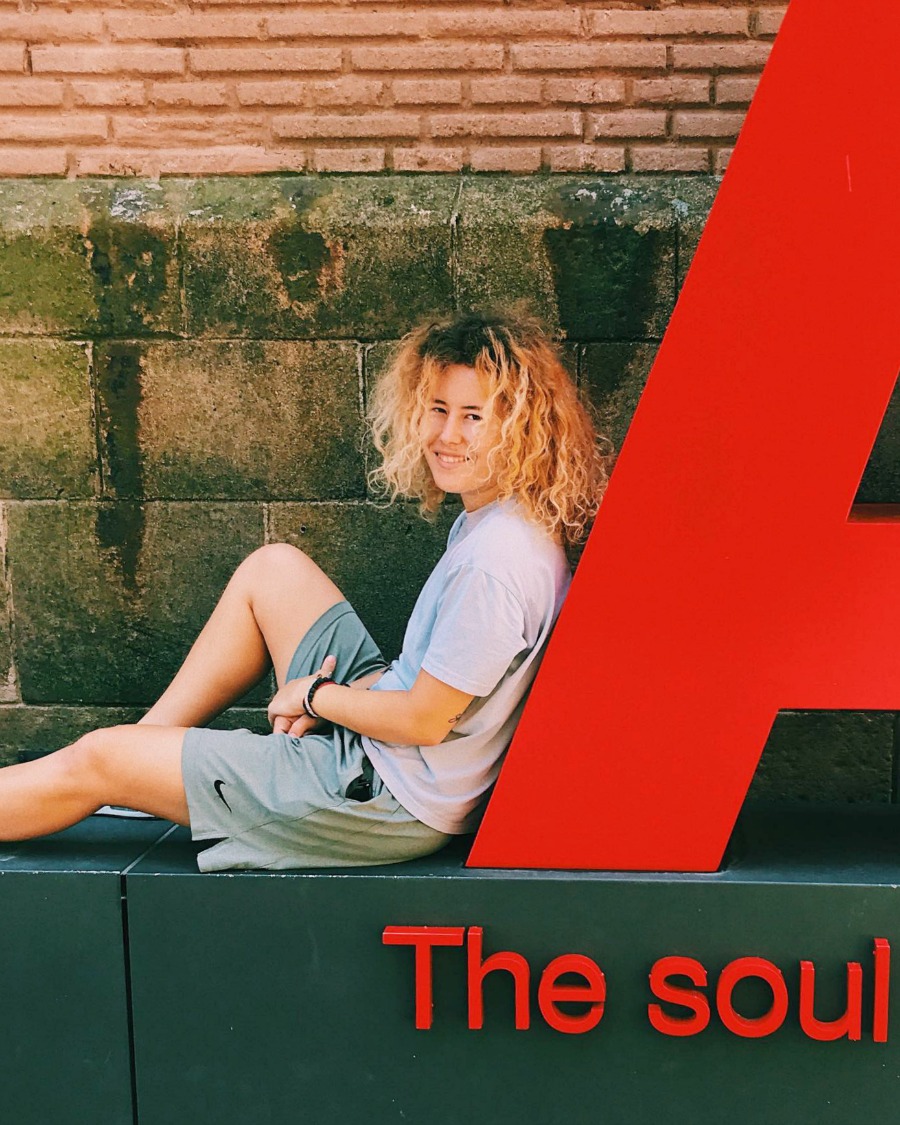 Last February, my mom and I traveled to Barcelona on our way from Madrid to Florida. We were both going to use the Barcelona Pass so we could make the most of our one day there.
Unfortunately I got sick and spent my only day ever in Barcelona in a hotel room. I told myself I needed to return!

This summer, after I graduated from high school and before I moved to San Mateo, California, I did quite a bit of travel with friends.
And so I went back to Barcelona for a few days, to see everything I missed back in the winter.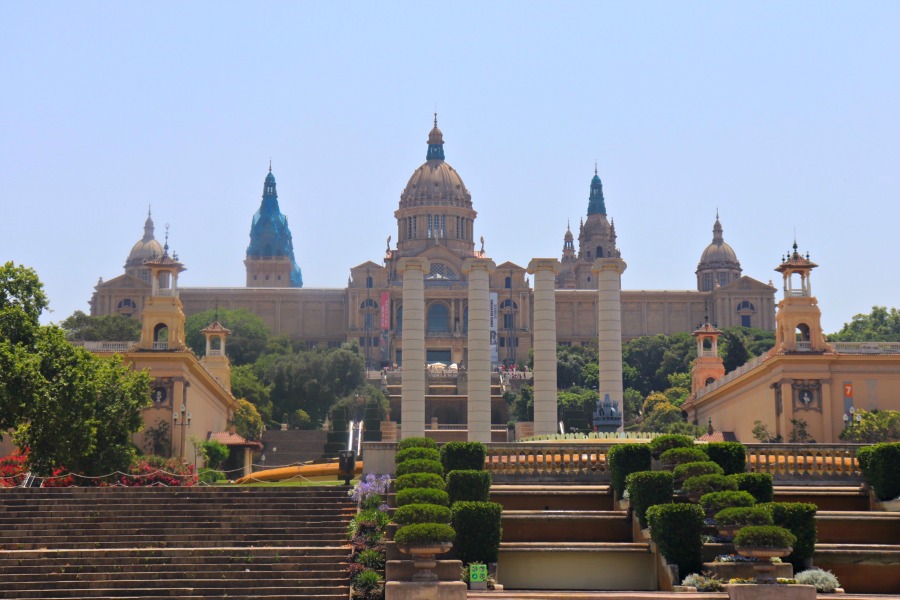 Attractions included in the Barcelona Pass
There are over 20 top attractions included with the Barcelona Pass, so my friend Rodrigo and I didn´t have to wait in line to purchase individual tickets for each venue or be concerned with carrying money or cards to pay admission.
When we arrived at each of the attractions, all we had to do was scan our pass. That was easy! Some of the attractions included in the pass are:
Las Golondrinas Barcelona Boat Cruise
FC Barcelona Museum + Camp Nou Tour
Gaudí's Crypt at Colonia Guell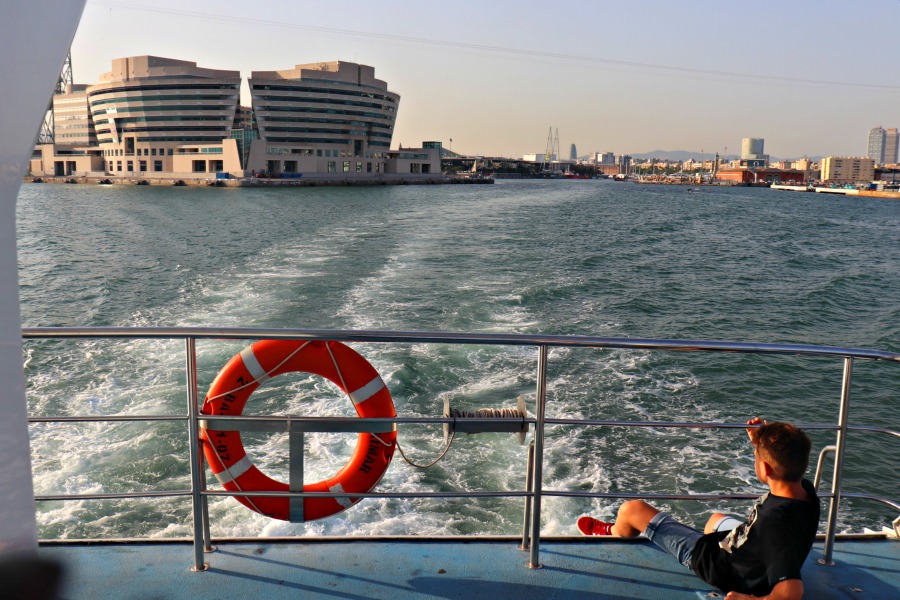 The pass also saves you money, as it includes offers and discounts at a number of restaurants and stores in the city.
We didn´t have time to see it all but what we did visit was memorable. The following three were our favorites:
With the Barcelona Pass, we were able to see some of the best views of the city of Barcelona from the ocean and get to see a completely different side of it.
On Las Golondrinas Barcelona Boat Cruise there was even live Spanish music that gave us a colorful experience.
We saw the sunset and had a beautiful ride that lasted an hour and a half.
Castell de Montjuic, La Barceloneta, Barcelona´s beaches, Port Olympic, and the skyline were just a few things we enjoyed on our tour.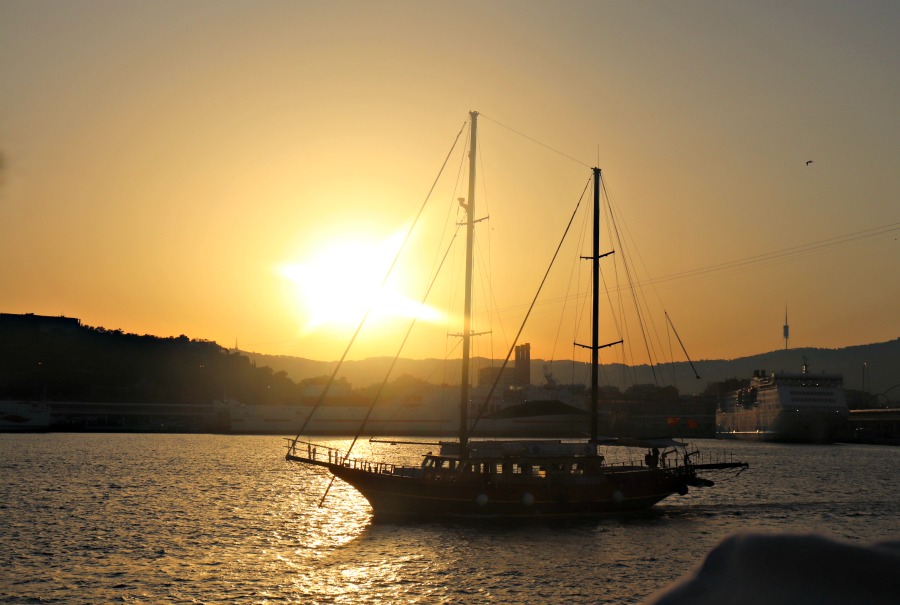 To me this was like the Epcot of Barcelona. Poble Espanyol gave us a unique experience that took us to every province of Spain.
Andalusia, Madrid, Galicia, Cataluña … It was amazing to see the cultural differences and beauty that Spain contains.
We especially loved the Contemporary Art Museum that we weren't able to take pictures of because as there is a no photography policy.
But we loved the Spanish art being showcased.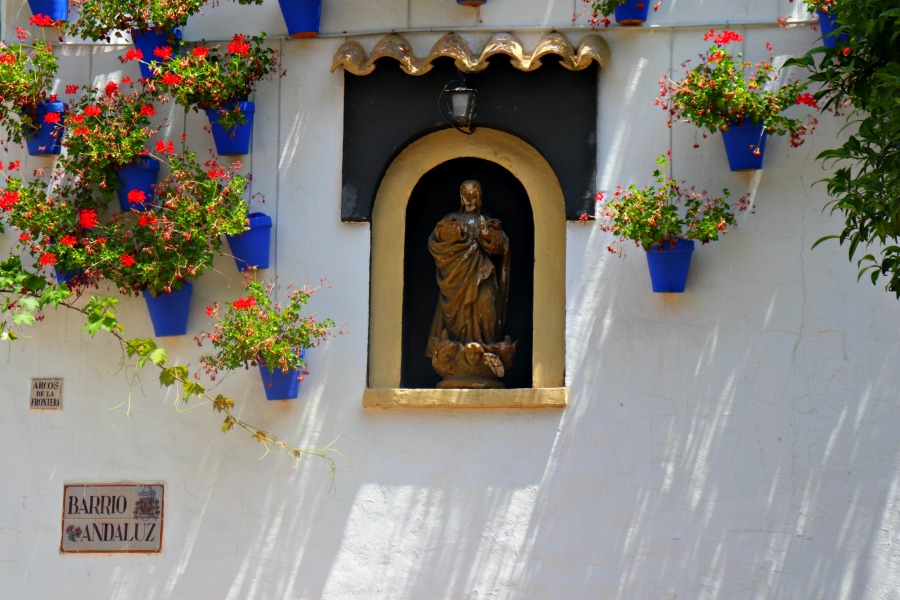 At the end of our tour of Poble Espanyol we boarded the Barcelona Bus Turistic that was included in our Barcelona Pass.
It made everything so much easier!
We hopped on and were even given headphones, a map, and a booklet full of coupons to use at different places!
On the bus we were able to go on different routes that aren't accessible by public transportation and we could hop on and off as we pleased.
The bus also had short wait times before the next one came so we didn't have to worry about our schedule.
In the evening we rode the bus to La Sagrada Familia and decided to sit on the top which gave us a great view of some Gaudís architectural work that we passed by on the bus.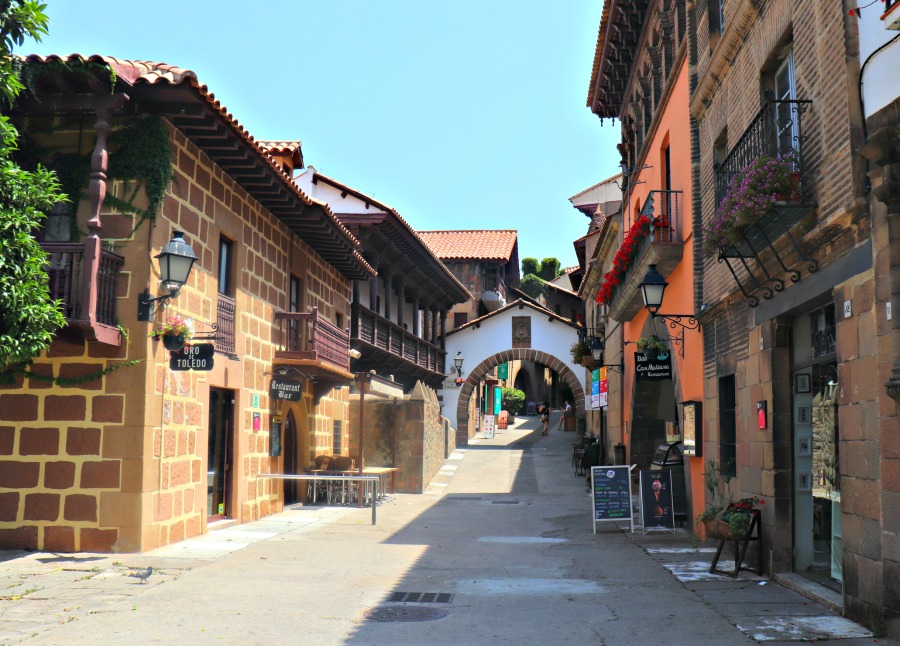 All in all, it was a wonderful trip. Barcelona Pass allows you to take the worry of scheduling and paying off of yours hands and into theirs!
Thank you for allowing me to enjoy such an easy and memorable experience.