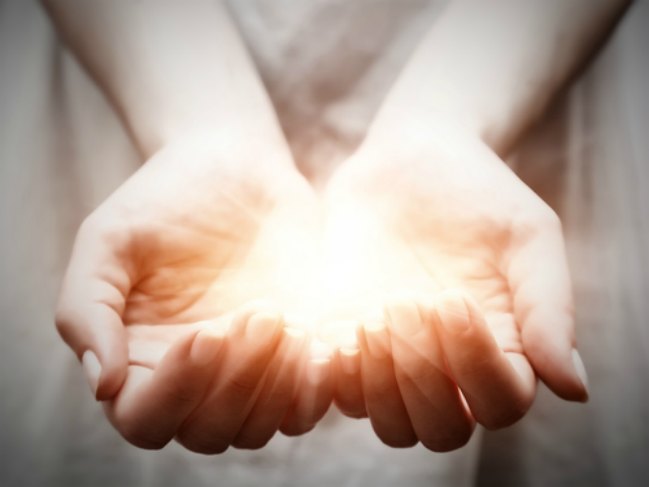 I always thought I didn't have enough money or time to give back to my community. Heck, I didn't even feel I was part of a community.
I was just some guy trying to make ends meet after a bad divorce and a near bankruptcy.
Then, on January 12, 2010 a massive 7.0 magnitude earthquake hit Haiti killing tens of thousands and injuring many more.
I was in shock.
My family is Haitian, and my aunt was on the board of a hospital in Port-au-Prince that had not been damaged by the earthquake.
Within 48 hours the hospital was flooded with wounded people. There were no doctors and no supplies, so my cousins took over and treated the injured.
I felt helpless in my home in Florida
I wanted to travel to Haiti and help, but I had a job and a young son to take care of. I couldn't leave. And I had no money to give.
Then it hit me: collect donations for the hospital.
Within the day I built a website and opened a Paypal account for the non-profit corporation that manages the hospital and started soliciting donations.
Within a few weeks we had tens of thousands of dollars in donations transferred to the hospital's account. The money was used to purchase supplies and pay staff.
I went from feeling helpless to empowered realizing I had been able to figure out a way to make a difference.
Sometimes we hear about an issue, read about it in the news, but we feel impotent, powerless to help.
What can I do?
I have often said to myself in a defeating tone: "Yeah, but what can I do?"
I take inspiration from all the Bakken Invitation Honorees, people who through help of medical technology have overcome health obstacles and are contributing to their community and making the world a better place.
The one that touched me the most was Gretchen Merritt.
The 35 year-old Minnesota native has lived with Type-1 Diabetes for most of her life, but that hasn't stopped her from working with Freedom Firm to free sex slaves in India.
She is making a difference on an issue that bothered her enough that she took action.
Gretchen's words of inspiration for me, and perhaps for all of us who feel the problems out there are to big for us to tackle, is to start small.
She says, "If there is an issue that makes you angry, breaks your heart, disturbs you or catches your attention, make small steps in the direction of change instead of getting overwhelmed and giving up altogether."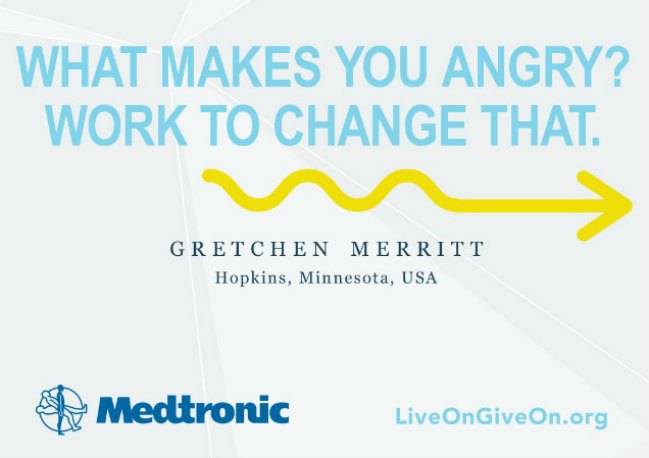 The Bakken Invitation honors those who make a difference in their community
We all have problems.
We don't earn enough money, one of our children is not doing well at school, we've used up all our vacation days, our iPhone's acting up and it might be time to upgrade.
My Facebook feed is full of friends complaining about their first world problems.
But you don't need to look too far to learn about people with real problems.
And by real problems I mean serious, life-threatening problems like debilitating or crippling illnesses, war, poverty (real poverty where people have nothing to eat, are homeless, don´t have clothes to wear).
Yeah, sometimes we're so caught up with our own issues, big or small, that we fail to see the struggles of others. Or perhaps we see the struggles, but we feel powerless to help.
But we shouldn't. Everyone has something to contribute. And you can contribute too.
Share your own story or that of someone you know and maybe they could become the next Bakken Invitation honoree.
Medtronic's Bakken Invitation honors 10 people who through help of medical technology have overcome health obstacles and are contributing to their community and making the world a better place.
The honorees are awarded a grant of $20,000.
Enter this giveaway of a $100 VISA gift card designed to help you help others:
The Bakken Invitation is giving our readers the opportunity to make an impact in their communities. Enter the giveaway, below, for your chance to win a $100 VISA gift card – the thing is you can´t keep it if you win!
You need to use the money to give back in some way in your local community. But just imagine how good you will feel when you do just that.
I remember how good it felt when I was able to help Haiti after the earthquake and that changed my whole outlook on life.
All you need to do is tell us how you would give back to your community with that money, in the comment section below and tweet about it. Enter in the Rafflecopter below.
Terms and Conditions of the Giveaway
The winner is free to choose how the money is spent, but it should benefit the community in some way.
The gift card will be mailed to winner the week of January 5 or January 12.
Participants must be 18 years or older and be US based.