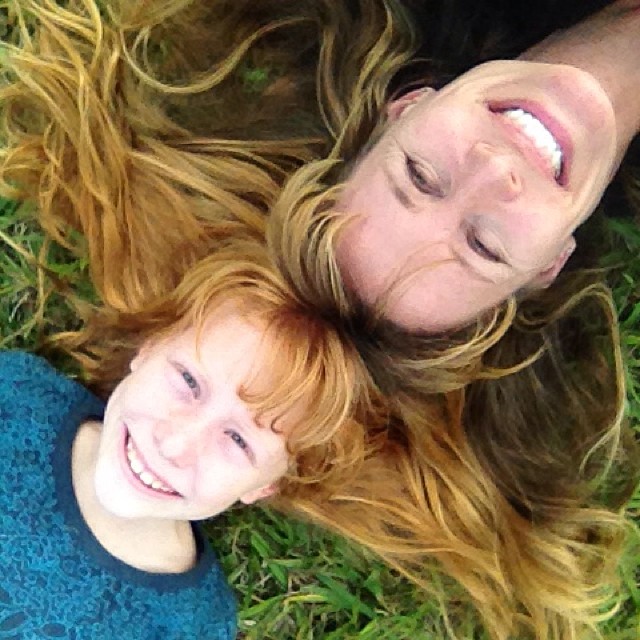 The past week has found me wondering about the things that really matter, and curious as to what thriving means for me.
I'm reading Arianna Huffington's book "Thrive, The Third Metric to Redefining Success and Creating a Life of Well-Being, Wisdom, and Wonder," which I would highly recommend to any woman who feels she may be juggling one task too many at the expense of her psychological, emotional or physical well-being.
Reading it is soothing my soul and helping me reprioritize my goals in order to really thrive in my own life.
Life Bites
I have a dear friend who is battling ovarian cancer. I think of her every single day. She has two kids similar in age to mine and is a successful professional, a wonderful mom and has been a great friend to me for over twenty years.
A couple of days ago, she posted on her Facebook page: "You can always make money. You can't always make memories."
Then there's my social media and online colleague, Jewel, of the blog Jewel's Fab Life, who is also battling ovarian cancer. She has been told it's incurable.
Jewel and I worked together last week during my trip to Miami for the Hispanicize 14 conference for journalists, bloggers and other media professionals.
As some of us complained about our feet hurting because we insisted on wearing crazy high heels, Jewel matter-of-factly explained her paresthesia (tingling, burning sensation or loss of feeling) of her feet and her hands due to chemotherapy.
She would have not only exchanged heels for flats, she said, but borrow someone else's feet for a few hours if she could.
Also Read: 7 Quotes to Inspire You in Midlife
My own mother had a massive stroke when she was young and I've been told I have a higher than average risk … And yet we cannot live in fear of falling prey to illness. As Jewel told me, in the end we're all going to die.
Memento Mori.
Striving to Thrive
In reading "Thrive" and working on my own level of happiness and satisfaction, I'm thinking ahead, planning a lot, and letting go of some things to make room for others.
This weekend I've been thinking how in one week I will be married to the man whom I consider the love of my life. We met nearly five years ago, and we're making it official for several reasons.
One of them is that we both have young kids (we have three, none biologically in common, but all emotionally in common).
Another is that if one of us somehow becomes incapacitated, we would want the other to have the right to order our advanced directives.
Thirdly, we're 50 (he's actually a year younger than me) and we know this is IT. Someone's going to have to buy Depends and help each other deal with our aging pains, so it might as well be set in stone now.
We're grateful that we're preparing for our wedding, that our kids are healthy and that my sister is visiting. That his family, soon to be mine, is joining for our exchange of vows, and that my best friend in Florida is officiating, is icing on our wedding cake, so to speak.
In an effort to truly feel as though I will be thriving in my new, married life, I'm enriching myself with some forgotten hobbies, including drawing and gardening, and I'm spending luxurious time with family.
I'm also here, in my own little safe space on the Internet, writing this and you're reading it. Somehow, we've connected. And together, we can all thrive in the ways that really matter.