Life is not just about great moments, like graduating from college or publishing a book. Those are great accomplishments, of course, but few and far between.
What happens in the middle of our big milestones? A lot of us fall into routines and forget to stop and smell the roses or … the coffee.
Instead of putting off pleasure for the distant future, in the meantime falling into a routine, why not incorporate more small and spontaneous special moments into our lives?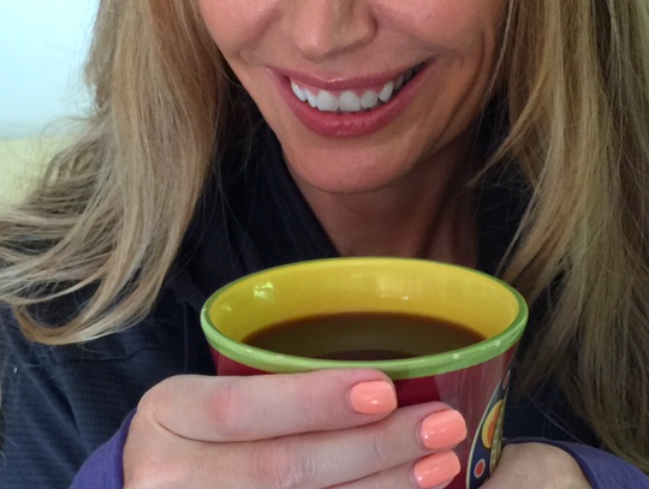 Taking time to enjoy the small moments
The NESCAFÉ® Clásico ™ "Make Moments Happen" campaign was a reminder for my wife and I to take time to enjoy those little moments.
We've both been running around pretty loco with managing our own business, having three kids going on different vacations this summer, and some minor house issues we needed to address pretty quickly.
A few weeks ago we took a working vacation to the mountains of North Carolina. Here we became 90 percent disconnected from phones and Internet. It was odd.
It took us out of our comfort zone and forced us to reconnect with 'live' humans.
We made new friends, talked about things we don't usually discuss – art and creativity – and were totally inspired by the breathtaking views and artwork.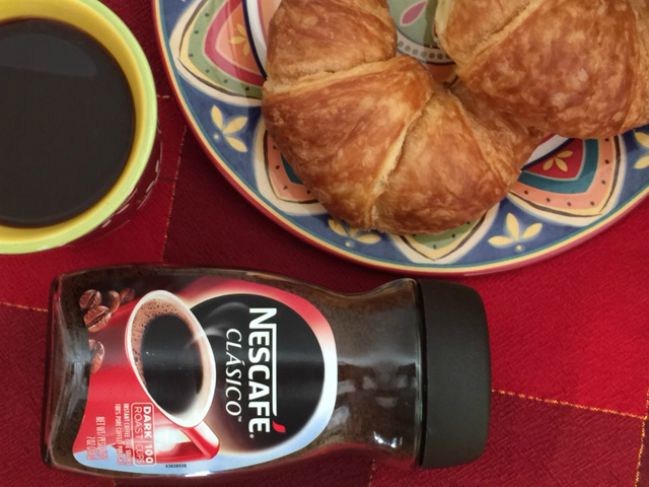 Make Moments Happen
We came out of those two experiences agreeing to take moments for ourselves, to disconnect. We talked of taking it easy and breaking out of our routine.
At the same time we learned of the NESCAFÉ® Clásico ™ "Make Moments Happen" campaign, and it all seemed to come together.
This is why the other morning I made a light breakfast for my wife, and brought it to bed.
It was early in the morning and while I usually start working then, I chose to come wake her up and spend a nice quiet morning with her before the kids woke up and we started work in our home office.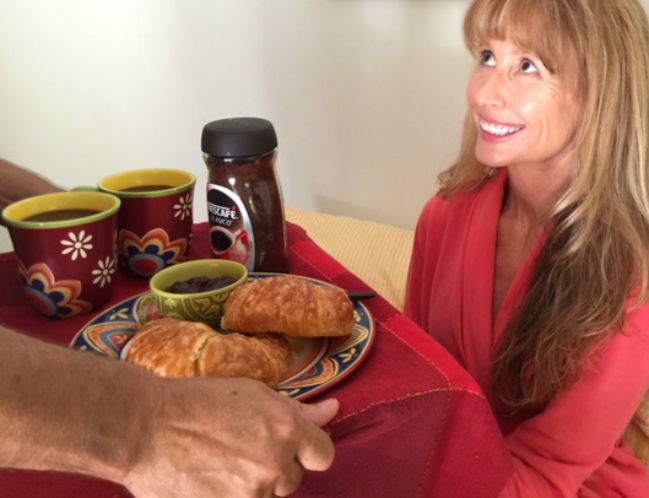 While we usually sit in separate places most morning, me writing and she catching up on social media—while we are both constantly interrupted by our three children ages 11-14, this time we let the morning grow on us with the easiness of a tropical sunrise.
We sat up in bed and enjoyed our NESCAFÉ Clásico ™.
We talked of the things we did the day before, planned our morning in a way we hadn't done in years. It was lovely.
It reminded us of many small instances in our life where we bonded and shared our love. And I thought to myself: life is beautiful. It made for a wonderful and productive day.
How do you slow down and create your own small moments? Share them on NESCAFÉ Clásico ™'s Facebook page.
If you tweet about your moment, use the hashtag #MomentoNescafe. Can't wait to hear how you make time to slow down and taste the coffee.