All over the world children born with cleft lip and palate anomalies suffer physically and emotionally.
They may become malnourished and are prone to ear infections and hearing loss.
Often times, they experience upper-respiratory problems or speech and dental difficulties; most need multiple operations.
They commonly endure isolation and ridicule. Sometimes they are abused, abandoned or killed.
Access to surgical care is usually scarce or unaffordable.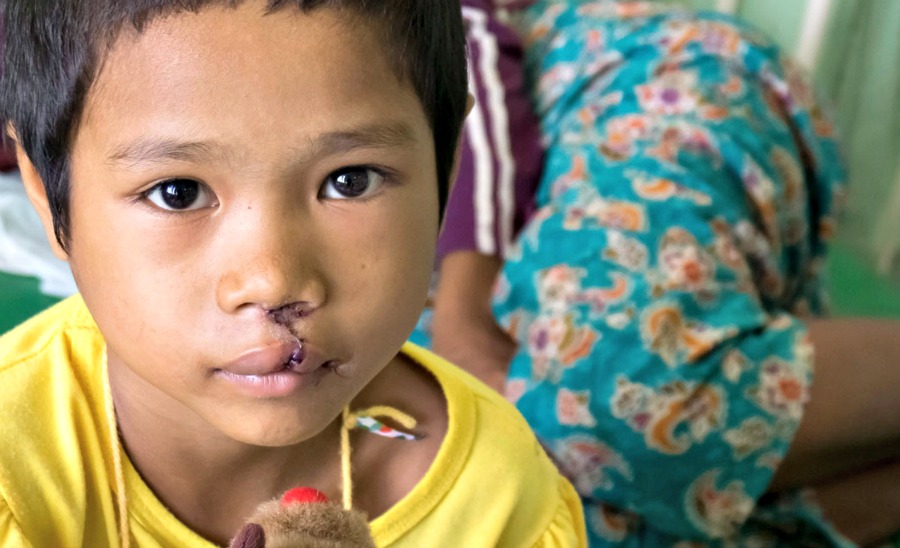 Alliance for Smiles offers children and families with cleft anomalies hope for a bright future.
They work to repair children's broken smiles by providing free, comprehensive cleft treatment, in under-served areas of the world – transforming their lives forever. 
Understanding that many of our readers are interested in making a difference in the world, we interviewed Alison Healy, CEO of Alliance for Smiles, to find out more about her organization and the problems it takes care of. 
Cleft lip and palate repair surgery
Viva Fifty.- Why is cleft a world-wide problem that often takes 10 operations to resolve?
Alison Healy.- Cleft lip and palate are the second most common birth anomalies in the world.
Although we do not know all the reasons for cleft births, we do know that nutrition, iron, environment and genetic disposition play an important role in determining who will be born with a cleft.
The first operation on a cleft patient takes care of their lip or their palate, but after that there are many more steps to recovery.
These can include multiple operations for bone grafting, rhinoplasty, orthodonture, dental care, as well as speech therapy, all of which must continue until the facial bones have stopped growing.
Alliance for Smiles
Viva Fifty.- What makes Alliance for Smiles different from other cleft organizations?
Alison Healy.- Alliance for Smiles (AfS), like all cleft organizations, orchestrates missions to other countries where we operate on cleft children's lips and palates.
However, unlike other organizations, AfS offers two other program options. AfS offers educational missions to instruct and share knowledge with medical professionals such as medical students, doctors, nursing students and nurses.
Additionally, AfS has long term treatment center programs which partner local medical professionals in four disciplines with four of our team members of the same discipline.
These two teams work together twice a year, with communication in between visits, so that eventually the local team will feel confident to work on their own to handle cleft patients from the first operation to the last. This sustainable programming is what makes us unique.
We also have a medical fellowship program for adults 18 years and older.
This two-week program offers a unique and hands-on opportunity to observe in the operating room, learn cleft techniques, transport and hold beautiful babies, speak extensively with our medical professionals in the OR and during meals, and more.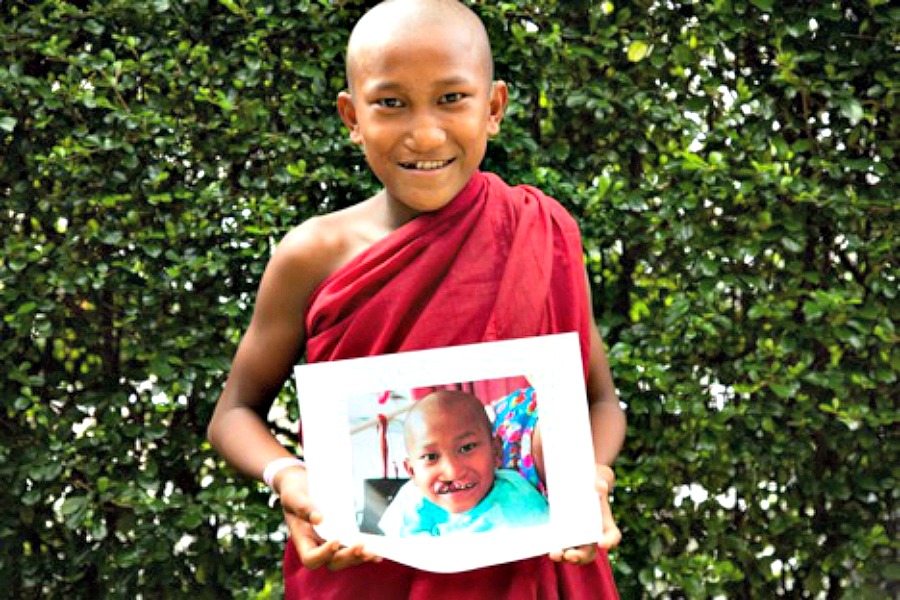 Viva Fifty.- How do you decide where to go operate on children?
Alison Healy.- We go wherever there is a need and a local partner which can help us with logistics and procuring the facility and patients we need. By the end of 2020, we will have been to 15 countries in our 16-year history. 
How to donate or volunteer
Viva Fifty.- How do you fund your missions and how can people get involved to donate or volunteer?
Alison Healy.- We fund our missions through many corporations, foundations, and private donors. We are always seeking new partners who are committed to demonstrating social responsibility – to help sustain our mission and to grow our treatment centers.
Volunteers can sign up to work in the office, at our annual gala or on missions online at allianceforsmiles.org.
We take mostly medicals personnel on missions, but we do have a few non-medical positions on each mission too.
Because of our close ties to Rotary clubs and districts, many of our non-medical volunteers are Rotarians and are committed to the basic philosophy of Rotary which is "service above self" and "creating international bridges of understanding and goodwill".
Donations can be made online at allianceforsmiles.org.
Viva Fifty.- How has working with Alliance for Smiles changed your life?
Alison Healy.- I feel more purposeful having a job that is also my passion. Helping others and creating bridges to intercultural understanding which I believe are the platform for building peace, makes me get out of bed raring to go every morning. I feel that we each have a duty to give back to others and to our planet and I always try to do my part. 
Alliance for Smiles' missions
Viva Fifty.- Talk to us about this year's missions: where are you going and to which countries for the first time?
Alison Healy.- In the next year we have ten missions which is average for us. We are very excited to be adding several new countries to our list: Egypt, Honduras, Guatemala, and we are returning to the Philippines after a 10-year hiatus. 
Each new country we enter requires a lot of groundwork to establish the in-county contacts and to determine what needs to be adjusted for a new site and a different culture.
Sometimes it can take as long as two years to plan a mission and to raise the needed funds; the average mission costs $90,000 which covers an average of 90 children's operations. 
Viva Fifty.- What is the biggest misconception about cleft lip and palate anomalies and those who are born with it?
Alison Healy.- Understandably, most people think the problem is just what you can see, the lip. As I explained earlier, it is often up to 10 surgeries that are needed, not just one.
It is a long process that requires regular follow-up and a medical team dedicated to cleft care to ensure that a child finishes care with all the support services having been involved.
In less developed countries, it is common to hear that the devil or a bad deed in a past life has caused a child to be born with a cleft. 
This kind of thinking can be changed with education and indeed, many countries now have a better understanding of the myriad of reasons a child may be born with a cleft.