Over-50 skin requires different care than younger complexions. Hormonal changes in menopause will cause it to dry and thin out.
Skin may also be rougher due to the accumulation of dead skin cells. Treatments such as mild exfoliation and the use of tretinoin can help regain luster, suppleness, and eliminate age spots.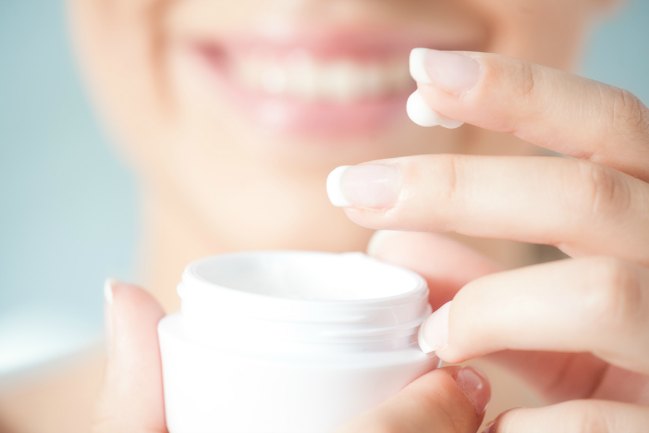 However, these treatments can have a downside. According to Susan Evans, MD, some of the products we use to combat the signs of ageing can make our skin more sensitive to sunlight.
This can result in irritated skin and needs to be treated with care.
Skin care after cleansing & exfoliation
During the day, always wear sunscreen in addition to your moisturizer. Most skin damage comes from excessive sun exposure, so this is the best thing you can do to prevent further photoaging.
At night use an emollient to replenish the oils and hydration on your face, neck and chest area.
A relatively simple and affordable way to exfoliate is with sodium bicarbonate.
Keep it on the bathroom counter so that you can mix it with a mild facial cleanser morning and night.
Massage your face gently while cleansing and exfoliating for a minute or two and then rinse with lukewarm water. Pat your face dry with a clean washcloth, towel or tissue.
You know that light touch your aesthetician uses during a facial massage? Do your best to replicate it at home. Pamper yourself!
After exfoliating, use a naturally soothing product such as Calendula Cream, which will keep the skin moisturized and also soothes irritated skin.
Calendula extracts have been shown to promote healing. You can use Calendula up to three times a day if you like.
As stated by WebMD, calendula extract reduces puffiness and soothes sensitive skin.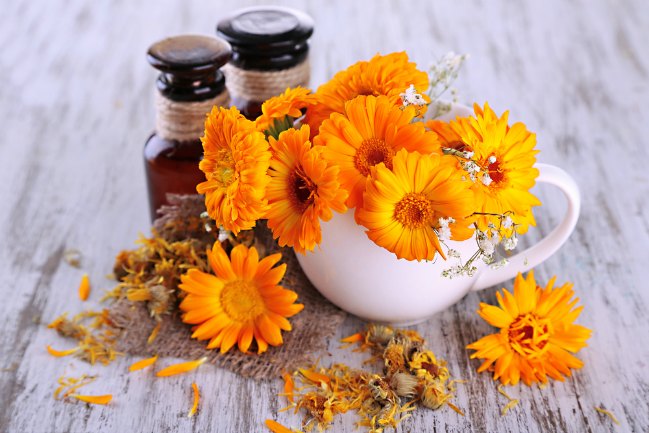 Remember skin-care should not stop at your neck. You can also exfoliate with a mild soap and loofah or sugar in the bath or in the shower.
Make sure to do this every other day and also slather on a moisturizer after your bath or shower.
You can use a natural formula like Calendula Lotion which is an emulsion and more easily applied on larger surfaces.
If you want to try it for yourself, sign up for a discount on your favorite Calendula product and let us know how you liked it.