This post is sponsored by Kampgrounds of America and all opinions are the writer's.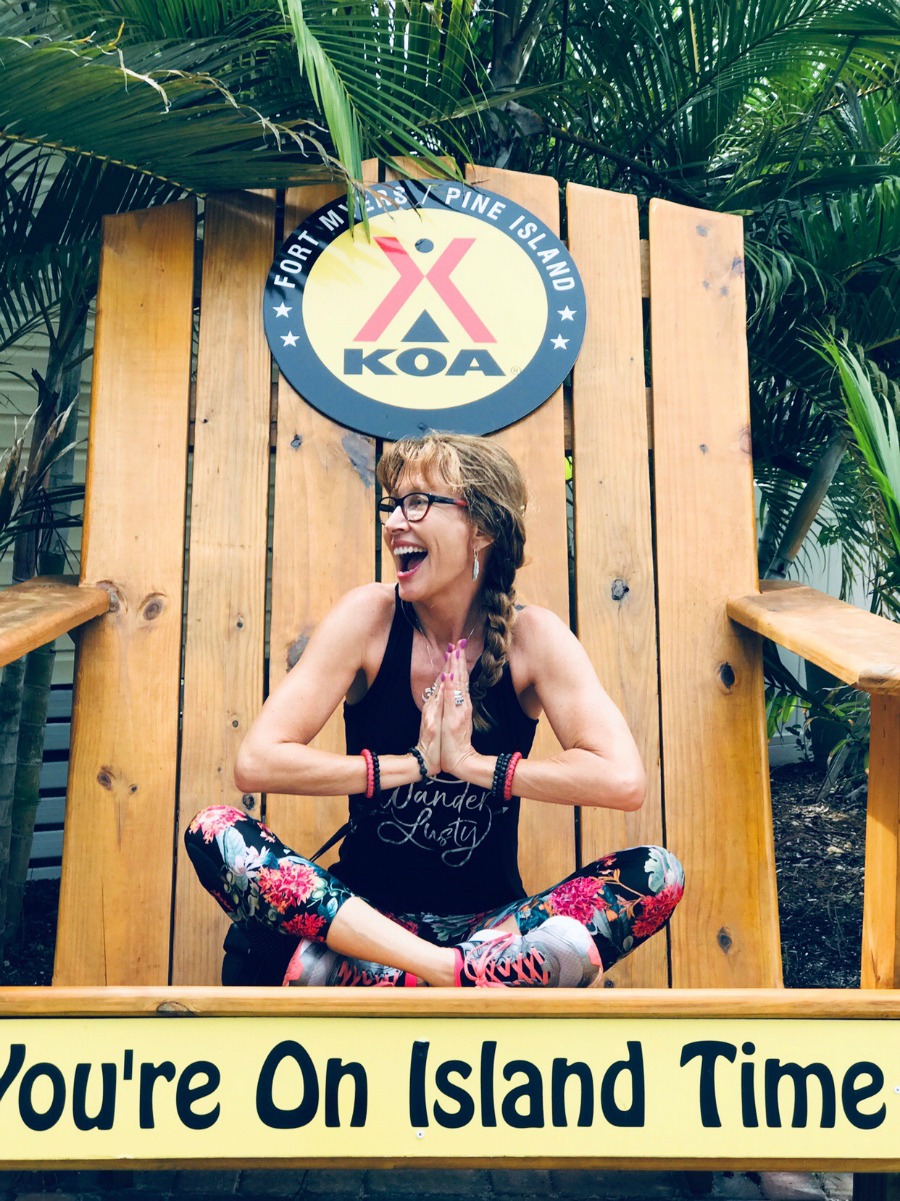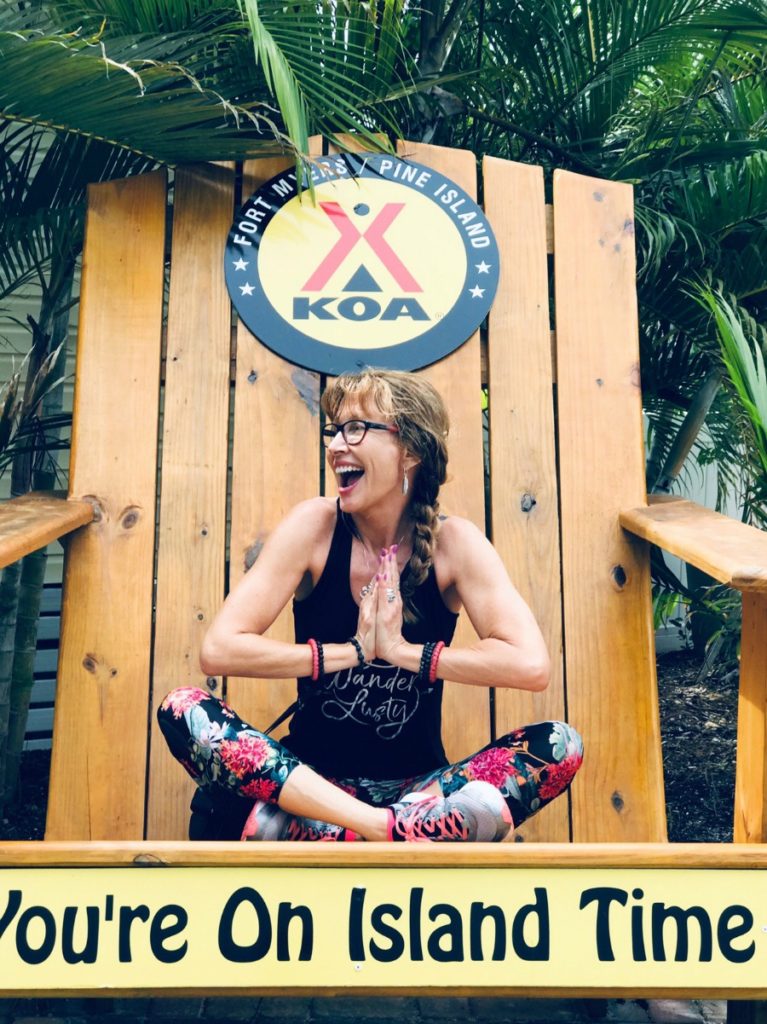 Camping in Florida in the summer is possible thanks to campgrounds that offer alternatives to traditional tent camping.
Humidity, rain and mosquitoes are not an issue if you choose to stay in a cabin, which is my favorite way to camp in the Sunshine State!
The cool thing about Florida is that you can drive just an hour away and find yourself in a completely different setting than you have at home.
Both coasts are very different from each other, and central Florida has its own character, as well.
A girls' weekend in Florida
I don't particularly enjoy super long drives, so for a recent girls weekend with one of my best friends, we chose to meet at a KOA campground that is more or less halfway between where we each live.
I drove an hour and a half south and Karynn drove an hour and a quarter north to Pine Island, Florida.
Neither of us had ever been to Pine Island, and even though we were relatively close to home it had a much different, laid-back feeling about it than the towns were we each live (Naples and Sarasota, respectively).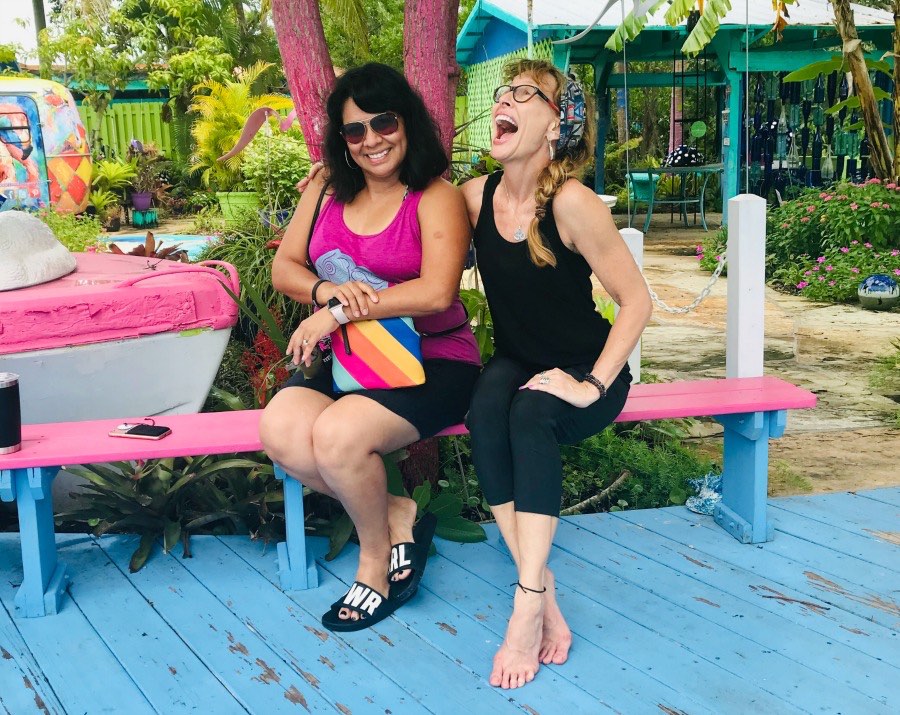 My youngest daughter, Alexia, tagged along with us, last minute. Fortunately, there was room for her because our Deluxe Cabin at Fort Myers / Pine Island KOA Holiday had a queen bed in the main room and a cute little den with two bunk beds.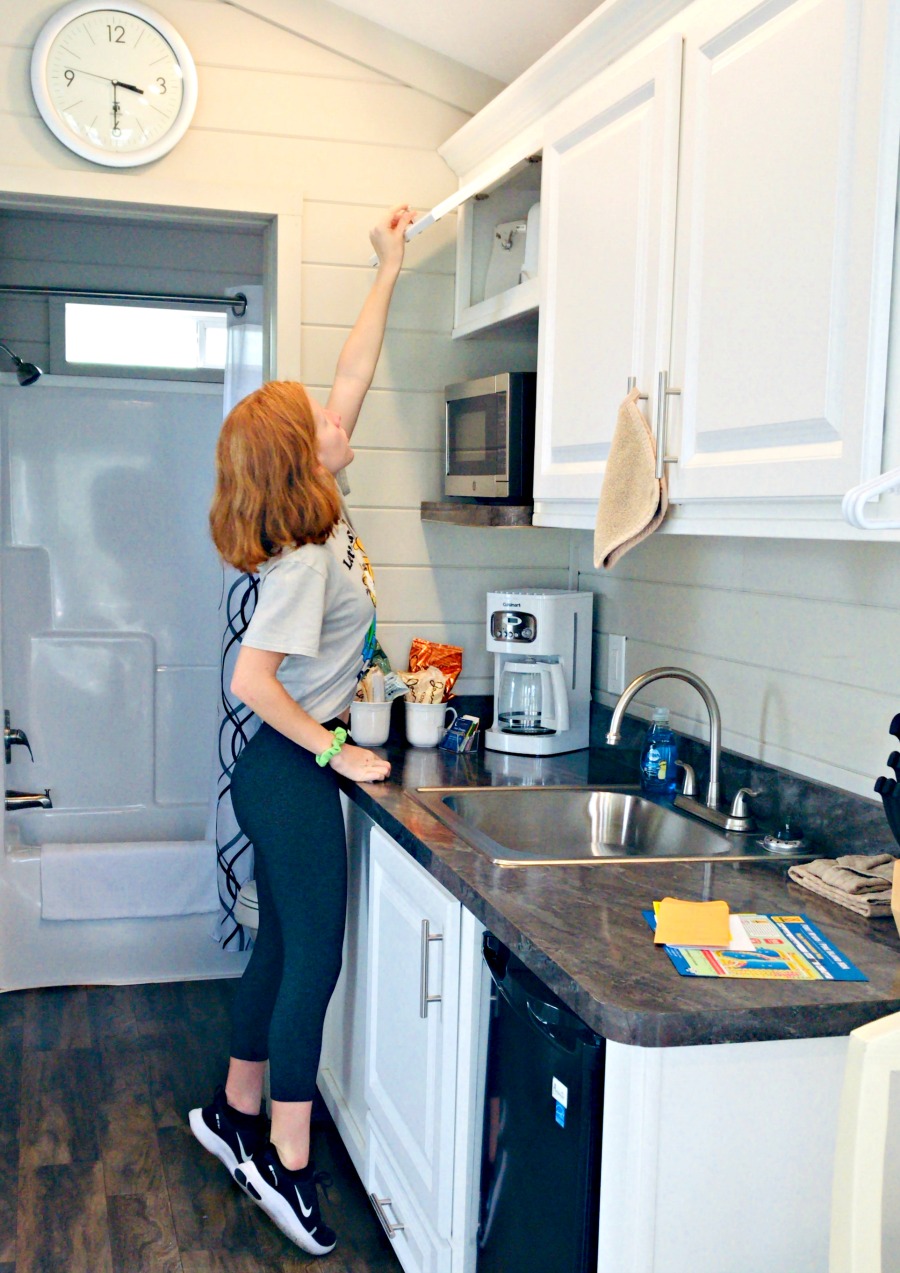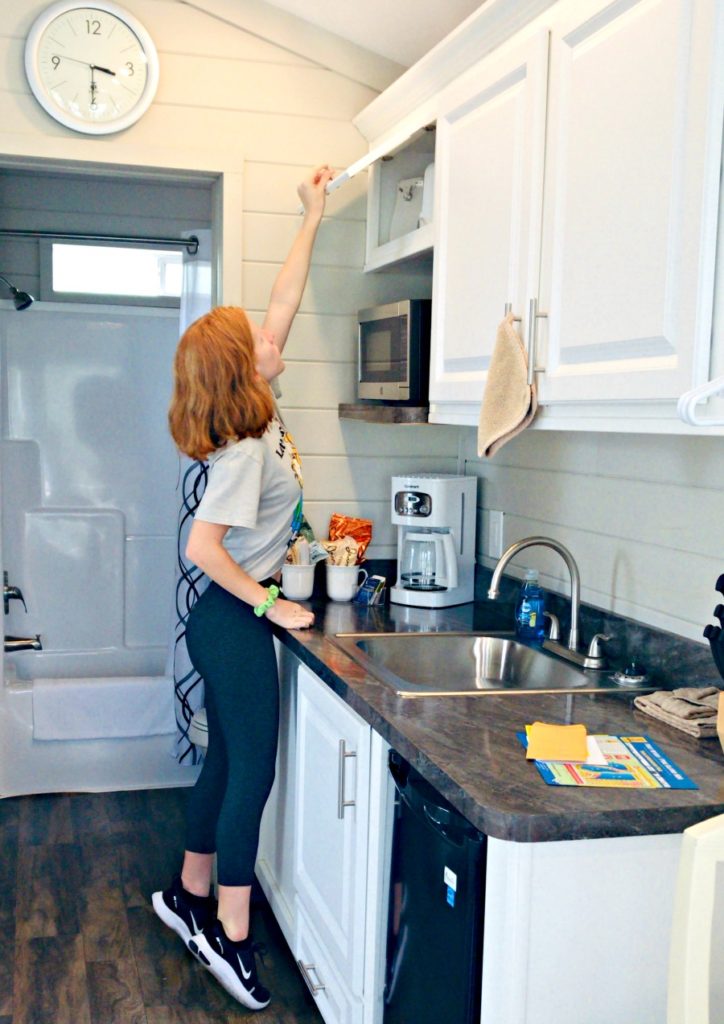 This trip was special in that we definitely experienced first-hand the unique dynamic of multigenerational travel!
Alexia is 15, and Karynn is 15 years younger than I am. And yet,  we all enjoyed both our shared and individual activities.
If you ever decide to explore the area, here are some of the activities we enjoyed and hope you do too!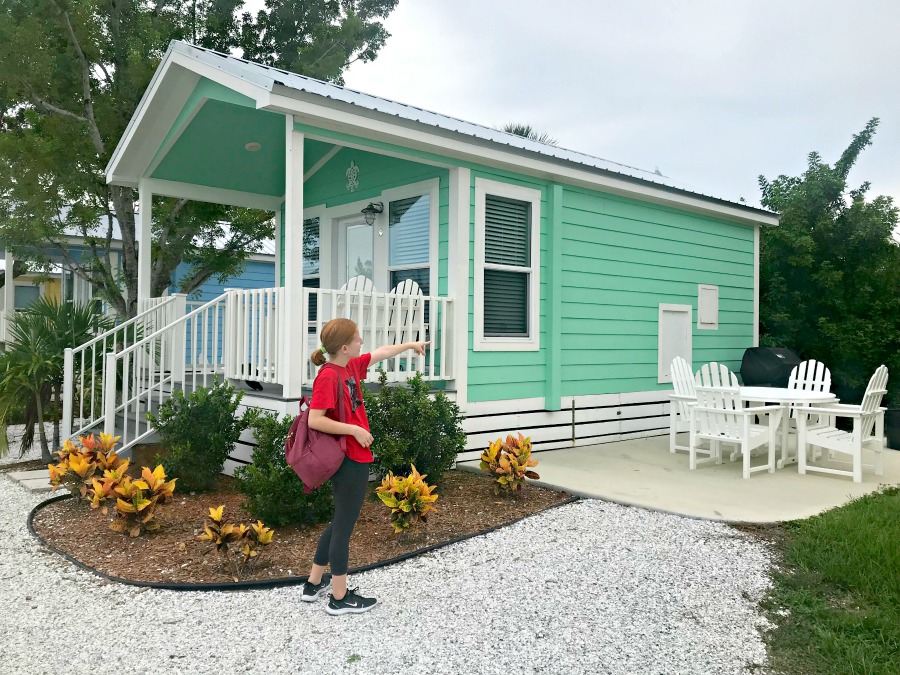 Lounging by the pool
Summer is low season in Florida, so we had the campground pool mostly to ourselves. It's pretty cool being able to swim laps on your own.
There was a family with little kids who would go early in the day, and you could tell they were also ecstatic to be in what felt like one ́s private pool.
There is also a hot tub that is best enjoyed at dusk, or in the fall and winter.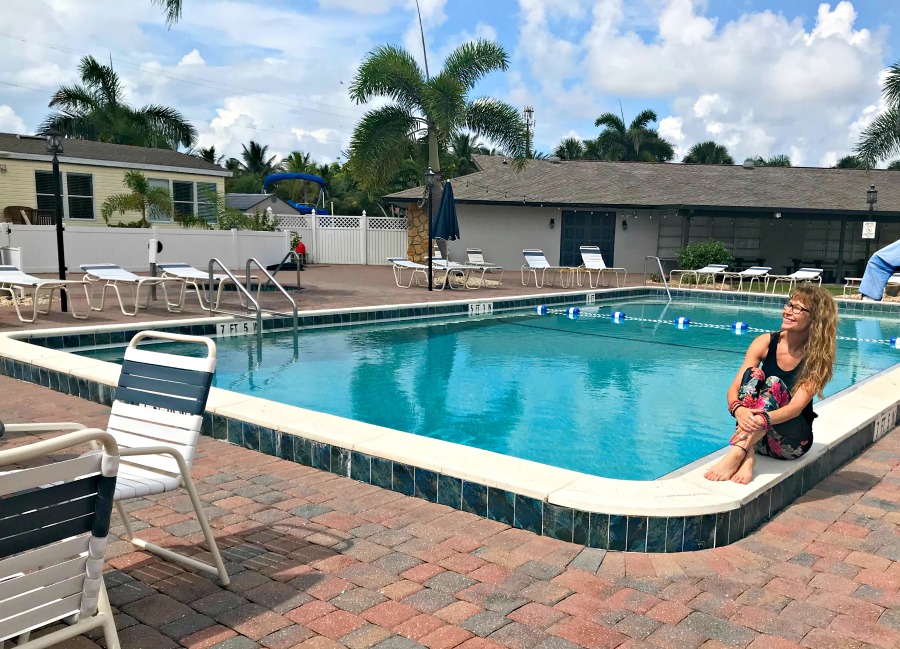 Walking the local hiking trails
Pine Island has plenty of walking trails. Karynn and I walked along St. Jude Trail and as she was taking a photo of me doing a handstand on the boardwalk, it started to pour on us!
No surprise there since summer in Florida is filled with downpours. We still had a fun time walking in the rain – the best you can do is enjoy it!
I also always carry my rain jacket in the car during the rainy season. Cayo Costa Hiking Trails are also pretty popular if walking in nature is your jam.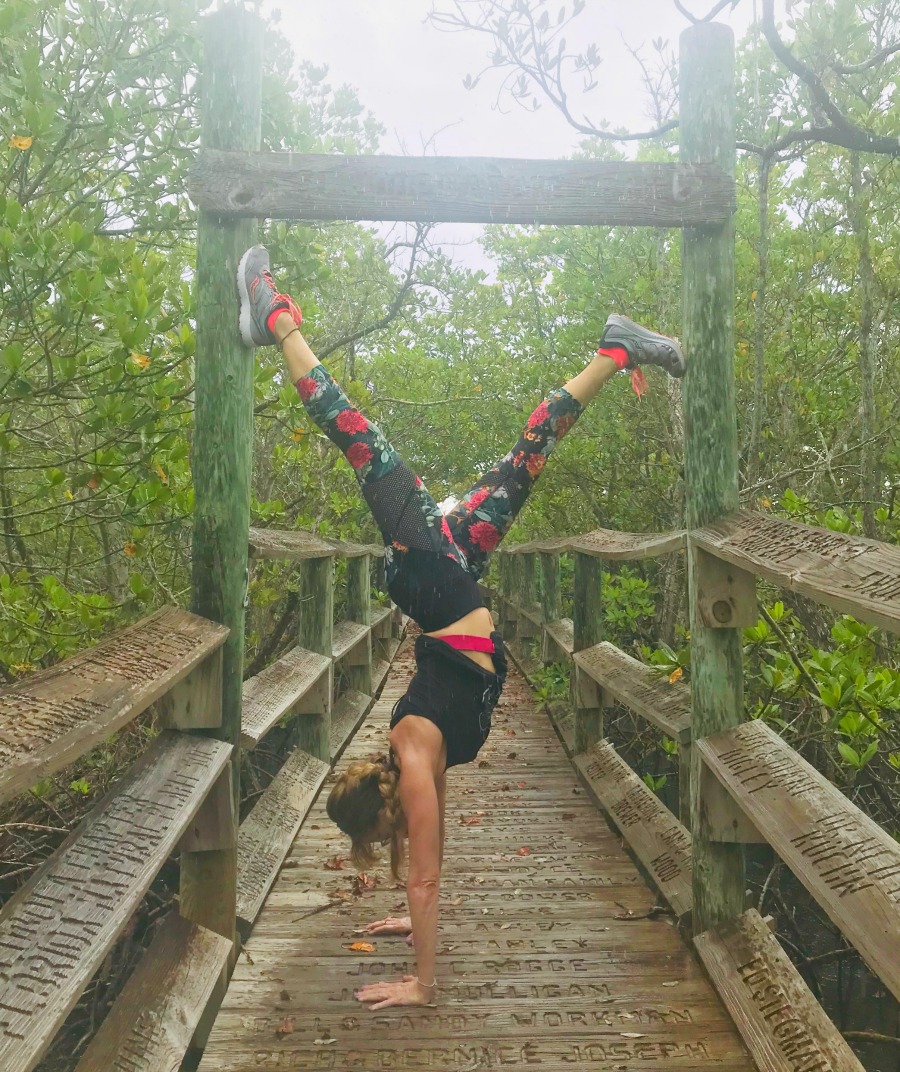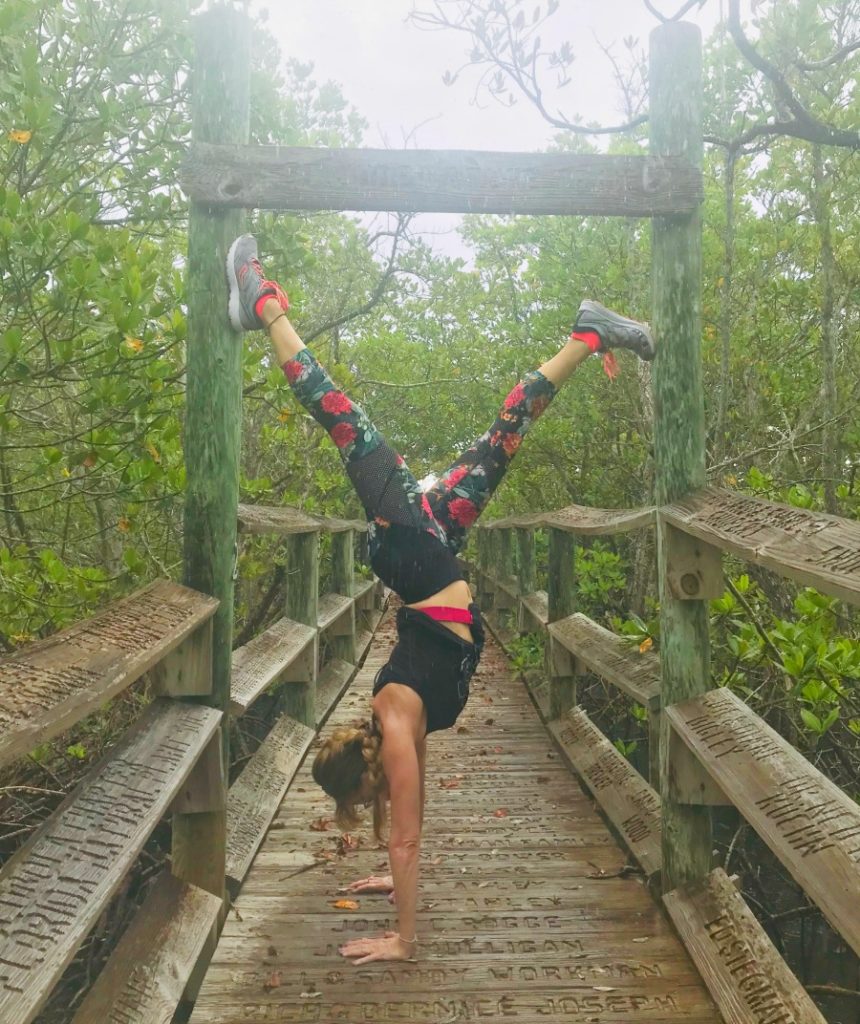 Visiting the cool town of Matlacha
On our way to the campground, we drove through the cool and quaint town of Matlacha, which is reminiscent of Key West.
We returned the next day to pay it a proper visit. This is a small fishing village between Fort Myers and Pine Island.
It's filled with funky shops, art galleries and waterfront dining. We had brunch at The Perfect Cup both days, and spent a good three to four hours walking in and out of the many little shops.
From American Indian silver jewelry to Haitian artwork, there's a lot to admire and buy.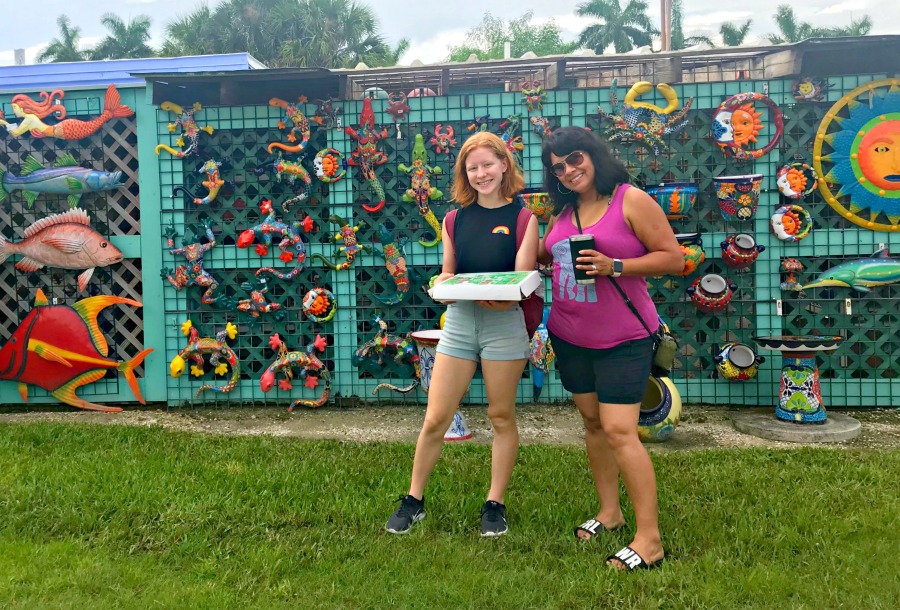 Waterfront dining
Most restaurants in the area offer waterfront dining, overlooking the canals or the bay. We were very impressed with the service and food at Woody´s Waterside Grill, and definitely recommend it, along with Low Key Tiki!
Huge and powerful outdoor fans keep the mosquitoes away and the heat at bay! While Karynn and I chatted it up, Alexia entertained herself sketching at the table.
It's a very relaxed and laid back atmosphere.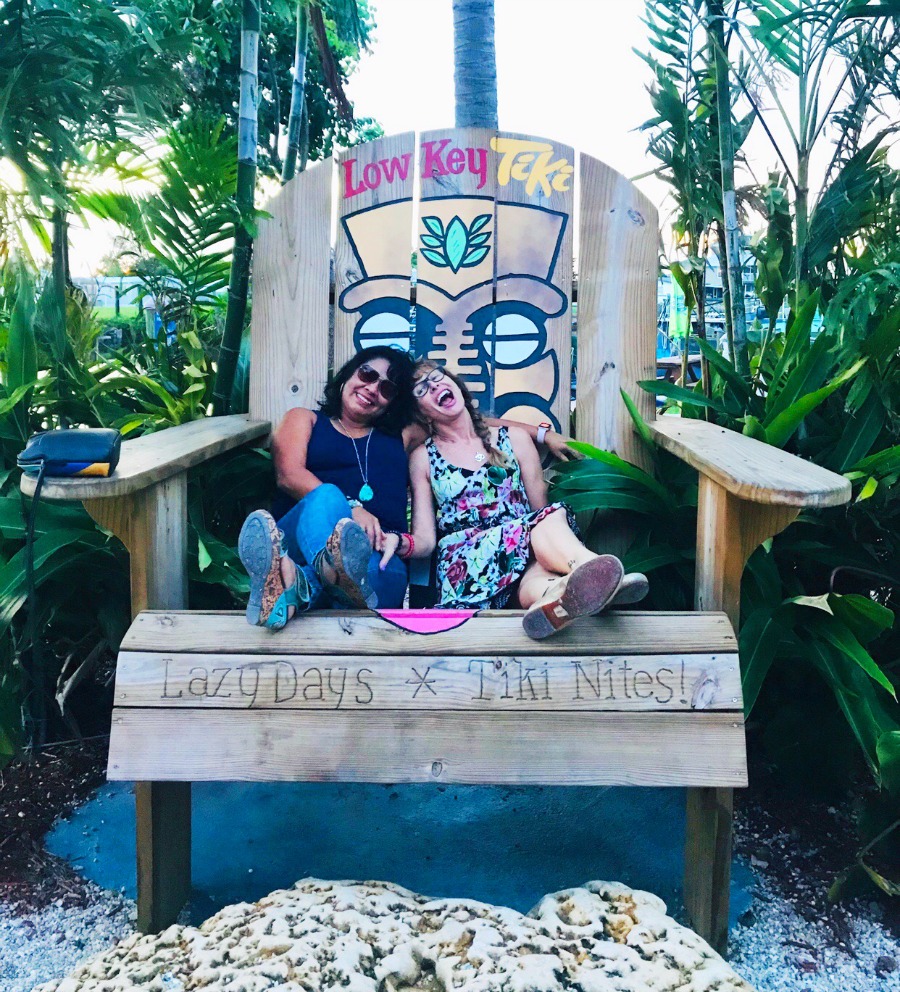 Kayak and boat tours
There is no beach on Pine Island but you're a boat-ride away from the beautiful shores of Sanibel and Captiva, or Boca Grande.
It's best if you book these in advance and fall and winter are the ideal months to enjoy sunset tours and kayaking adventures.
We missed out on this but because we're Florida residents we know we'll make up for it when the rainy season is over.
You can also rent paddleboards and cruise the canals. You won't be disappointed.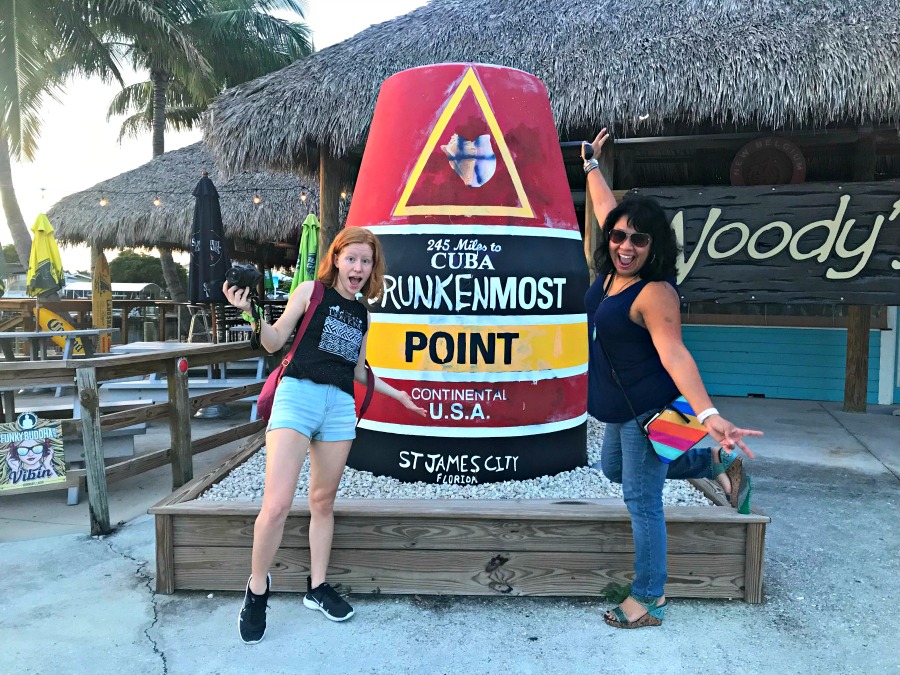 One-of-a-kind lodging
In addition to renting a camping cabin or Deluxe Cabin, you can stay at Fort Myers / Pine Island KOA Holiday, or any other KOA site with your RV, or rent a tent-site!
To find out more and make a reservation, I encourage you to visit the KOA website or download the free KOA App to find a campground and access trip-planning tools that will help you find exactly what is best for you and your friends and/or family.