This post is sponsored by Avenova and all opinions are the writer´s.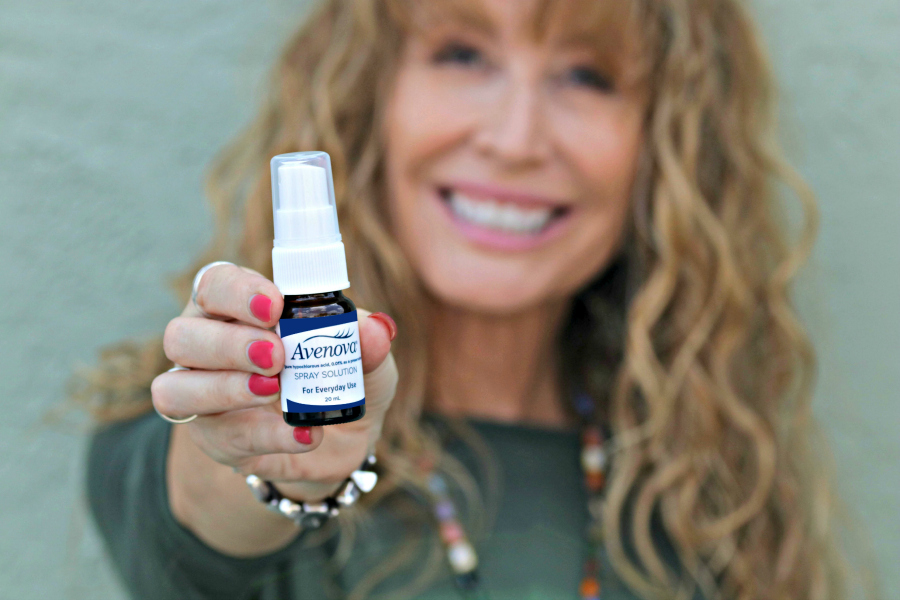 I´d never really had a dry-eye problem until I started menopause at 51.
The worst part of dry eyes for me is that, when it becomes severe, it affects my eyesight.
I recall a time when my vision was blurry when I woke up in the morning, and my eyes even hurt a bit sometimes.
I was sure it was something terrible.
Dry eyes during menopause
My ophthalmologist did a thorough examination and assured me I would feel a lot better after a treatment for dry eyes.
He was right.
After a month, I was able to go back to wearing my multifocal contact lenses again (I usually wear progressive glasses) without a care and my vision went back to normal.
During menopause, I also found that my eyes would more easily feel irritated. For a while I quit using mascara for that reason.
Any small particle of debris would cause much discomfort, triggering tears that caused smudged makeup and make me a very unhappy camper.
I'm aware that dry eye disease is a natural part of the aging process, and that traditionally it was treated with artificial tears.
Now it's known that the root of dry eye disease is bacterial. That's why it's vital to clean our lids and lashes daily.
How to improve eye health
Spraying Avenova (hypochlorous acid) on the eyelids and lashes daily is the easiest and most effective way to improve overall eye health.
I usually use it at night before going to bed, and in the morning.
Once I´ve washed my face with a gentle cleanser and dried it, before I apply any kind of creams or lotions, I spray Avenova directly to the top of each eyelid. Then I wipe it off with a cotton pad.
You can also spray Avenova on the cotton pad and then wipe one eyelid and, using a different cotton pad, then the other.
Avenova, when used as directed, provides relief in under 2 weeks. It´s effective, fast-acting and soothing, which I´m extremely grateful for.
It´s also the only Hypochlorous acid product with studies showing a reduction in the bacterial load on the skin around the lids and lashes.

You can purchase Avenova Direct on Amazon.