This is a sponsored post written by me on behalf of The Nature Conservancy. All opinions are 100% mine.
If when you think of things to do to make the world more sustainable, you get overwhelmed, you're not alone. I too, used to have an all or nothing approach to becoming greener.
I felt that if I didn't do everything in my power in all aspects of my life to help make the world a better place, it wasn't worth even trying!
I also thought that, after all, I was just one person, so how much of an impact could I make?
Those two concepts paralyzed me, until a friend helped me realize that, as in all other endeavors, any effort was better than none.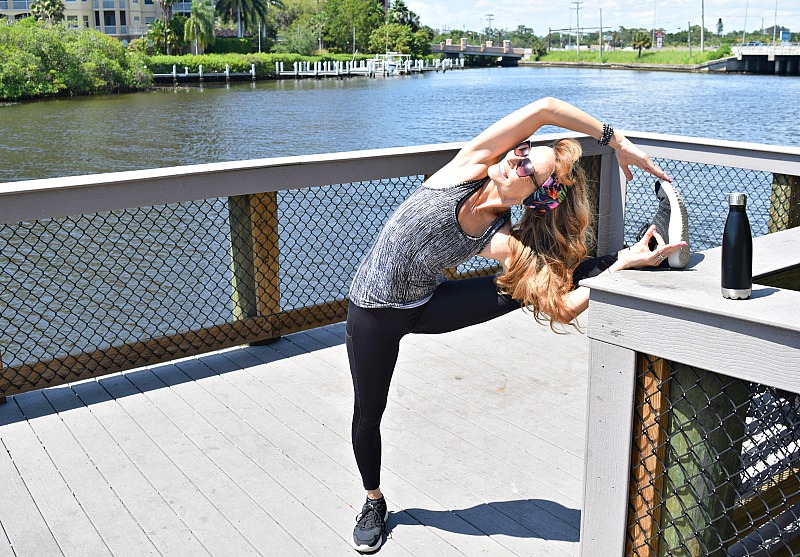 The most important thing when initiating any kind of effort, is to pick the one that is closest to your heart or easier for you to do. The same goes for helping make the world sustainable.
An all or nothing approach will usually result in inaction
So, choose one effort you can make and pledge to be consistent with it. Consistency over time is what's helped me train for marathons, be a good parent, master complex yoga poses or be successful in my business.
And holding out for the long haul is what's going to help make a positive impact on our world.
I've personally chosen this approach from The Nature Conservancy's Everyday Sustainability Guide as my mantra: "Leave the all or nothing mindset behind."
I believe it is the ONE thing we can all do to make the world more sustainable; break away from the idea that we have to do it all, which frees us to focus on what we personally can comfortably do, day in day out, to save our planet.
Every little action counts
It may seem like something pretty small, but remember that the ocean is made up of many drops of water. If we each make a small contribution, it all adds up and, together, we can make waves!
To give you an idea of how I put this into practice, well, I use reusable water bottles on a daily basis. All my family does this and we're two adults and three teens.
This small action on our part, helps us reduce our carbon footprint. Any step we each take to reduce the direct or indirect contributors to our carbon footprint can add up.
This way, we can help to combat climate change, a little bit at a time, without giving up before we even start, because we're too overwhelmed with all the things we think we should be doing to save the world.
You can take urgent action today by making a tax-deductible donation by December 31. We also follow a few of the other seven tips in the guide mentioned above, which are all pretty simple but impactful.
If you've been wanting to do a little something to improve the earth, but don't know where to start, I invite you to download the Everyday Sustainability Guide by entering your name and email to read the tips and get motivated to start now.