This post is sponsored by Celltrient™ and all opinions are my own.
All through perimenopause and menopause, one of the hardest symptoms for me to deal with was crushing fatigue. It was the kind of fatigue where my body felt like it was made of lead. Some days I had to go to bed for a couple of hours in the middle of the day after a yoga class.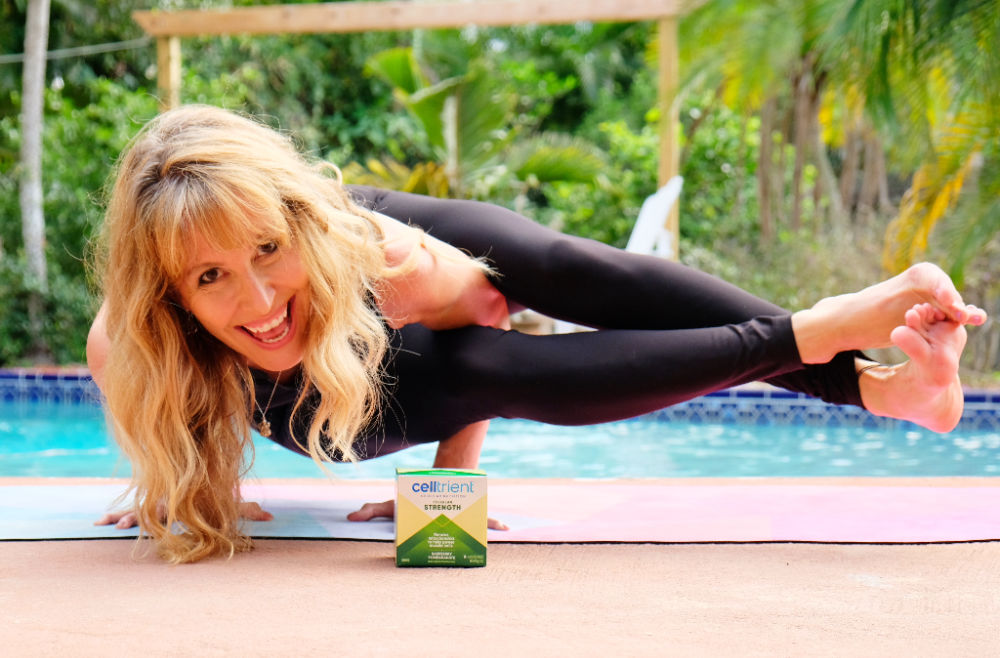 As an active woman and entrepreneur, it was a really tough thing to accept. Used to working hard and playing hard, this kind of tiredness was foreign to me. I thought surely there was something really wrong. My female doctor, who had already gone through menopause, told me it was related to menopause.
Now that I´m post-menopausal I'm pretty much back to my normal levels of activity. I practice yoga daily, and I run when I need more of a challenge or when I just need to burn excess energy.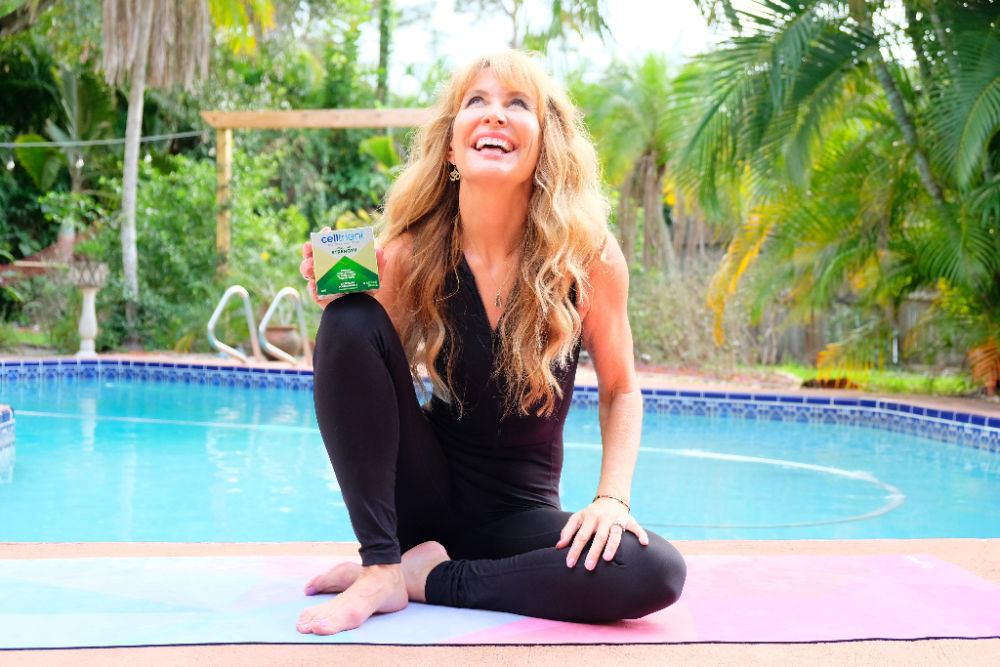 I have noticed, however, that at 57 I need more time to warm up and recover from activities like yoga arm balances or handstands than when I was younger. That's why I'm excited to try Celltrient™ Cellular Strength.
I need all the help I can get in that department because I love a good workout and I also teach advanced poses workshops at yoga teacher trainings.
About Celltrient™ Cellular Strength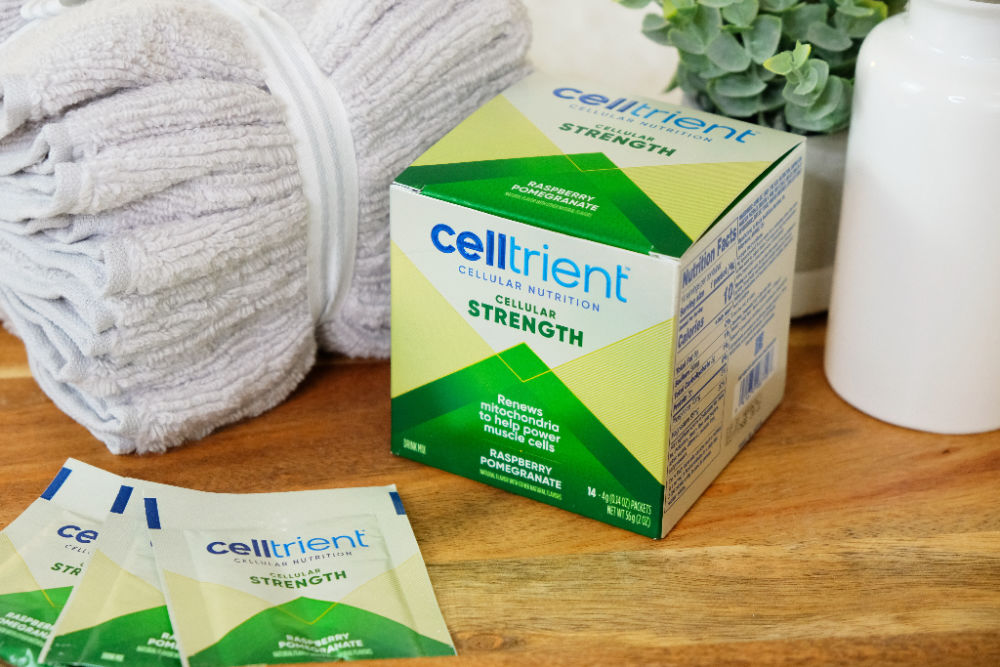 As we age, deep inside our body, important natural processes are becoming less efficient, cell by cell. One of these is a key process that  cells use to remove mitochondria that are not working well anymore.
This can lead to an buildup  of these damaged mitochondria which can lead to  a decline in muscle strength. Efficient mitochondrial function is important for maintaining our muscle strength as we age.
Celltrient™ Cellular Strength Drink Mix contains cellular nutrient Urolithin A that help renew mitochondria and is also a great source of magnesium which is essential in regulating muscular contraction and relaxation
Making sure I'm keeping my immune system strong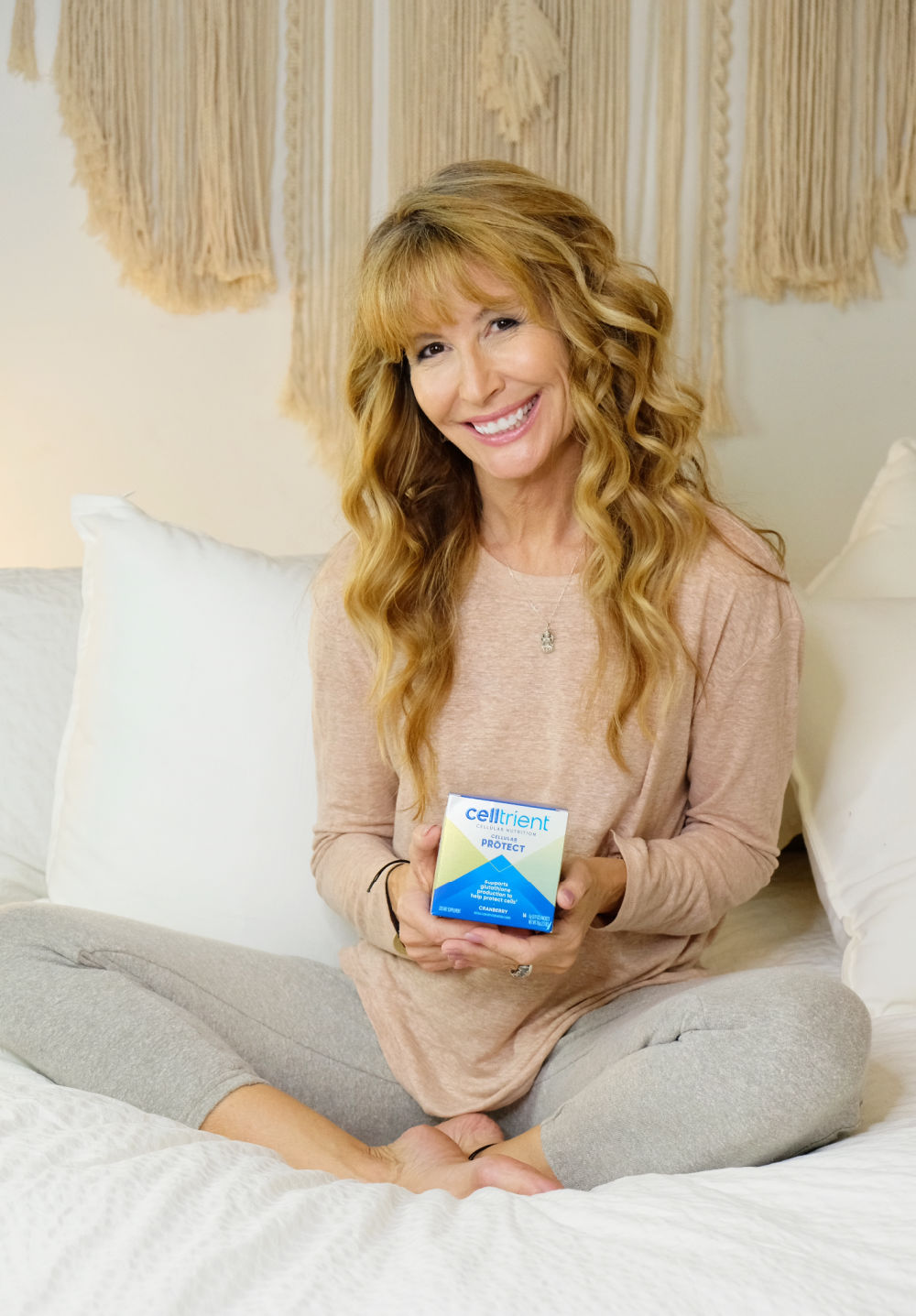 Now more than ever it's vital to keep a strong immune system. To that end, I practice yoga and meditation for stress management. I also do my best to sleep eight hours every night and supplement with naps as needed.
As I get older, I know my body is becoming less adept so as extra support, I started Celltrient™ Protect .
About Celltrient™ Cellular Protect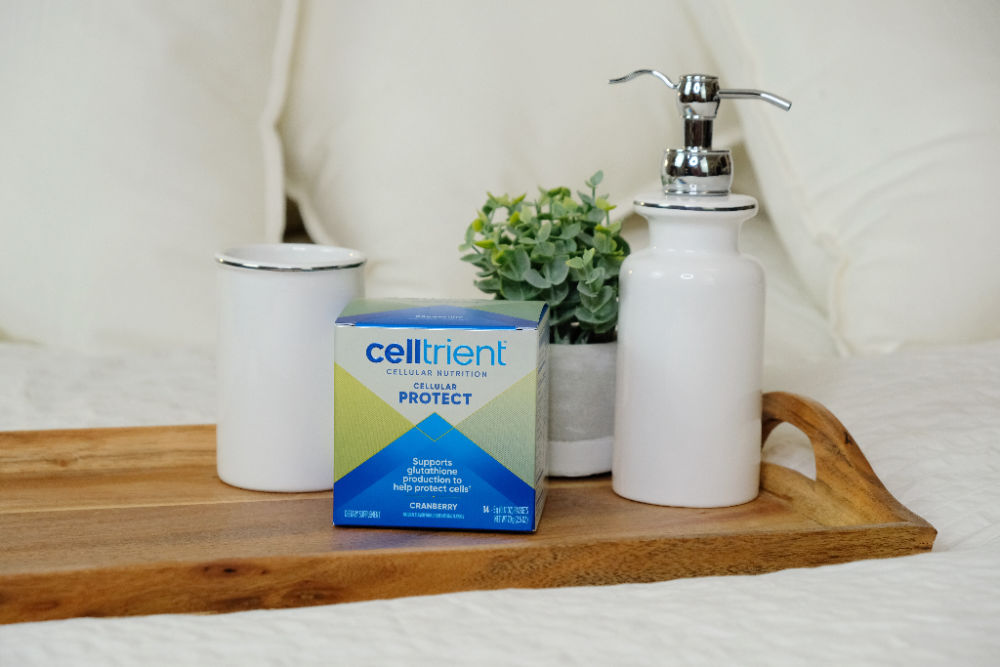 As we age, the levels of an important antioxidant Glutathione decreases. This makes our cells less efficient at removing toxins.
Celltrient™ Protect Drink Mix contains amino acids called GlyNAC, which helps our body produce Glutathione, which is a powerful antioxidant. It's also an excellent source of Vitamin C, , Zinc and Selenium which help support immune health
Find out which Celltrient™ product is best for you
Visit Celltrient.com to find out more about the complete Celltrient™ portfolio of targeted cellular nutrition drinks and supplements.