I´ve exercised regularly all my life from the age of 12. Now, before you judge me for bragging, please know that the reason I´ve always been into sports is because it was—and still is—my therapy.
I´ve been a fitness instructor, run half-marathons and danced my way through tough times like divorce and unemployment.
A hip injury, the result of a lifetime of running, led me back to yoga. So in the past few years, yoga´s been my go-to physical, mental and spiritual practice.
I indulge in some form of yoga every day—even when I´m traveling.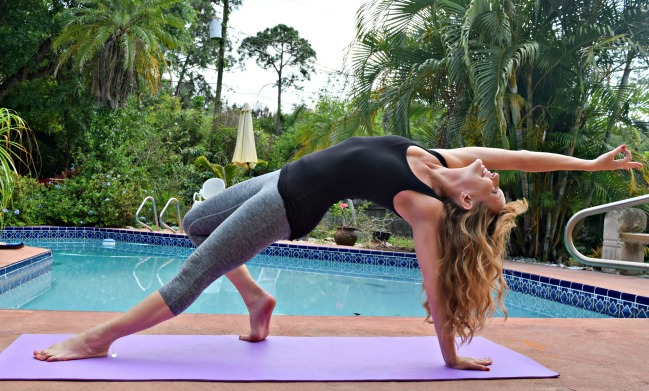 The best path to bounce back
Many people think of yoga as a static and mild form of physical activity. However, some types of yoga, like Ashtanga yoga, Vinyasa yoga and Aerial yoga, can be pretty intense.
This means that the day after a particularly challenging practice, I can feel pretty sore.
A lifetime of being physically active also means that I´ve had my share of injuries, sore muscles and at one point, even a slipped disc.
There was no choice but to learn the best path to bounce back: massage.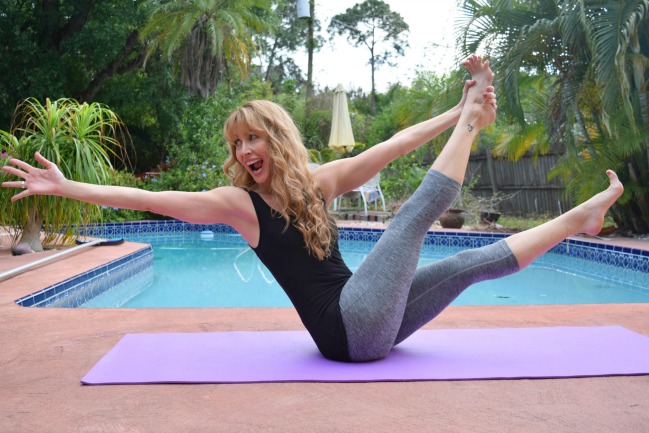 The one thing that helps me be unstoppable when it comes to my yoga practice is to use self-massage therapy to help soothe my muscles.
I would love to check into a spa every evening at the end of a long day, but with five mouths to feed and a dog, I need to space out these sessions.
That's why I mainly rely on self-massage. Besides, nobody knows where it hurts and where it feels good to massage better than I do. 
HOMEDICS® SPORTS RECOVERY MASSAGERS, that can be found at one of my favorite stores, TARGET.com, make massaging your muscles after yoga or any kind of workout, easy and convenient.
Here are some tips on how to use these massagers at home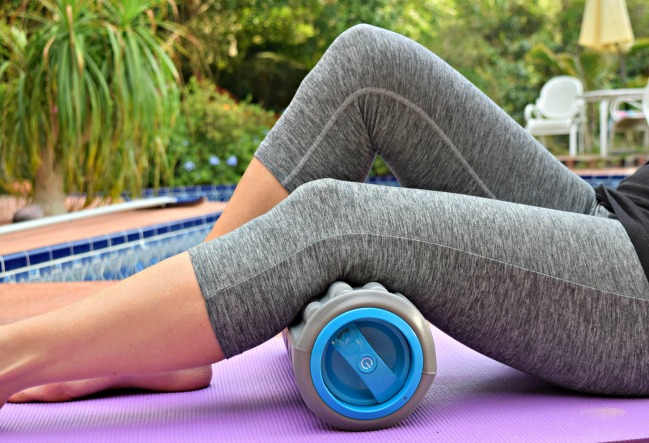 Foam rollers are really wonderful to have. The HOMEDICS® GLADIATOR™ VIBRATION FOAM ROLLER has multiple foam textures offering a variety of different sensations and three vibration massage intensities so you can use the one that suits you best.
I like to use the foam roller on my glutes and backs of legs.
All of the products featured here offer invigorating vibration for a deeper massage and are battery operated.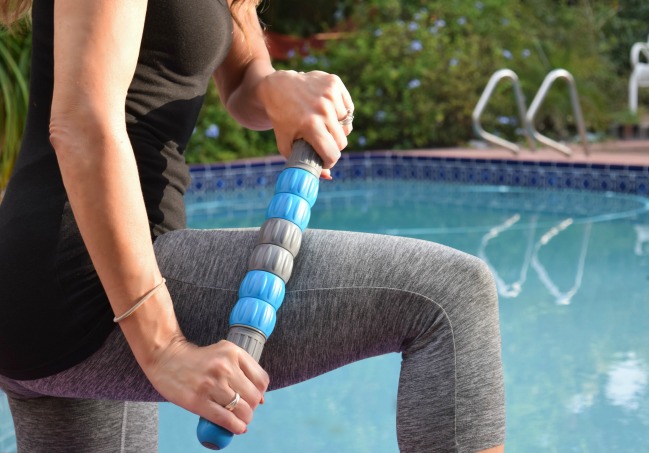 For quadriceps muscles, I enjoy the HOMEDICS® VERTEX™ VIBRATION STICK ROLLER.
It has 6 spinning rollers that help stretch and loosen tight muscles and the vibration massage makes it easy to soothe overworked thighs.
I also enjoy using it for my back. It helps stretch my shoulders while I grasp it with both arms and keep it in place to enjoy the vibration.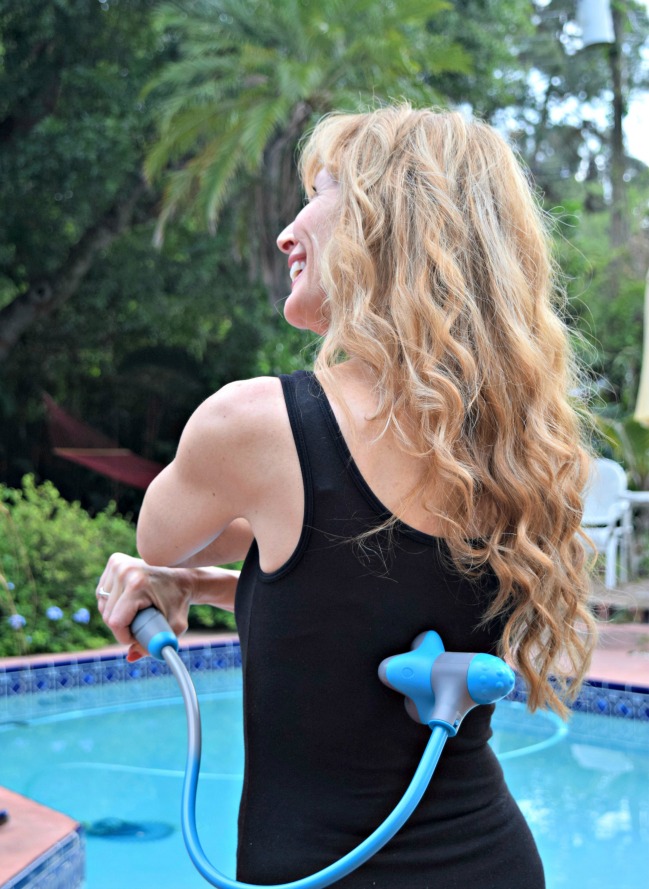 I´m a big fan of trigger-point massage, and the HOMEDICS ® TRIUMPH™ VIBRATION PINPOINT MASSAGER is designed for just that.
My back muscles tighten from sitting at the computer all day and sometimes from one too many plank poses during a yoga session.
This massager enables me to reach those trigger points easily. It also vibrates and has a rotating head for single point or multi-point trigger point massage.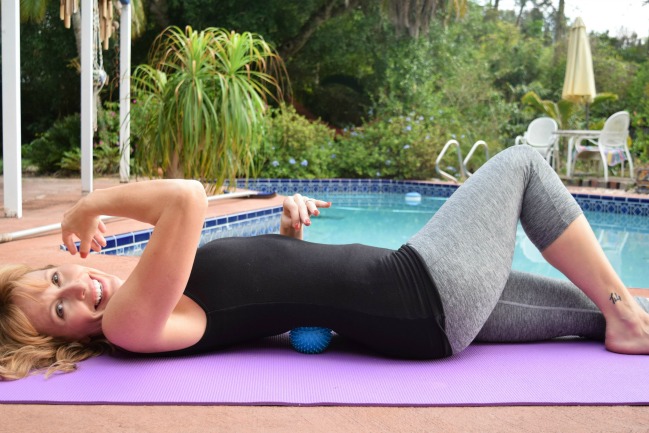 My favorite, because it is so small, portable and versatile, is the HOMEDICS® ATLAS™ VIBRATION ACU-NODE MASSAGER.
It is always in my travel bag so I can use it on my back. My upper right side tends to feel tight from using the computer mouse.
This device which is battery operated, helps massage hard to reach areas.
You can lie on it as I´m doing in the photo my daughter took, or you can place it between you and a wall, or even an airplane seat. It really helps alleviate tension.
There are other HOMEDICS® SPORTS RECOVERY MASSAGERS available, so I suggest you check them all out and find which one is the best for your needs.
Share your photos online using your massagers, using the hashtag #NotGonnaStop so we can see how you use your massagers!
These are all available at Target.com, HoMedics.com and in store at Rite Aid.