Every small business needs to have a digital presence to maximize its potential for success.
Whether you have a brick-and-mortar store, offer consultancy services or run a digital business, online is the place to go for more exposure.
We recommend you implement one, some or all of the following resources for your clients:
A blog
Provide your customers with answers to their concerns, tell them behind-the-scenes stories pertaining to your business or offer them the resources they are looking for.
You don´t have to blog every day, but you do need to be consistent. Once a week over time adds up to a lot of blog posts! Frontier Communications does all of this for their customers on their own blog.
Check it out often for tips on making the best use of technology for your small business.
A podcast
We love podcasts because they are a personable and entertaining way to learn and gain new information.
You can have a bi-weekly or monthly podcast for your clients too. Interview experts in your field or provide your own insights.
Frontier Communications has a bi-weekly podcast, "Business Edge" that helps small businesses stay abreast of the latest tech news.
Case studies
Your happy customers are your best advocates. Every time you meet or surpass your clients´ needs, you should document this in a measurable case study.
This will help potential clients see for themselves what you are capable of doing for them.
You can see Frontier Communications case studies and read about how Frontier has helped small businesses like yours succeed.
Also read: 5 Easy ways to stay in touch with family
How to keep a competitive business edge
If you are a small business owner, you need to always keep a competitive business edge. You need reliable voice, video, data and cloud based solutions. You need dedicated customer service available all day every day.
Frontier Communications offers small businesses this and more.
Here are some of their offerings:
Fios® Internet for business packages with Frontier start at $64.99 a month.
Managed wi-fi for business starts at $37.99 a month.
Unlimited nationwide calling starts at $51.99 a month.
Frontier Secure protects your data starting at $14.99 a mont.
Fios® Internet and phone for businesses starts at $94.99 a month
About Frontier Communications
Frontier Communications is an S&P 500 company and is on the list of Fortune 1000 of America's largest corporations.
The telecommunication giant offers all kinds of telecommunication products and services like high-speed internet broadband, advanced voice products, satellite video and personal online and data security solutions.
They offer services to a mix of suburban, small and medium size towns and rural areas across the U.S.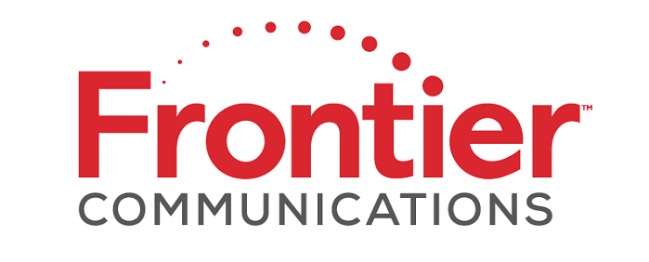 Frontier Communications on social media
If you are one of Frontier´s new clients, you can keep up with their updates and communicate via social media.