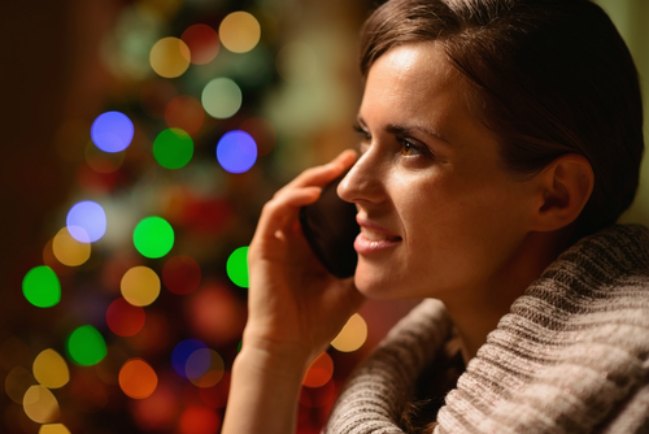 It's Christmas. And if you're away from your family, it can be a pretty sad time. Movies have been made about being away from family during the holidays. But they always have a happy ending. Unfortunately the real world doesn't work that way. It's a reality for many of us who won't be spending the holidays with family. This is particularly real for the 36 percent of the foreign born Latinos who have mobile phones. But one problem with calling families back home in Mexico or elsewhere, is the price. It gets expensive.
Many people from South America living in the U.S. buy phone cards. There are all kinds of different cards and prices with cool images of Moctezuma or El Santo or the Angel of Independence. But the cards are really inconvenient. Besides, some cards have hidden fees or are complicated to use.
But right now, for families looking for a great value, new customers who switch to any eligible Sprint plan will receive 500 minutes of calling every month to mobile phones and landlines in Mexico, the Dominican Republic, Guatemala, Spain, Brazil and a few other Latin American countries. Sprint will also waive the $5 monthly recurring charge through 2015. It's a pretty good deal when you consider that after the 500 minutes have expired, calls to Mexico will be just $.01 per minute. They also offer lower per minute prices to the other Latin American countries.
Sounds like an easier way to call the family and keep in touch, not just for the holidays but every week. I mean, imagine if you want to get your mother's mole recipe? Mole can require over 60 ingredients and the preparation is pretty tedious. That's a lot of time on the phone, no?
Also, if you have a big family here in the United States and territories, The Sprint Family Share Pack offers up to 10 lines with 20GB of shared data and unlimited talk & text for only $100 a month through 2015.
The deal is great for Christmas. The offer from Sprint expires in December 2015.
Also Read: Helping Haiti´s artisans with gifts that give back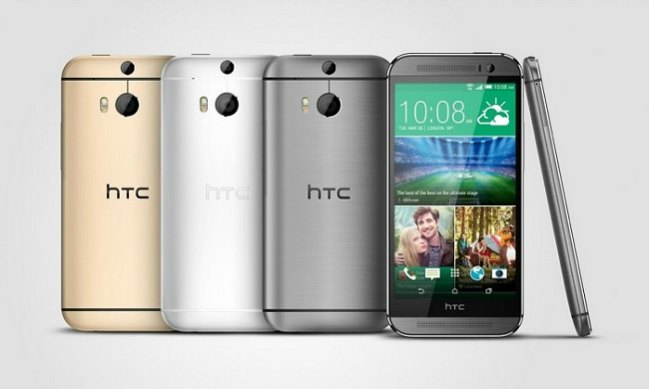 Giveaway of two HTC One Phones, with 3 months of free service each
So to help Viva Fifty reach their families over Christmas, we´ve partnered with Sprint Latino to offer you this great giveaway of 2 HTC One smartphones, for two lucky winners based in the U.S. and Puerto Rico.
The phone is pretty cool. It's an exclusive smartphone from Sprint that has a $679.99 value. It even comes with a pair of extended base Harmon Kardon headphones that are perfect for listening to music: Salsa, Banda, Cumbia, Merengue. And if you're feeling down that you're not back in your pueblo celebrating with your family, you can crank up the Rancheras and traditional songs like Mexico Lindo y Querido and sing along like you're there.
Here are some of  HTC One smartphone features and specs:
It boasts up to 160GB of total data storage with a microSD card slot that supports up to 128GB of storage cards on top of the built-in 32GB.
The device also features a full 5-inch HD (1080p) screen
Qualcomm® Snapdragon™ 801, 2.3GHz quad-core CPU
Duo Camera™ using the innovative HTC UltraPixel module and depth sensor
Dual flash, 1080p HD video recording
Access to "world phone" global connectivity with removable SIM card
Sprint Spark for blazing speeds and crystal-clear HD Voice performance
Giveaway Rules:
Enter via the Rafflecopter below.
The Giveaway is for 2 (two) new HTC one smartphones and 3 months of free service with Sprint per phone. After the first 3 months, the recipient may cancel the service or extend it assuming the costs of service from then on.
Giveaway is open to US and Puerto Rico residents, 18 years and older.
Giveaway starts December 8 at 12amET at ends on December 17, 2014 at 12amET. Two winners will be chosen via Rafflecopter on December 18, 2014 and notified via e-mail. The winners will have 72 hours to claim their prize. If they fail to do so, a new winner will be chosen randomly.
Winners will be posted on the site in the comments section.
Void where prohibited.