What can be said about Beyond Van Gogh Sarasota, The Immersive Experience, that you can't read about on their website?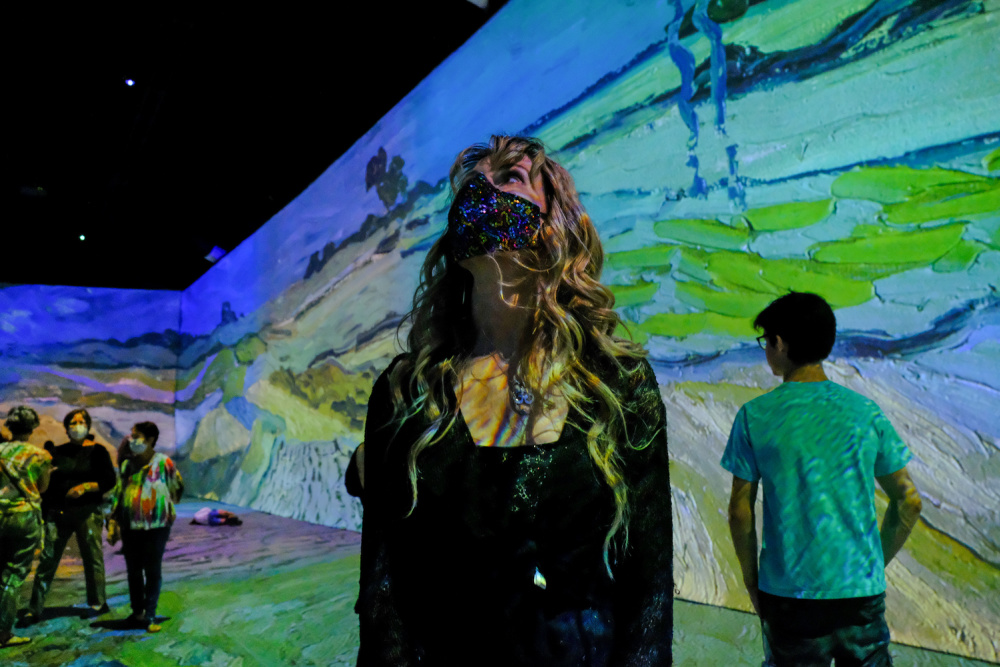 For one, I feel that every person who walks out of this immersive art experience is going to interpret it differently.
I can only offer my personal take on what I saw, heard, and felt.
My personal experience of the exhibit based on my childhood memories
I painted "Starry Night" when I was a kid. Then my own kid painted it too decades later.
You see, my grandfather was a writer and a painter. I grew up smelling turpentine and oil-based paint and watching my grandfather fill canvas after canvas.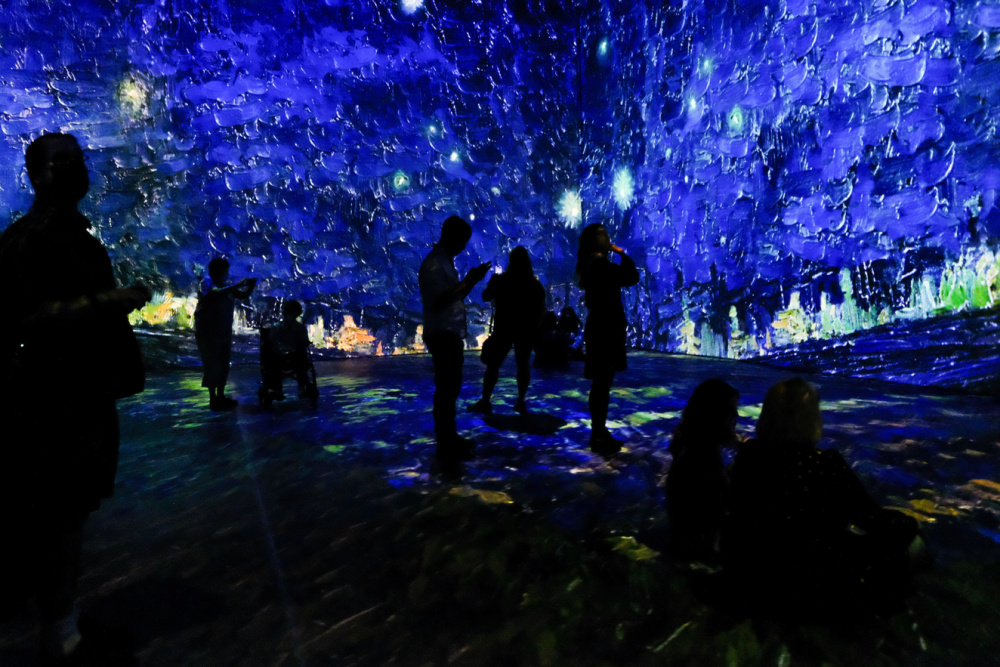 My grandfather took me to every art museum in Madrid when I was a little girl, and of course, we saw a few of Van Gogh's original paintings at some point.
My dad gave me an easel for my 12th birthday. I still have the paintbox that went with it. I don't know that my paintings were any good. They were mostly copies of real art.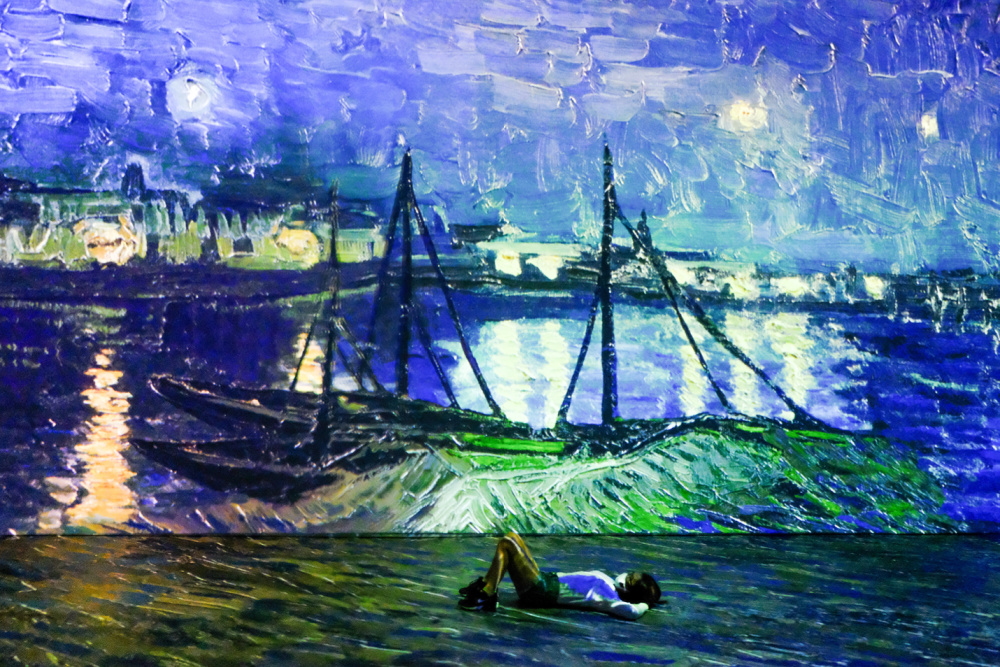 But painting, and later, drawing, which I still indulge in here and there, kept me busy and engaged during different stressful times in my life, including the tween years.
As any artist of any caliber may understand, it's one thing to paint and another to be inside a painting. And that's exactly what stepping into Beyond Van Gogh in Sarasota felt like,
Music and visual arts, a multi-sensory experience
If you haven't experienced this show of art, color, sound, and music, I would recommend you step into it with a completely open mind, free of expectations.
You will first enter a space where you can read parts of Van Gogh's biography and even excerpts of his letters to his brother Theo.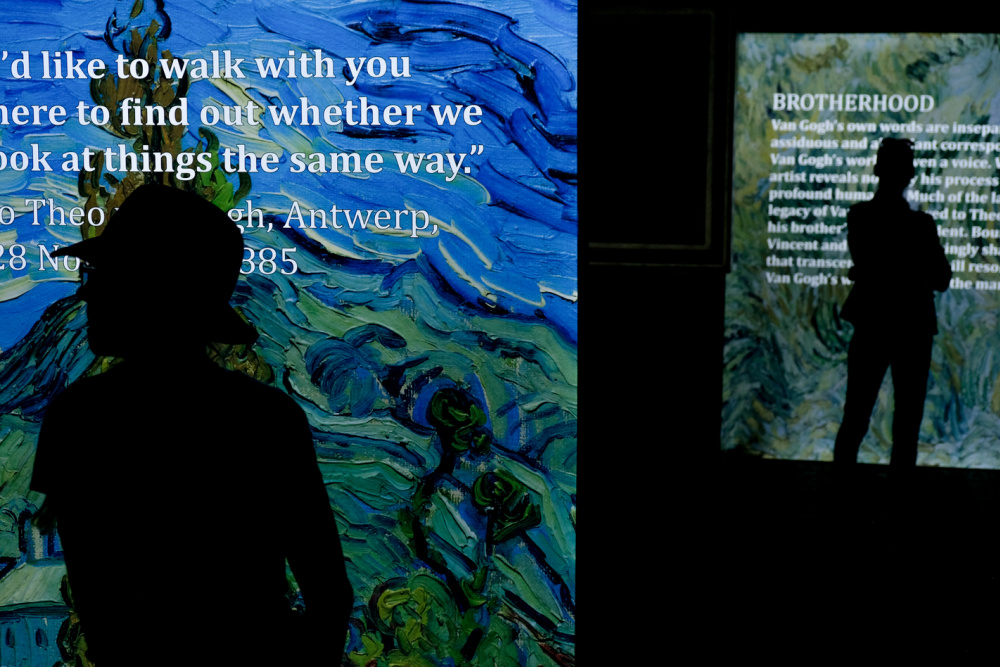 I would recommend brushing up a bit on Van Gogh's life and the evolution of his art before attending the exhibition, so you can focus on what is of most interest to you.
Once done with this area, you will step into the large open space where the magic of Van Gogh's pursuit of happiness and his refuge in art will envelop you.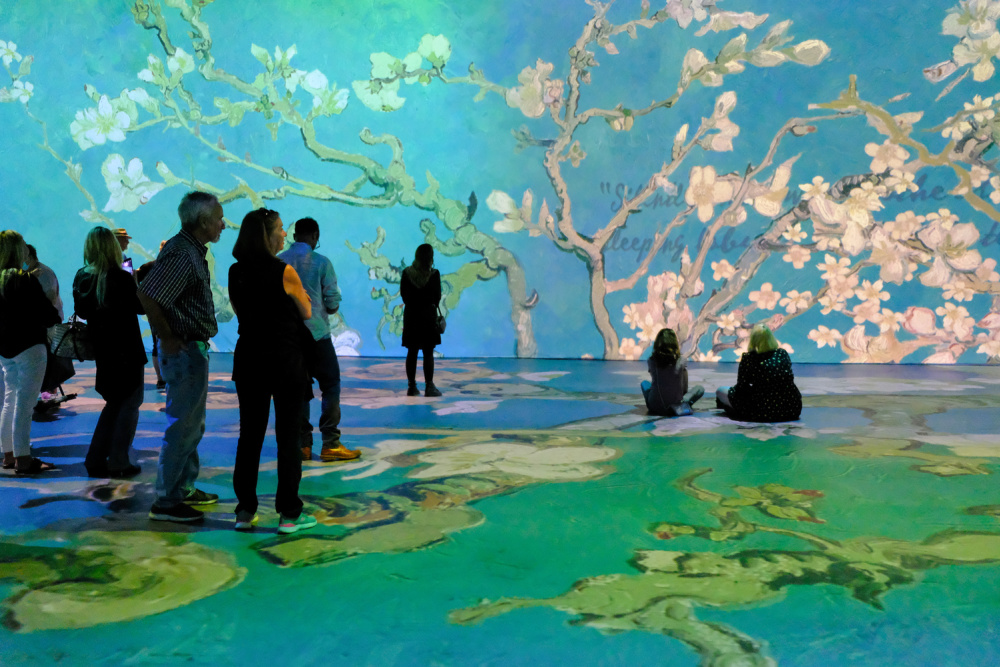 You are free to sit, lie down or walk around while soaking up the music and images. You may also choose to take pictures or videos as long as you don't use flash photography, tripods, and such. More on this on the FAQ page.
You will need to refrain from touching the screen, but the floor and limited available seating are fair game.

Engaging with Van Gogh, The Immersive Experience on social media
Sharing your Instagram reels, your pictures, and videos online are ways to engage with other Van Gogh lovers.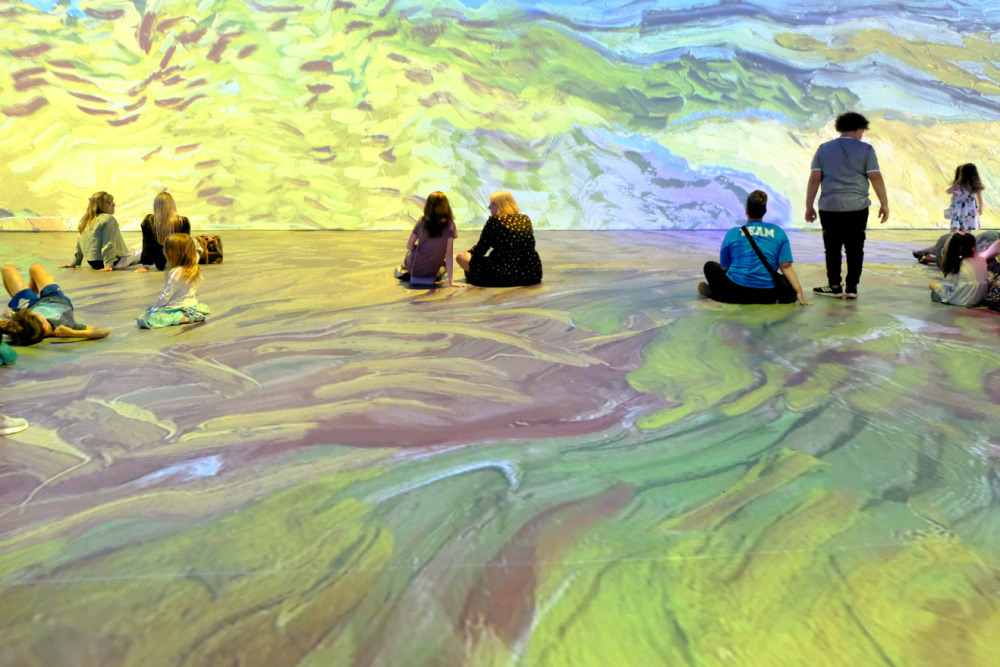 I always wait until I am out of an exhibit or event, and later that day or even the next day, is when I select my favorites and post them.
Make sure to tag @vangoghsarasota if this is where you attended or @beyondvangogh. Use the hashtags #BeyondVangogh and #VanGoghSarasota to make sure your content is easy for other people to find.
The Van Gogh Sarasota event will be open until June 5, 2022. If you miss it, check out all the other cities where Beyond Van Gogh will continue to inspire.