Asking the neighbor to keep an eye on your home while you are away used to be the thing to do.
But now that many families have both spouses working, and as business and family travel is more and more common, there are other ways to have peace of mind.
Also, by using the new technologies to safeguard your home, your neighbor is freed of the responsibility of being held accountable for anything that may happen while you are away!
First of all, always avoid posting on social media that there is nobody home! You just never know where and how that status update could leak. Tell your children it's unsafe to let everyone know when the house will be empty.
Now, on to some of the high-tech solutions available in order to keep your home connected and safe.
Nest Cam
With the Nest Cam™ you can keep an eye on your home or your ets when you aren't there. You can also use it as a baby monitor from the next room.
If you are at the office or away on a trip, you can check in and make sure everything is ok, no matter where you are.
The video is streamed directly to your phone, tablet or laptop in HD quality. It can be programmed, and you can set alerts based on motion and sound detection.
You can talk and listen via the app, and it incorporates night vision. To top it off, it has a wide angle view and SSL encryption.
Nest Protect
This wired smoke alarm (there is also a battery-operated version), is wi-fi enabled. It detects both smoke and carbon monoxide.
A human voice will gently alert you before any potential fire or danger. You can set it up to get alerts on your phone. It incorporates a Split Spectrum sensor that can detect different types of fires.
You can hush the alarm from the phone, which is really handy. If there is smoke or carbon monoxide, the alarm will tell you where it is so you can take action.
SnapPower Guidelight
No more stumbling in the middle of the night to go to the bathroom or check on the kids. This is an upgrade from your regular plug-in night light.
Three LED lights provide ambient lighting at night and best of all, it turns on and off automatically thanks to a built-in light sensor.
It is easy to install, without having to mess with wires or batteries.
XY Find it Beacon
This is perfect for busy adults! No more running back in the house to rummage for misplaced keys.
The XY Beacon and the XY app work with your smartphone to sense when an item you need is either close by or out of range.
Simply attach an XY beacon to the things that you really need to have handy. Isn't this something?
Also read: Vital resources for small business owners
Nest Learning Thermostat
This thermostat also works with the Nest Protect smoke and CO detector, to -for example- shut off the stove automatically, if there is a fire hazard.
In addition, the thermostat enables you to save money on your heating and cooling bills. It remembers your favorite temperatures, creates a custom temperature schedule and shuts off when you are away.
Your smartphone or tablet can act as a remote control if you want it to.
About Frontier Communications
Frontier Communications is an S&P 500 company and is on the list of Fortune 1000 of America's largest corporations.
The telecommunication giant offers all kinds of telecommunication products and services like high-speed internet broadband, advanced voice products, satellite video and personal online and data security solutions.
They offer services to a mix of suburban, small and medium size towns and rural areas across the U.S.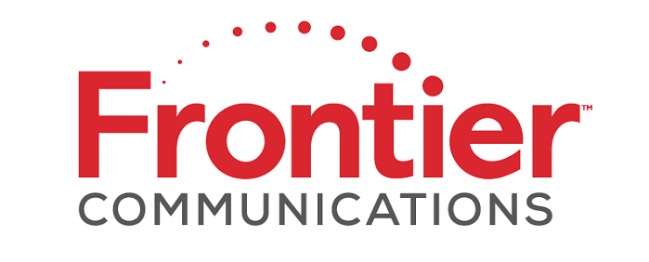 Frontier Communications on social media
If you are one of Frontier´s new clients, you can keep up with their updates and communicate via social media.