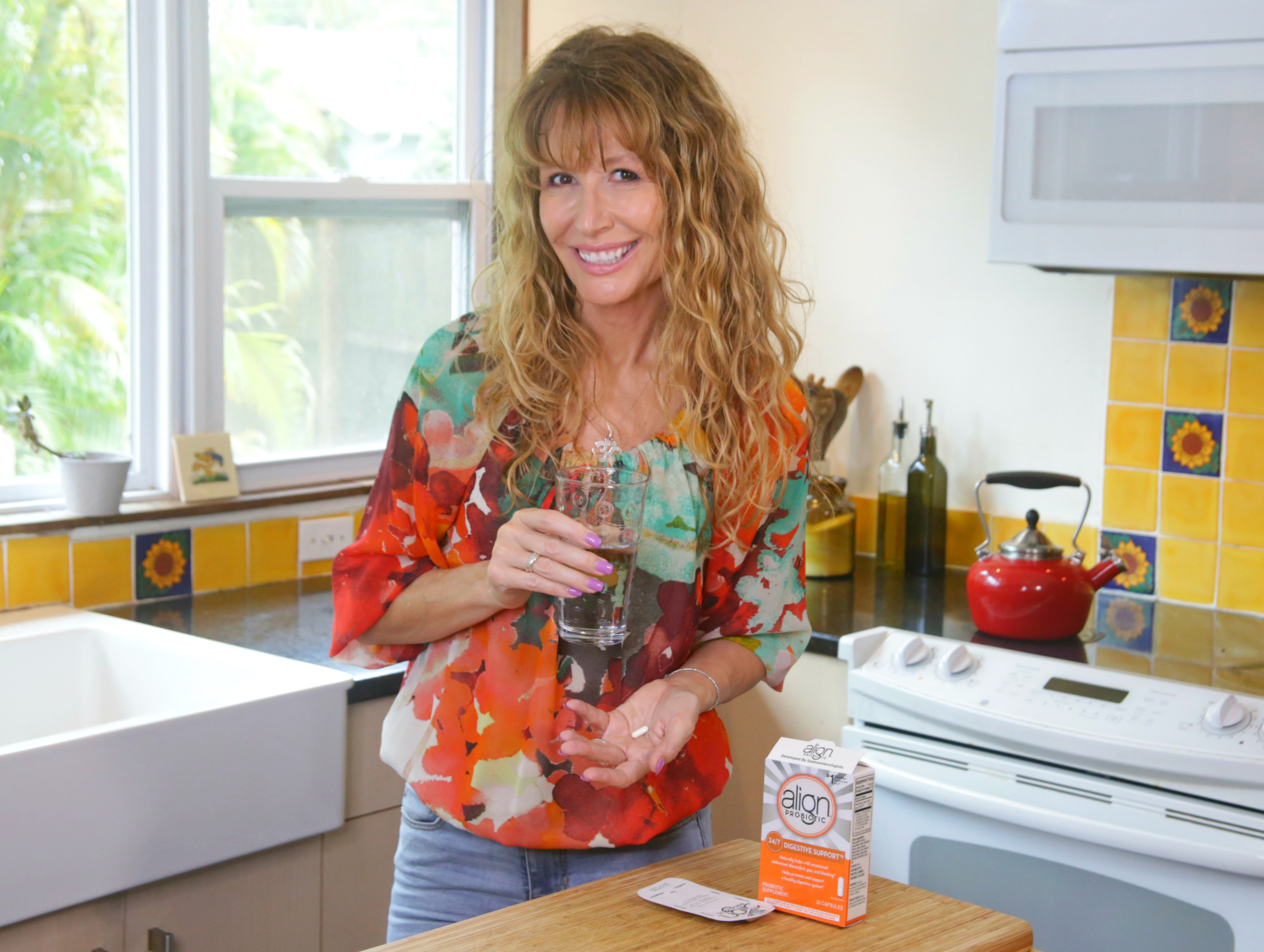 This post is sponsored by Align and all opinions are the writer´s.
Around a year ago I made the decision to take a daily probiotic supplement in order to maintain digestive balance.
I´m a busy working mom and I know that stress and diet can disrupt your natural balance of good bacteria in the gut.
Why taking probiotics supplements
Enter probiotics, which are the good bacteria that provide a health benefit and are essential for many vital body functions, including healthy digestion.
A friend asked why I didn´t simply eat a probiotic yogurt instead.
Well, because in the US, yogurt is not required to contain any live cultures, and tests have shown that some yogurt products have a wide range of levels of live bacteria.
Additionally, I, along with many other people, have trouble consuming large enough quantities of yogurt!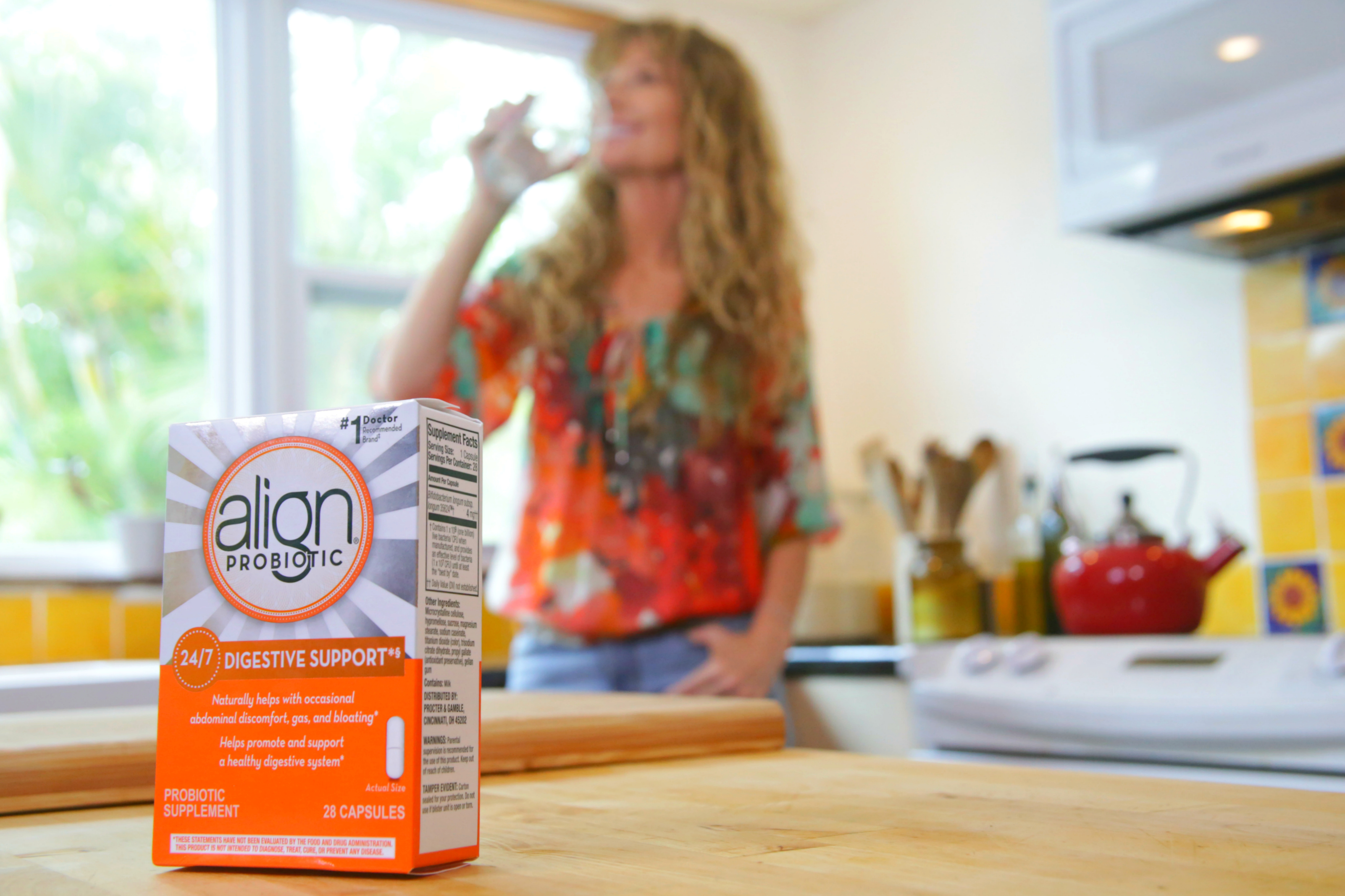 So, how to choose the right probiotic supplement? Since probiotics are living organisms, it´s truly important to choose a reputable manufacturer who adheres to the highest quality standards and processes.
I´ve been successfully using Align regularly to stave off occasional abdominal discomfort, gas, or bloating*. I´m compliant when it comes to taking a supplement that does its job.
When you take Align, know that it´s important to try it for at least a month, once a day, every day, to reap the benefits.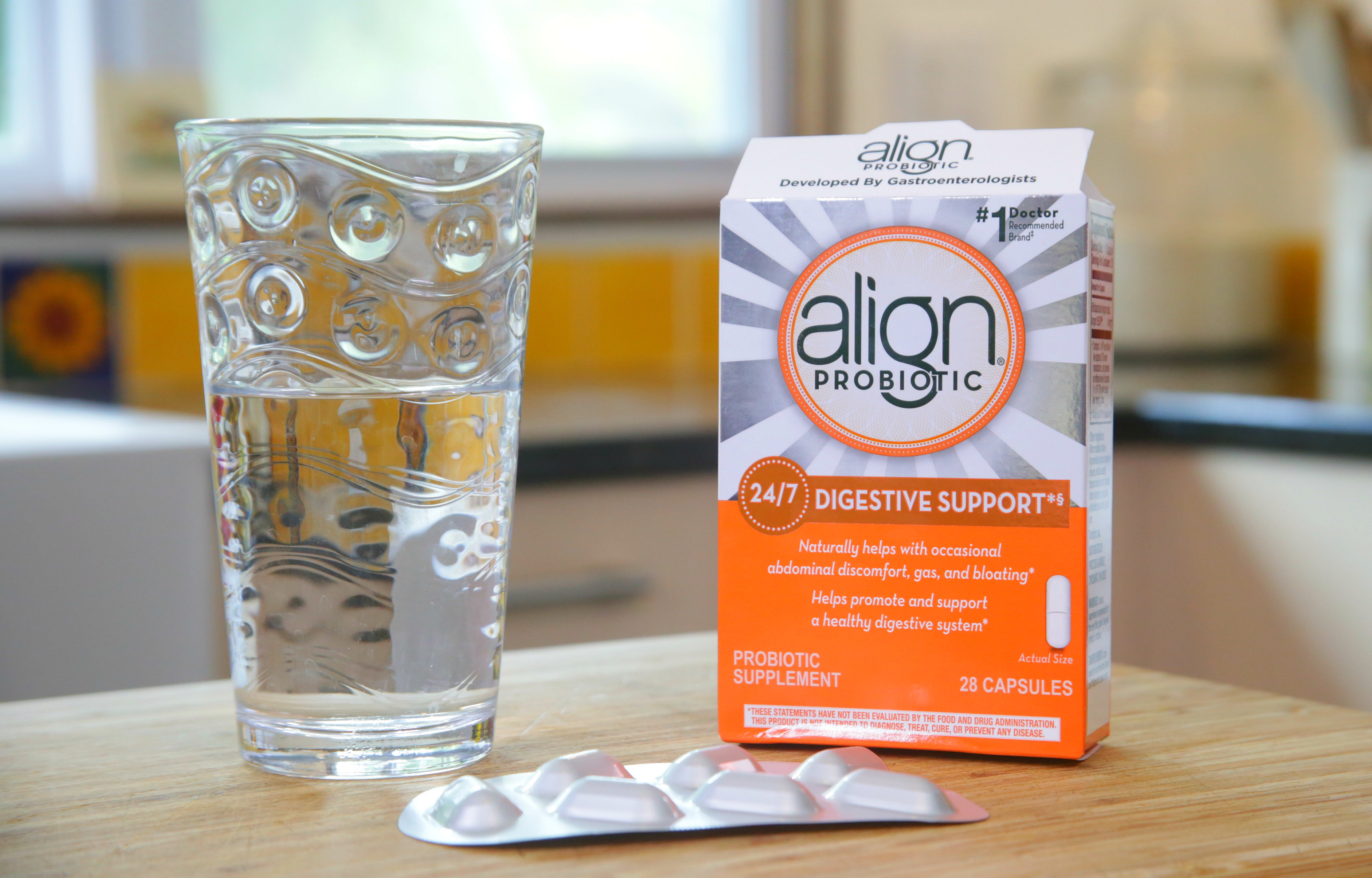 Align Probiotic supplement
These are the main reasons I chose Align when I decided I would take a probiotic daily:
Because Align partnered with leading gastroenterologists, authorities in digestive health, to identify the best probiotic strain to help with occasional digestive upsets*
It fortifies your digestive system with a unique, healthy bacteria 24/7*§.
Align helps promote & support a healthy digestive system*
It helps maintain your digestive balance*
It is a gluten-free probiotic
It is the #1 Gastroenterologist recommended probiotic‡
Align has a patented probiotic strain Bifidobacterium 35264™ that can't be found in other probiotics, including store brands
I invite you to try Align for a month and share your experience if you like. Remember to take one capsule a day, every day.
Store the capsules at room temperature and keep them in their original blister packaging until you take them.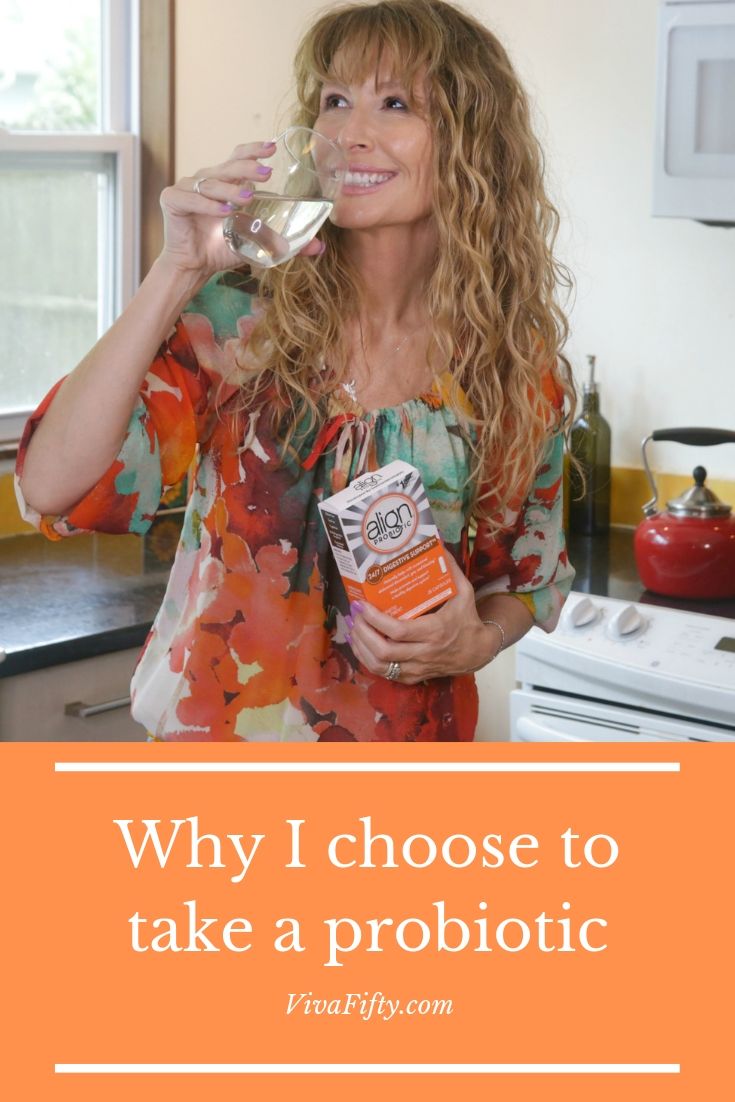 §Fortifies your digestive system with healthy bacteria 24/7 with continued daily use.
‡Among Gastroenterologists who recommended a brand of probiotic in a ProVoice 2008-2018 survey.
This is a sponsored conversation written by me on behalf of Align. The opinions and text are all mine.