This is a sponsored post for SheSpeaks/Philips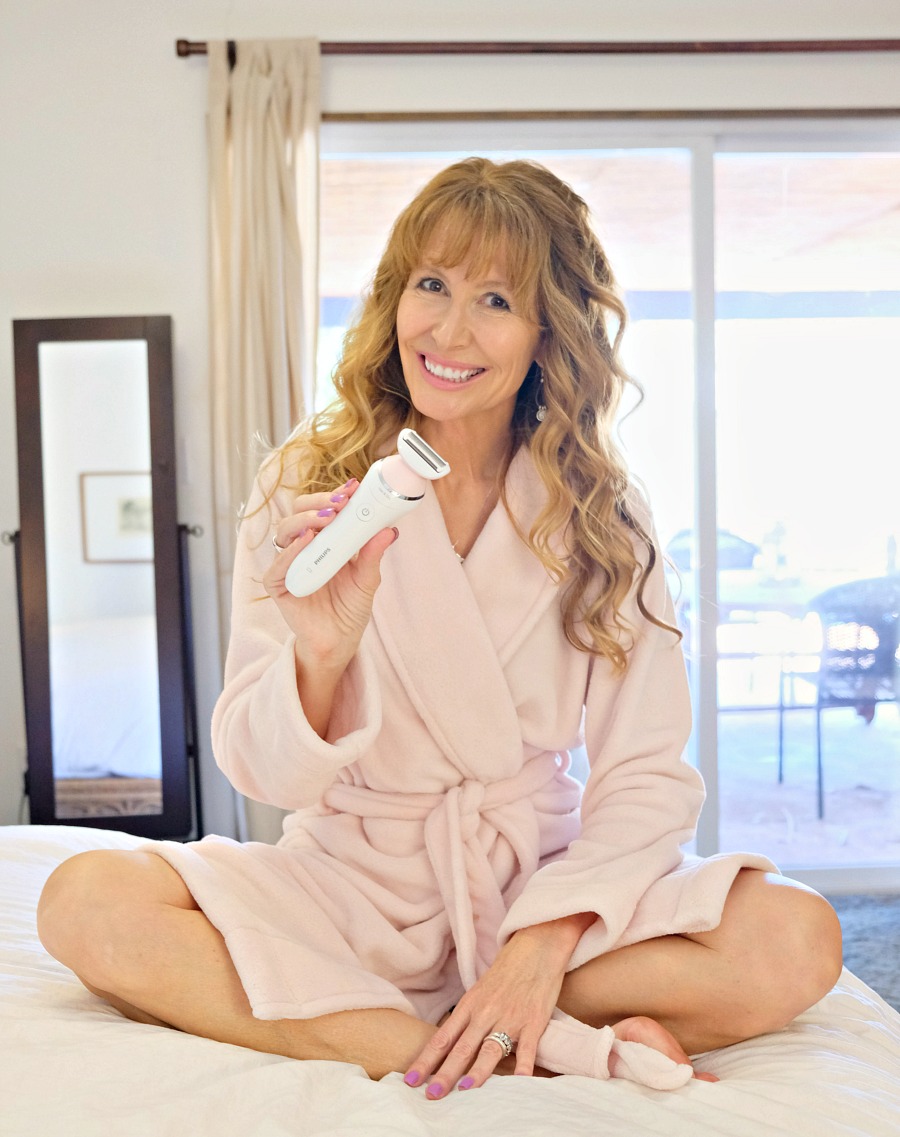 Self-care is non-negotiable for me. From a young age I´ve taken pretty good care of myself inside and out.
I´m grateful for a woman in my life who taught me the importance of looking and feeling good.
She also taught me the steps to take to achieve this.
I've always prioritized self-care
By the time I was 15, I was already shaving my legs and applying moisturizer on my body and my face daily.
I also practiced yoga and participated in sports.
This was mainly for mental health issues: I struggled with anxiety and depression.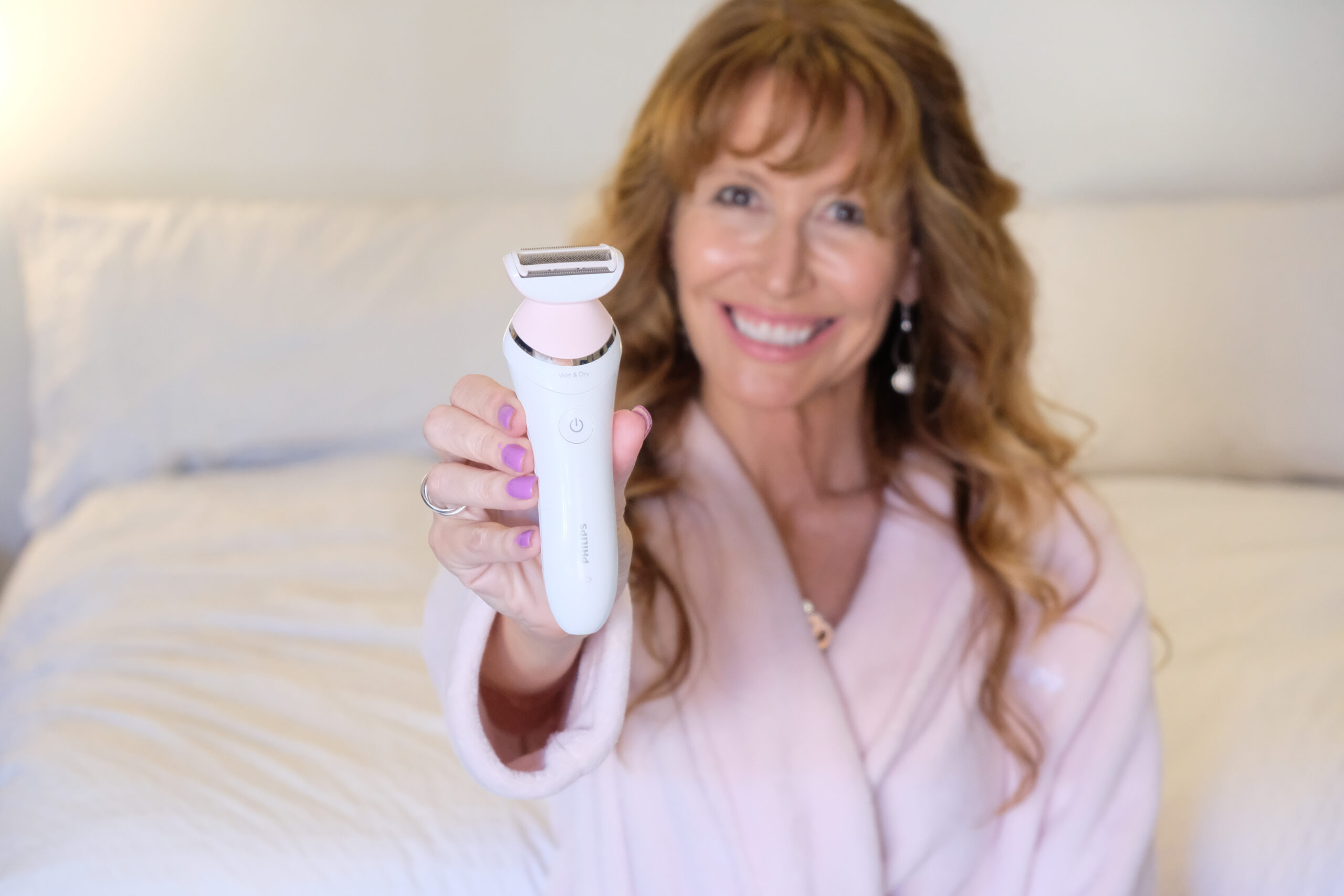 At 56, I continue to practice yoga daily, I continue moisturizing my skin and still shave, although with age I´ve personally noticed a decrease in body hair.
I prioritize self-care, but I´m also a busy lady, always looking for hacks that will help me be balanced and also productive.
I usually shave in the shower
The shower is a great place to indulge in self-care and also multitask. I usually shave in the shower: legs, bikini area and underarms.
I now do this with Philips SatinShave Advanced, which I´ve been testing for a month. This cordless shaver can be used wet or dry, in or out of the tub, as it has an anti-slip grip.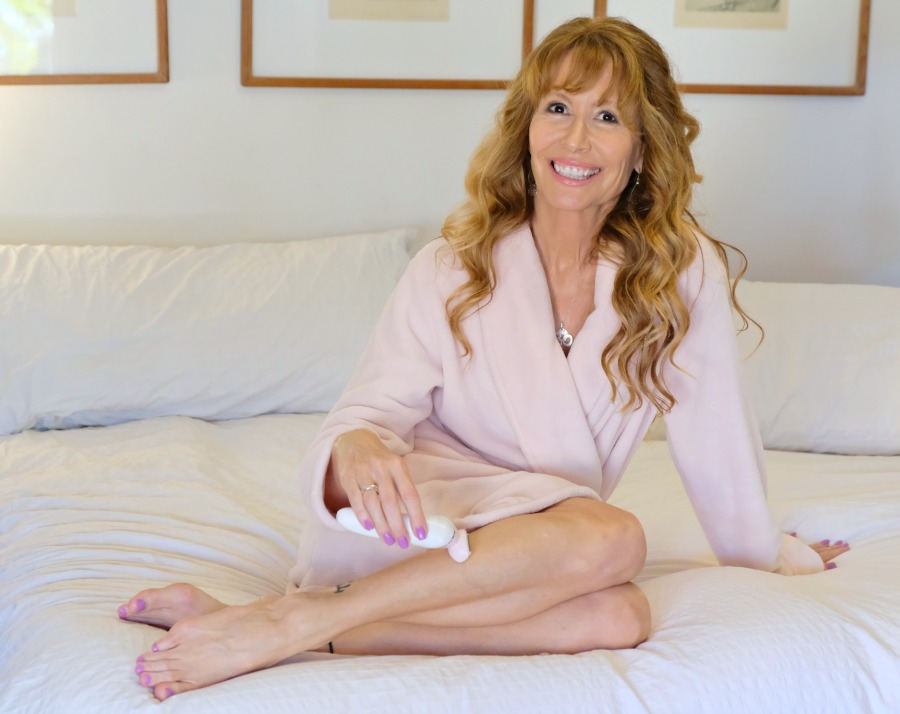 After I´m done shaving, while my skin is still moist, I slather body oil all over, and then pat my skin dry.
I have sensitive skin and love using a high quality shaver that has pearl trip trimmers next to the foil, to protect from irritation.
The floating foil shaving head maintains close skin contact for an even shave.
It includes a trimming comb attachment for grooming the bikini area.
It feels great to run my hands over my legs after I´m done shaving.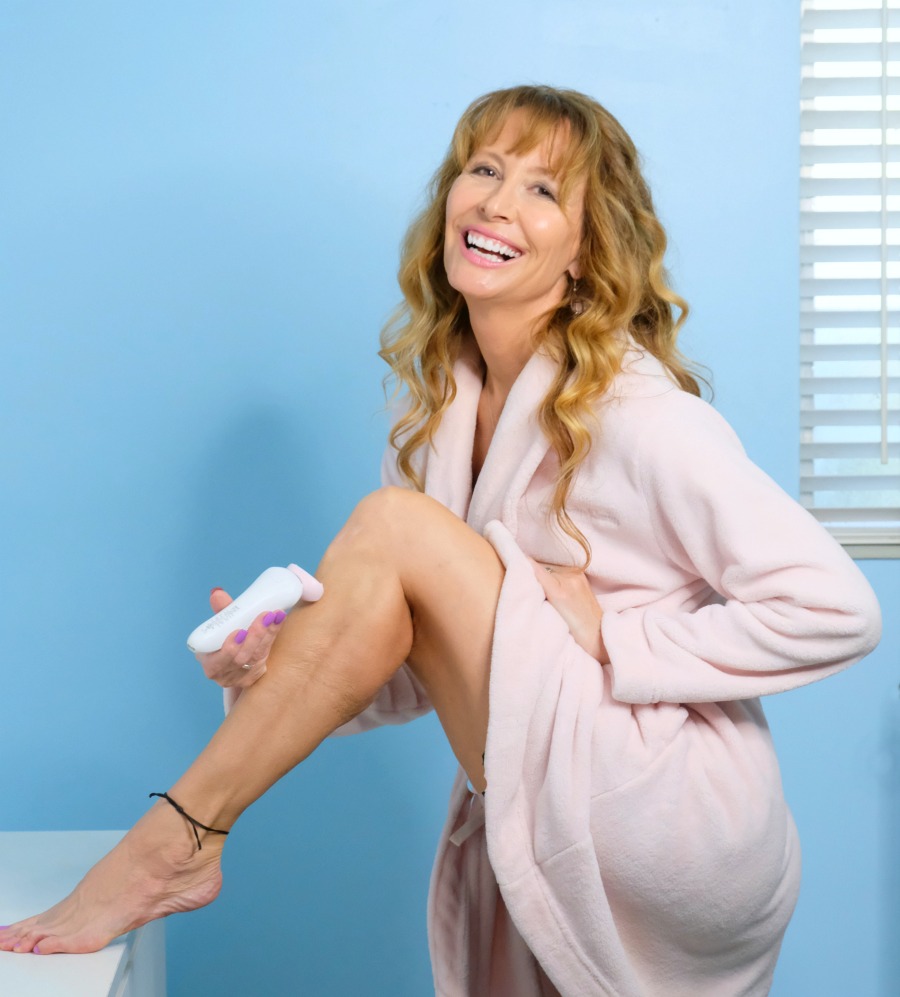 I recently traveled to visit my 18-year old who is away studying and working out of state, and the travel pouch came in handy to store the shaver and the accessories.
My daughter also tried the shaver and loved it.
She doesn´t have a lot of time to indulge in self-care so I´m trying to teach her to multitask in the shower.
Click here to purchase Philips SatinShave Advanced at Amazon.com and use the promo code SATINSHAVE at checkout for 10% off.
There is a 45-day money back guarantee if you are not satisfied with your shave experience.