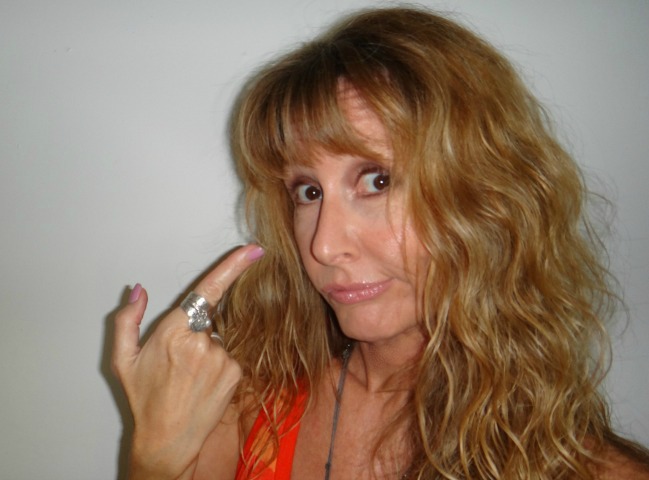 [I wrote this post as part of my participation in a blog tour for Latina Mom Bloggers on behalf of ZYRTEC® ALLERGY FACE® and received compensation to thank me for taking the time to participate. However, all opinions expressed are my own]
I used to be one of those people who would brush off seasonal allergies as something that only happened to others.
Allergies can pop up unexpectedly at any time in life
Well, it turns out that even if you've never ever had allergies, they can pop up unexpectedly at any time in life. And they can also be extremely annoying.
I know that first-hand now, since I developed an allergy to air-conditioning since moving to Florida ten years ago.
Also, because I now wear multifocal contact lenses to counteract my presbyopia (where you start needing reading glasses because of yikes, older age) I need to be very careful about what products I use around my eyes.
It's happened more than once during a professional conference or TV appearance that I've suffered from watery and puffy eyes.
Once it was so bad -as in mascara running down my cheeks- that I had to retreat to my room to wash my face and redo my makeup. Never mind the discomfort and itchiness. No.Fun.At.All.
According to WebMd there are different kinds of allergies to watch out for such as seasonal, pet induced, pollen and even cosmetic allergies.
Symptoms of some allergies
Some of the symptoms of seasonal, pet and some cosmetic allergies, also known as allergic rhinitis, according to Healthline.com are:
itchy sinuses, throat, eyes, or ear canals
What to do about these symptoms?
So, what to do about these pesky symptoms, which not only make you feel run-down but also look blotched and less than perky?
Here are some short-term solutions from Everyday Health:
remove yourself from the triggering environment
use hypoallergenic makeup
As for your choice of antihistamines, you can try ZYRTEC® Dissolve Tabs that can be taken anytime or anywhere since they dissolve in your mouth without water.
They also provide allergy relief for 24-hours. This means you don't have to worry about pill schedules or carrying extra tablets in your purse for the day.
Our best face even when we aren't feeling so great
And to help us put our best face forward, ZYRTEC® has partnered with celebrity makeup artist Jackie Gomez to help beauty-conscious Latinas look amazing even when we aren't feeling so great.
Gomez is an allergy sufferer too and she's worked with celebrities like Beyoncé, Zoe Saldana and Maite Perroni.
Since I have brown eyes, I tried the Deep Eye (Mirada profunda) look, which I'm wearing in the picture above.
In her ALLERGY FACE ™ look book, Gomez gives great beauty tips for different occasions.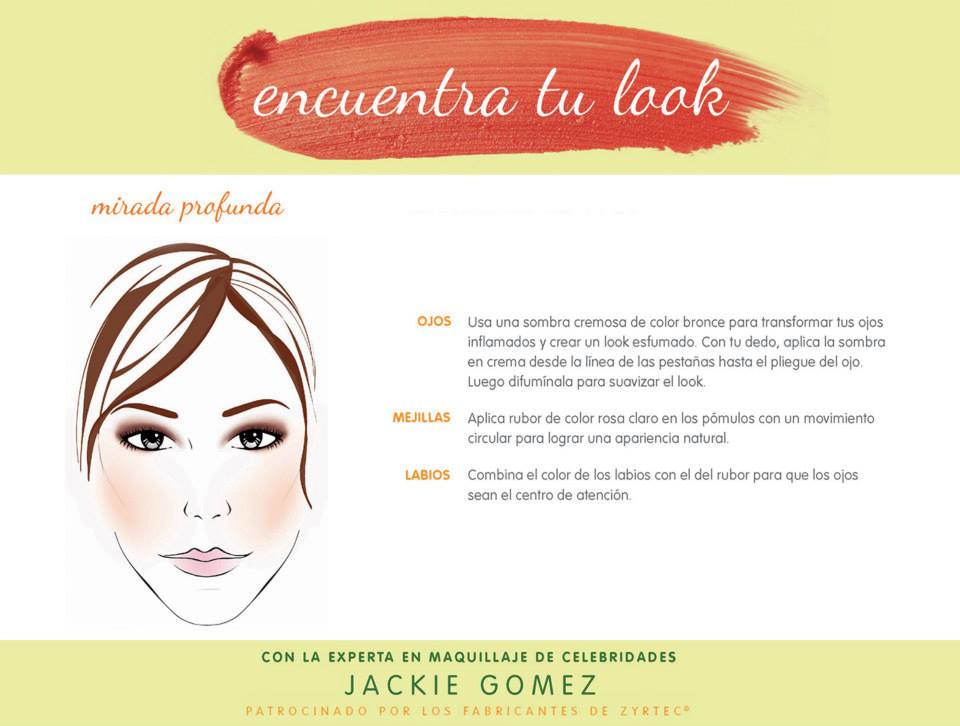 Her recommendations for the EYES: a creamy bronze eyeshadow for a smoky look. Apply and then blend with your fingers.  
Then on CHEEKS use a rosy blush for a natural look. And on the LIPS use a pale rosy color so that the main focus is on the eyes.
Join ZYRTEC® Rewards for Great Savings and Exciting Rewards 
To help you face your allergies this fall, ZYRTEC® is giving our readers 20 bonus ZYRTEC® Rewards points!
All you have to do is sign in or register here (then click on the Earn Points tab to enter the Secret Word ALLERGYFACE.
You can get a free $2-off coupon for ZYRTEC®, just for signing up. Once you've earned 500 points, you have the option to redeem them for a Neutrogena® mascara to help disguise ALLERGY FACE® beauty challenges.
(Points vary depending on count size and frequency of purchase as well as completion of non-purchase activities. See Terms and Conditions Restrictions apply. Offer expires 10/18/14.)
What triggers your allergies and what do you do to combat them?