This post was developed in collaboration with Percepta® and all opinions are my own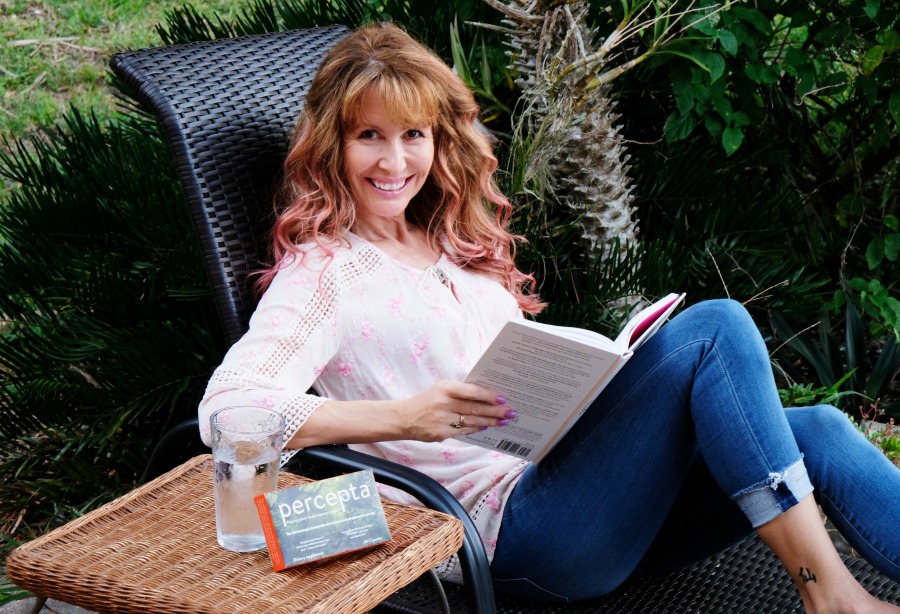 At 51, menopause hit me hard in many ways, and one of them was by presenting me with brain fog. This made it difficult to focus and concentrate.
At 56, I still juggle a lot: being a mom to teens, running my digital publication, and learning and teaching yoga, to name a few.
I need to be able to stay alert and be focused
There are other factors that sometimes affect my ability to sit and get on with things. Stress and grief are two factors that may impact brain function.
In the last year I've had significant losses in my life: the passing of my grandmother, who raised me, and the death of no less than three friends whose lives were lost to cancer.
On top of that, my eldest, 18, moved away in the summer. While I'm extremely happy for her new life of work and study in California, I miss her, and her absence hit me hard.
From time to time, one or all of the factors above collide and I've found myself struggling to write a blog post or stay on task, while it used to come so easily to me when I was younger.
Following are the things I do to improve my alertness and concentration. I hope that if you're also having a hard time staying focused, they will be of help: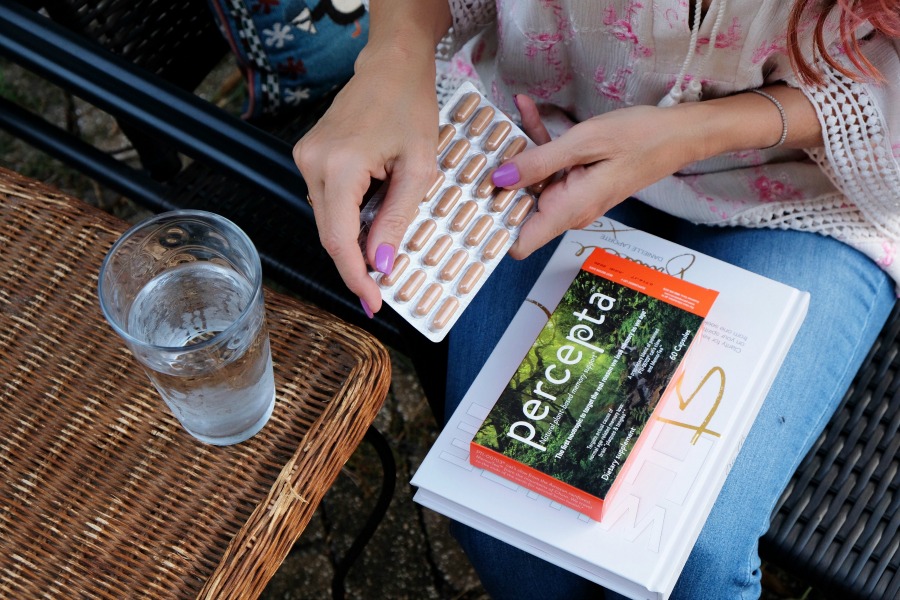 1.- Do some form of bodywork daily.
Whether it's yoga, a HIIT workout or running, I make it a point to move every single day.
When practicing yoga, I always include an inversion pose, which could be as simple as lying on the floor with my legs on a chair or propped up against a wall.
I always feel much more awake afterward.
2.- Learn something new.-
I've always been an avid learner. At 55 I started my yoga teacher training, and at 56 I graduated from the 500-hour program. Acquiring new information and putting it into practice helps my mind feel sharper.
Learning a new language, at any age, is also a great way to keep the brain nimble and sharp.
3.- Take Percepta®, for natural plant-based memory support.
I take daily supplements, and one of them is Percepta®, a proprietary blend of exclusive and patented PTI-00703 cat's claw from the Amazon rainforest and MemorTea ® from the mountains of China.
This nootropic potentially prevents and reduces the "plaques & tangles" that accumulate in our brains as we age.
These plaques and tangles are what lead to age-related loss of  memory, focus, concentration and processing speed.
By taking 2 capsules daily within 5 minutes of each other with a glass of water or a light meal, I've felt an improvement in alertness, focus and concentration.
I feel that this is all helping me regain brain sharpness and clarity.
If you'd like to try it for yourself, find out more at Perceptabrain.com and sign up for 10% off a 3-month supply using the code VIVAFIFTY10 at checkout.