While a blended family used to be the exception to the rule, these days it seems to be more common.
As the divorce rate climbs, so do the number of families who come together to create a blended family unit.
But despite the acceptance of such a family, nothing can quite prepare you for the blended family experience except actually going through it.
The blended family experience
I grew up in a blended family and a stepmother with whom I had a difficult time getting along. I often had to intercede during arguments between her and my younger sister.
When my half-brother and half-sister were born, I wanted to take care of and play with them. But I always felt their mother (my stepmother) made a clear distinction between us and them. It created a barrier.
As the years went by, my siblings and I bridged the gap, but as kids we experienced some pretty rocky times. Jealousies and power struggles ran amuck in our household.
And as I grew up I promised myself I wouldn't let that happen if I ever had a family of my own.
When I was 23, I had a long-term relationship with a divorced man eleven years my senior, who had two kids, then 5 and 7. The children stayed with us on  the weekends and during the holidays.
Years after the relationship ended, the children (now grown men in their thirties), and I remained friends.
Eventually, I got married and had two daughters. But when that relationship went sour we got divorced. Then I  met my current husband, who is also divorced and has a son. 
We've been together for almost six years now. We were  lucky that our kids are close in age.
When we met they were 5, 6 and 8, and according to what I've read, that is the best age for children to adapt to a new family. Now they're 11, 12 and 14.
Also read: Choosing the right partner in midlife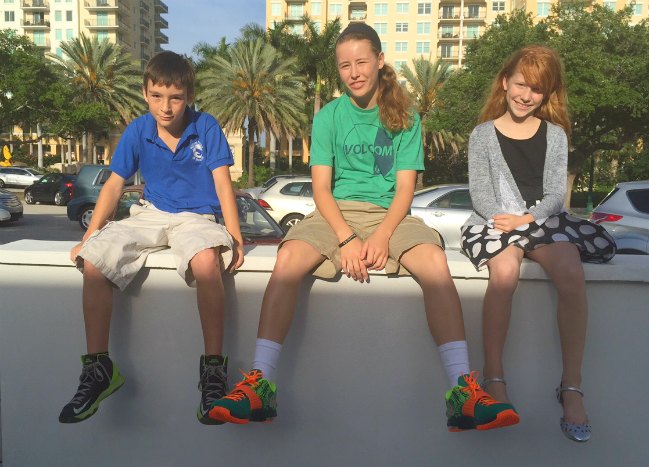 Here are some of the logistical challenges we've had to deal with:
My husband's son is with us every other week, for a full week. My husband and his ex-wife follow their court mandated parenting plan to a T.
My daughters are with me full time except every other weekend when they go to their dad's house 200 miles away. Although we have a court mandated parenting plan, we don't follow it. We're flexible and adjust as needed.
Every other weekend all the kids are together. And twice a month my husband and I have a weekend to ourselves.
During summers and holidays my ex and I are flexible with time. Whichever one has a trip planned gets to take the girls. No questions asked. My partner and his ex have very strict summer schedules, which makes it a bit more difficult to combine with my kids' schedules.
Also read: Marrying at 50 to build the family we always wanted
How are we managing to pull all this off?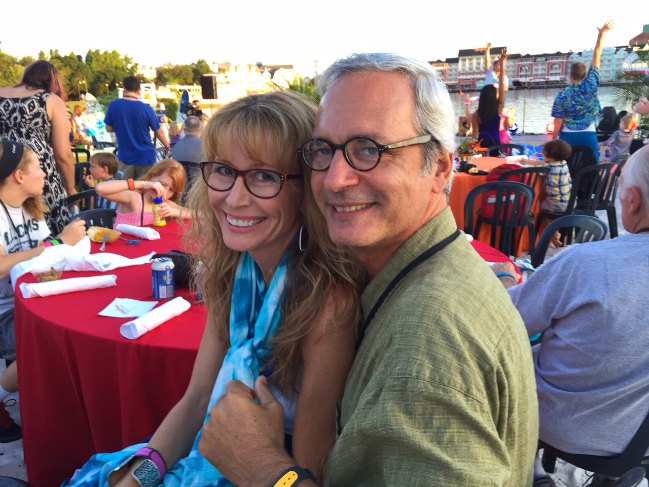 I grew up without a mom of my own. I am very sensitive to the feelings of kids with divorced parents. I talk to my stepson and let him know that his dad will always love him more than he would ever love me.

I will never forget the expression of relief in my stepson's face when I told him that. He smiled and his eyes grew wide and he said: "Really?" We haven't had jealousy issues since.
I make sure my stepson knows that I am not trying to step in as his mom. He already has a mother. I go with him on mother's day to buy her a gift and a card. I want him to feel comfortable talking about her.

Because he knows I'm more of a friend, he often opens up and tells me things he would never mention to his dad. My husband has a similar relationship with my children.
The main disciplinarian for each set of kids is their biological parent. But when one of us is alone with all the children, they know we stand united. Whatever my husband says carries the same weight as my word with my kids and vice versa. Granted, we've missed the mark a few times, but we've, learned from it. Generally, we back each other's decisions when it comes to discipline.
We don´t play favorites. The rules are the same for our children. We've had to adapt and adjust here and there since when we were single, we each had slightly different parenting approaches.
Our home is a calm and safe place for the three children. When the adults have a strong, committed relationship of mutual respect and admiration, and work as a team, the kids can devote themselves to being kids instead of deflecting conflict. They now consider one another siblings.
Don't get me wrong. It's not always a bed of roses. We all have our moments. There are times when our kids bicker, but then all siblings do.
What I can say is that I feel blessed that we function like a regular family—albeit a quirky and rather unique little tribe.