This is a sponsored post written by me on behalf of Viactiv Calcium Soft Chews. All opinions are 100% mine.
I rely heavily on strength and resilience, always have and, hopefully, always will.
One of the reasons I work out, practice yoga and challenge myself physically and mentally, is to be able to push through uncertain times.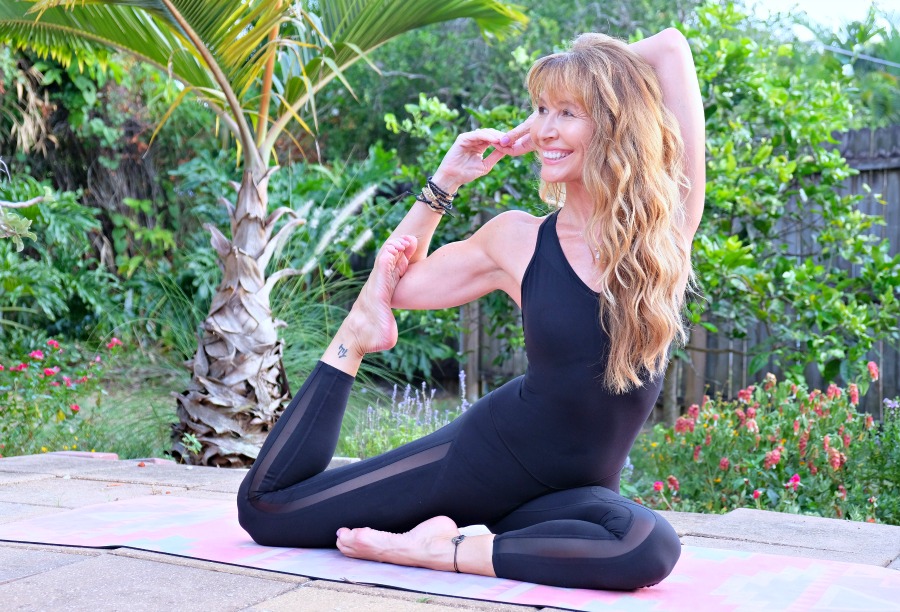 I´m old enough to know that choosing to be strong and flexible is a great way to face almost any trying situation.
I know I´m strong because I´ve managed to conquer a series of tough obstacles.
I overcame a 20-year long eating disorder and now have another 20 years of recovery under my belt.
I learned to harness an addictive and compulsive personality and redirect it towards creativity and productivity.
I survived the teen years of three children and lived to tell it. Well, this part isn´t quite over, but I already know that I´ve got this, even when I feel I don´t.
I sidestepped a close call with colon cancer with grit and determination.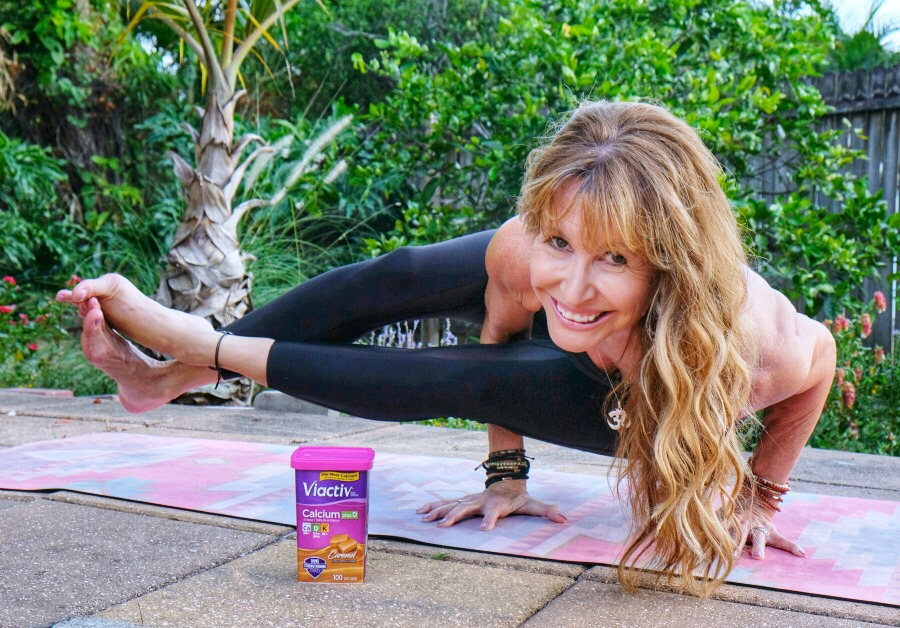 I lost it all in the 2008 recession: marriage, savings, source of income, then reinvented my writing career online and never looked back.
There´s so much more; these are just examples.
At 56 I need to be strong physically too. That's why I do weight-bearing yoga arm balances, to make sure my bones stay healthy.
I also take Viactiv Calcium Soft Chews. My favorite flavor is caramel and they are also available in milk chocolate. These have 30% more calcium (plus vitamins D and K) with half the sugar and calories compared to leading gummy supplements.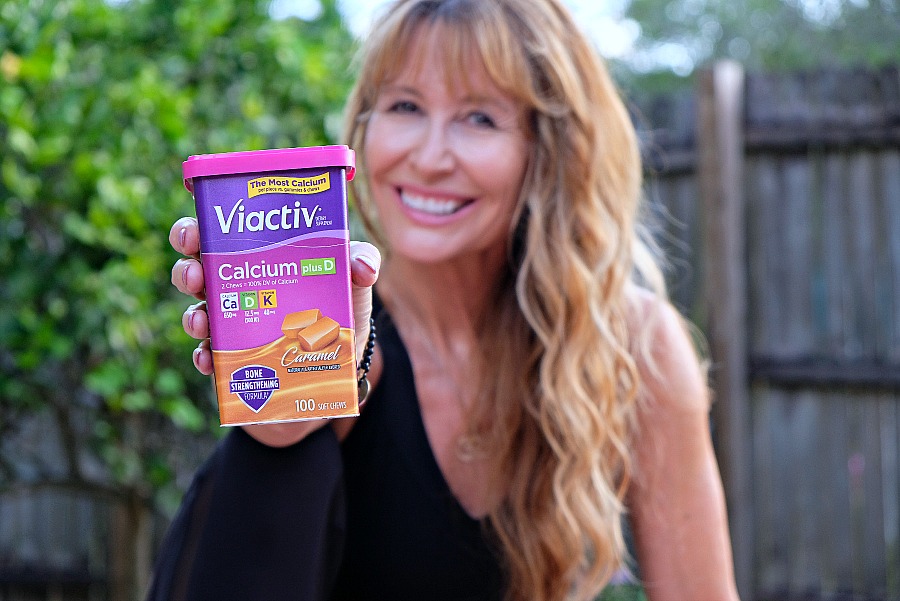 Why we need to take calcium supplements
If your body is not getting enough calcium it begins to take it from your bones, decreasing bone mineral density which can eventually lead to osteopenia and osteoporosis.
Calcium plays an important role in strengthening bones and teeth, as well as helping muscles (including the heart) and nerves function properly.
Calcium isn't manufactured in the body, so it must be introduced by outside sources (diet, supplements).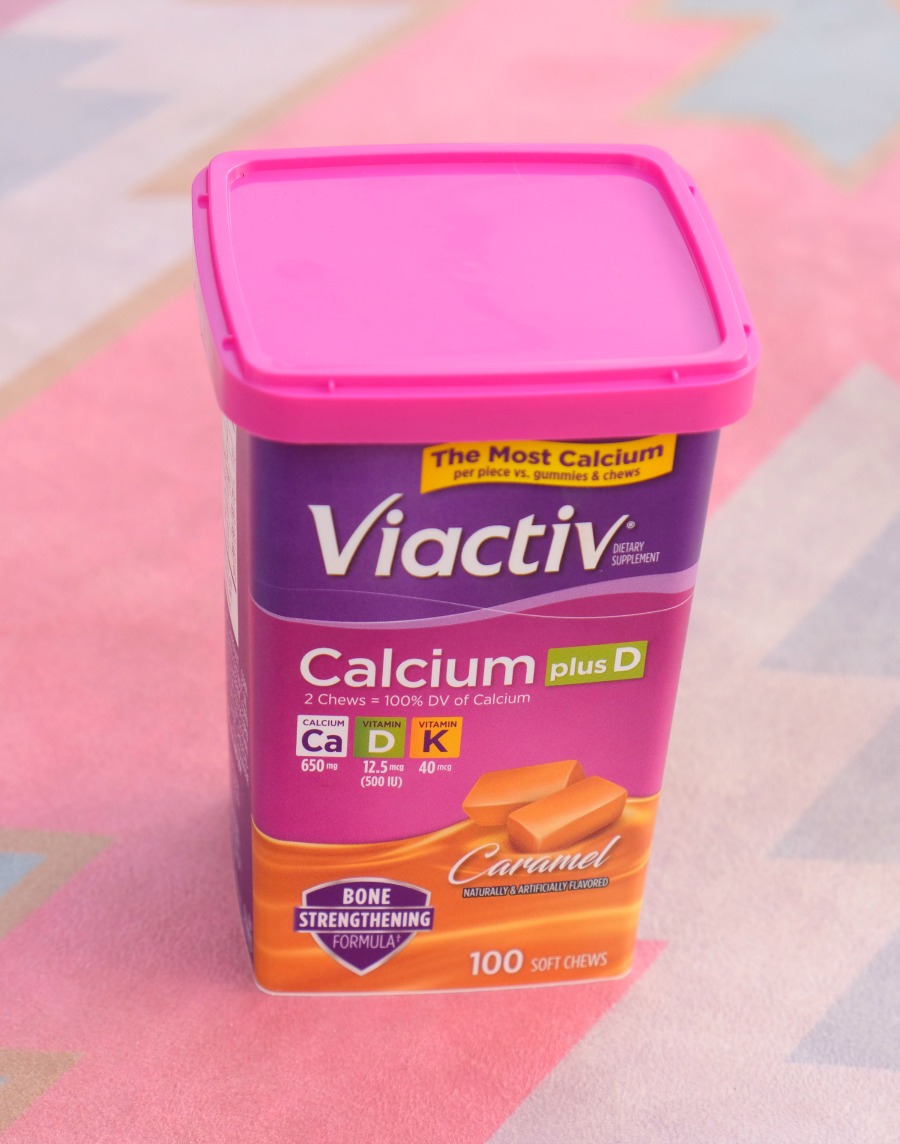 What Viactiv soft chew provides you with
Each Viactiv soft chew contains 650 mg of calcium, 500 IU of vitamin D, and 40 mcg of vitamin K. It's the perfect trifecta your body needs to help strengthen and protect your bones to help you stay strong at all stages of life.
Viactiv Calcium Soft Chews gives you the most calcium per piece to build strong bones vs. gummies and chews.
Viactiv also contains vitamin D and vitamin K, two critical vitamins that help strengthen your bones. Before calcium can do its job, it must be absorbed by your body – and that's where vitamin D comes in. Vitamin D regulates calcium absorption in the body, maintains calcium and phosphate levels, and promotes bone growth. Viactiv has 500 IUs of vitamin D in every tasty chew!
Viactiv is available in-store at major retailers or buy online from the comfort of your home at Walmart, Target, or Amazon.