In 2011, Nancy Newsom, a Canadian living in Silicon Valley with her family reinvented herself by creating her own line of skincare, Botanic Organic, to provide women with affordable and natural beauty products.
Hoping to inspire other mid lifers who may be wondering what's next, we interviewed Nancy about her midlife career change.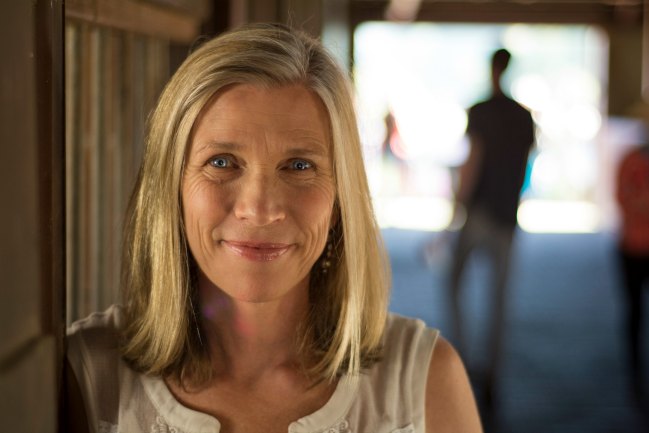 Becoming an entrepreneur in midlife
Viva Fifty.- You have a degree and experience in education. What made you become an entrepreneur in midlife?
Nancy Newsom.- Not long ago I was asked to speak to a women's networking group called Phase 3. They had requested that I tell them about my "Phase 3" business of starting a natural skin care company in my fifties. This is a group of women who had bonded over many years of volunteering for their children's school based activities.
They are a vibrant, educated and interesting bunch of women and most of them, just like me, have entered into this unusual phase in their lives where they have launched children out the door and off to university and are either continuing to work or feeling ready to reinvent themselves in some new way.
After 20+ years of putting everyone else's plans and needs before our own, many of us are feeling ready for the "just for me" phase of our lives. Need I say that I fit right into this group and have since become a member.
Botanic Organic was launched from this exact mix of emotions. I found myself with more time on my hands and wanting to do something different from my "Phase 1" career (teaching) and  my "Phase 2" life (raising children). I made one commitment to myself and that was that I wanted to do something that was "fun"  for me.
While I was trying to figure out what this "fun" Phase 3 career might be, and without me even knowing that it was happening, the seeds for Botanic Organic were being sewn.
Also Read: Botanic Organic beauty review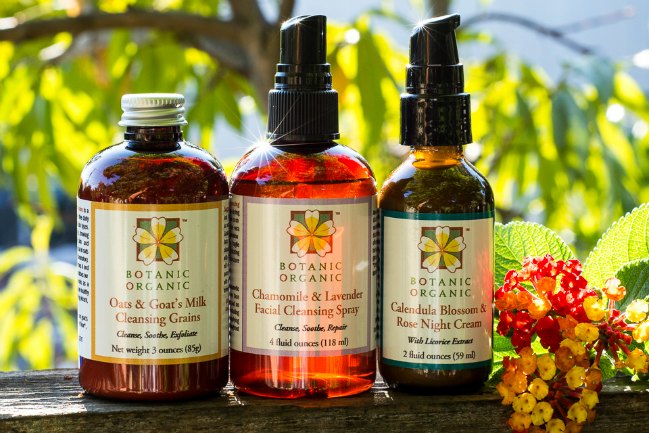 About Botanic Organic's skincare products
VF.- So why did you choose skincare over any other type of business?
NN.- It was a chance remark from my acupuncturist about the nasty chemicals contained in many body care products that was the catalyst for me to launch into an avalanche of research on this topic.
Being a "do it yourself" kind of gal, and with the help of some excellent online resources and local classes, I started making skincare products for myself.
Over time, I graduated from simple mixtures to making plant extracts, hydrosols, balms and creams. I'll never forget the absolute elation I felt when I made my first cream. It felt like magic and it truly was fun!
A fellow yogi and friend wanted me to teach her how to make these things for her own family. We started experimenting together, took more classes, and at one point tossed around the idea of selling what we were making.
Being a chemical engineer with an MBA, she was able to bring the rigor of the lab to our process and her business experience to the table. She also had a little guest house on her property with a dedicated kitchen for our workshop.  The first door had opened and I hesitated only a little before walking through it.
VF.- How does it feel to be an entrepreneur at this stage of life?
NN.- Three years later Botanic Organic has blossomed into a business that I'm very proud of. It's become my "Phase 3" baby. The business and I are like one, both growing up together, changing and evolving.
My original partner has moved along to do other exciting things in her life, and new partners have jumped in to lend their expertise and momentum. There have been many times when I have seriously asked myself "What the heck am I doing, and what makes me think that I can do this?"
Women in business
VF.- How do you keep those doubts at bay in order to continue your journey as an entrepreneur?
NN.- Somehow, the doors just keep opening and confirming that I'm on the right path, and I've finally learned to stop questioning it. I have probably never worked harder in my life, but when you love what you're doing, you barely notice.
What I love the very most about owning this business is how it has opened up my world. I am constantly meeting seriously cool and supportive women who step in to offer their help to keep Botanic Organic propelling forward.
My husband just shakes his head in disbelief. He can't believe the difference between business in a women's world from business in a man's world. The support I receive is hugely life-confirming.
VF.- What do  you tell other midlife women who may be wondering what their next move in life should be?
NN.- Keep an eye open for your "Phase 3" life opportunities. This is a good time to learn new things (healthy brain aging), create an exciting life for yourself (why should your kids be having all the new adventures), and meet some new and interesting people in your life (being social helps you live longer). Viva Fifty!