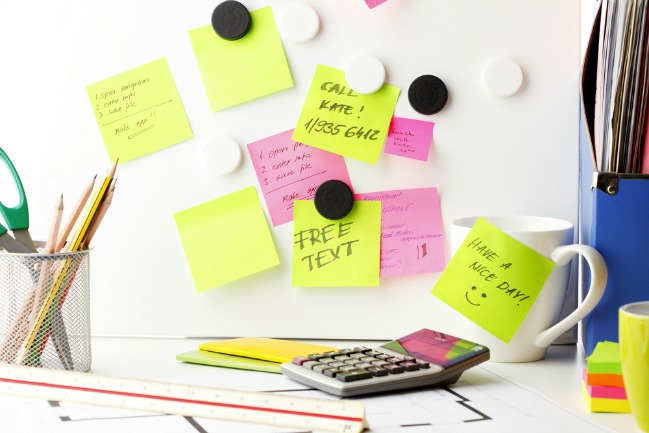 I´m a doer. I move things forward. I make stuff happen. Sounds pretty good, right?
Well, not when I'm so driven that I try to do too many things at once. Sometimes it´s hard to prioritize and this is terribly unproductive.
Usually it happens on that one day when I was hoping to cross off at least ten important items from my "To Do" list.
I step away to gain perspective
I usually tackle these "I want to do it all but don´t know where to start" moments by breaking away. I go to the beach for a long walk, take the dog for a run, go window-shopping or indulge in a long nap.
That sounds counterproductive, I know. Well, not for me, it isn't. I find it incredibly refreshing because when I come back to face my "To Do" list, I can see the big picture again.
By stepping away, I gain perspective.
All that scattered energy that was pulling me in different directions is reined in. I become focused. I can tackle it all, one item at a time.
Life Reimagined self-assessment test
Today, to make it even easier on myself, I decided to take the Life Reimagined self-assessment test to see where I stand with my current career goals.
I came out pretty well as far as optimism, energy and inspiration goes. No shortage of that! I also ranked high in terms of vision and commitment.
However, as per my answers to the evaluation questions, it seems that I needed to let go of a few things that were slowing me down.
I was then directed to the "Take it off your plate" test, to figure out what I needed to stop doing in order to move forward.

"To make time for something new, you'll likely need to give up something. This activity helps you take stock of what you can do without—at least for now."
Man, it´s hard to 'fess up to having too much clutter, surfing the Internet as a form of procrastination and dealing with an overflowing inbox every day.
Still, I reluctantly but honestly admitted to it.
The Life Reimagined online tools then prompted me to explain what exact steps I would take to eliminate those unwanted habits.
It even asked me to commit to a deadline by which to implement the changes.
I've had to commit to decluttering
By committing to working offline at least two hours a day and de-cluttering once a week, I should be way more productive and focused in one to three months' time.
Saying no to things that get in the way of my vision, is saying yes to time and energy that will take me where I want to go. What a feeling!
But I cannot do this alone. I need a support group to help me on my journey to streamline my workflow.
To this end, I've joined the Life Reimagined book club on Facebook, that meets regularly to discuss the tools set forth in both the book, Life Reimagined, Discovering Your New Life Possibilities, by Richard J. Leider & Alan M. Webber.
I invite you read the book to join the discussion!
[show_boutique_widget id="145448″]
Disclaimer: This post is supported by Life Reimagined (www.lifereimagined.org): your guide to rethinking what's possible and seizing your "what's next" in work, relationships, health, personal finance and more. All opinions are my own.