I´ve been coloring my hair since I was 16. I´m 51 so, that´s a lot of coloring! Once I jumped on the highlights wagon there was no going back!
In my early 40´s I decided to go back to a warmer color and that was great for a few years until I started getting a whole lot of gray!
That changed my whole approach to hair color.
Instead of doing my roots every six months, I had to step it up. If you go to a salon, that means dishing out a whole lot of money every six weeks.
And if you do it at home, highlights can be really messy. Plus those are a lot of chemicals to deal with, way too often.
Even more if, like me, you have very long hair that you refuse to cut just because you are, well, older!
My beloved stylist
Also there´s this other thing I struggle with.
When I lived in Naples, Florida up until four years ago, I had an awesome stylist who did everything I wanted, to the word, which is important to me.
When it comes to my hair, I can be pretty demanding. No, let me correct that: when it comes to my hair I can be downright control-freakish about what I want.
So this hairdresser was the best. She did what I told her and we highlighted my hair, and cut it and I knew I was in the hands of someone who understood my needs. I loved her.
Then I moved to Sarasota, Florida, almost a two-hour drive from my stylist and to this day, almost four years later, I still haven´t found someone like her where I live.
Every now and then I find a day when I actually drive the two hours to have my hair done. Then I drive back for another two hours.
I´m not completely nuts, I promise.
The reason for driving back and forth is also because I coparent with my kids´ father and we meet in the town where my stylist is.
Also Read: Coloring my gray hair, one man´s dilemma
But as career and personal demands pile up, it´s increasingly difficult to schedule appointments and take the time, as in the whole day, just to do my hair.
I´m afraid of trying someone new, so I´ve gone solo. I dye my hair on my own.
Sometimes things work out and sometimes not so well. At least I haven´t suffered any major catastrophes.
But over time, getting my hair colored became kind of a chore instead of something to look forward to.
The at-home coloring experience
Enter the opportunity to use Madison Reed hair color, which changed how I approach an at-home coloring session, saving time and money at the same time.
Madison Reed takes the guesswork out of trying to pick a hair color.
After answering a few fun no-pressure questions on their website, I was given the best options for hair color, based on my skin tone, hair type and even amount of gray.
These were my options: I chose Ravello Blonde, close to my own hair color, because I´m not ready for a big change yet.
My package arrived in the mail two days later, with everything I needed, including step-by-step instructions, to touch up my roots and refresh my color easily.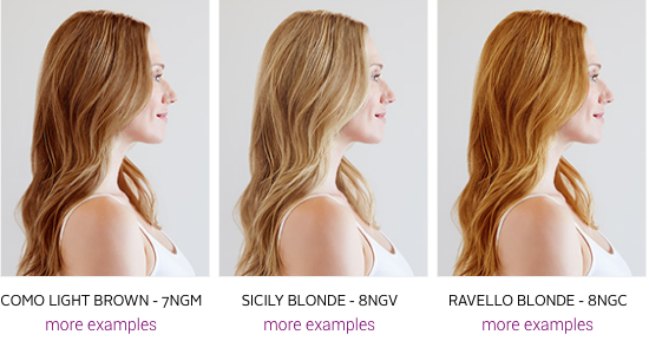 When I tried Madison Reed hair color I was surprised by its ease of use and luxurious feel. It reminded me of the days I would get my hair done at the salon.
I mean, I really do deserve the pampering.
I work hard all the time, even on the weekends. I rarely get out to do what I want.
Save for a little run or a walk on the beach, I'm pretty much working, running errands, or managing the kids, meals, dishes, the dog—you name it!
So this weekend as one of my best friends came to visit from out of town, I asked her to help me dye my hair with Madison Reed.
Before I went ahead and applied the color, I chatted with one of the color experts on the Madison Reed site, and she reassured me that the color would not look flat but would have depth and be multi-tonal.
While I waited for the color to set in, we did our nails, chatted, and enjoyed girl time. A scented candle, music and having sent the kids off to spend some time with their own friends, did the trick.
I usually trim my own bangs and sides. My friend did the back and well, I just may do that four-hour round trip for the layers, but I have to say the color looks great!
And my hair? Well, out with the grays, in with the shine and thankfully without the smell, burn or itching that harsh chemicals in other colors I´ve used before.
My long hair felt smoother and easier to manage. Maybe it was the argan oil or the keratin in the product.
Apparently the results last longer, and if Celebrity Stylist Sally Hershberger and Alex Chases, founder and owner of famed San Francisco and Silicon Valley salons back it up, it must be good.
A gift for you!
If you want to try Madison Reed hair color, you can experience the at-home luxury of Madison Reed and get 50% off their first Color Kit with code MRPAMPER.*
Thank you to Madison Reed for the opportunity to discover a healthier and convenient alternative to at-home hair color!
* Do keep in mind this is good for new customers only, not combinable with any other offers, and valid only on one Color Kit. Expires Nov. 30, 2014.