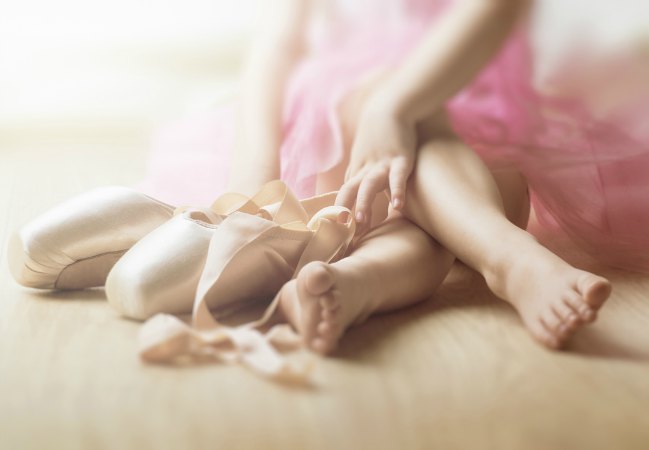 [This post is my contribution to Blogust '14—Shot@Life's month-long campaign in August to provide vaccinations for children in need around the world. The theme is: "Happy and Healthy Firsts." For every comment and share on this post Walgreens will donate one vaccine (up to 60,000). Please read the details below, after my story.]
My eldest, 13, is a tomboy. She's always preferred climbing a tree to playing with a tea set. Action figures over baby dolls. Skateboarding over ballet. Cargo shorts over a skirt.
She wears her hair in braids or pulled back in a ponytail. She hustles on the basketball court and gives it her all on the track.
I've been defending her boyish style since she was old enough to choose her own clothes. Grandmas, aunts and even dad want her to be more girlie-like.
When her middle school held a winter dance she was finally old enough to attend, she skipped it so she could spend time with me.
Her friends later told her how much fun they'd had but she still claimed she was fine having missed it.
My daughter's first dance
A few months passed and then spring dance was announced. She was soon to turn 12, and with mixed feelings I received the news that she wanted to go.
For the first time in forever Chloe asked to go shopping for a dress. She pulled off her ponytail holder, loosening her locks and asked me to help style her wavy hair.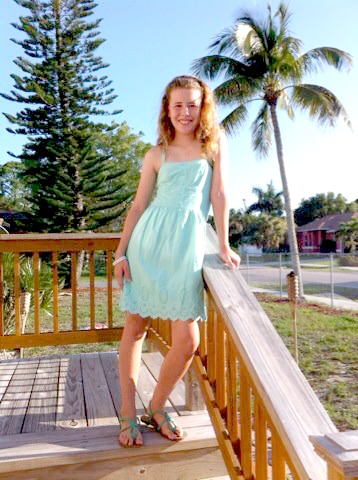 And just like that, my tomboy turned into a wildly beautiful pre-teen glowing with the excitement of going to her first dance.
While many kids that age are embarrassed of being seen with their parents, my daughter asked me to please chaperone the event.
I was at a conference a couple of hours away and headed back just in time to pick her up. There she was at the top of the stairs, in her aqua green dress and matching sandals. Her hair down, brushing her shoulders.
My little girl is suddenly a grown woman
I felt like dads in the movies watching their daughter come down the stairs to go to the prom. Their little girl is suddenly a grown woman.
It was the first time I saw in her the young woman she will eventually become.
She also brought back memories of my own first dance, around that age. As we walked into the school gym together, I could feel her anticipation.
When her girl friends waved hello, when the boys nodded her way saying, "sup, Chloe," I saw her through their eyes. And I realized this was a milestone neither of us would ever forget.
After her first dance, Chloe again pulled her hair back into a ponytail, zippered up her cargo shorts and threw on an oversized tee.
Under layers of sports gear, I can still see her female curves. And no matter how tightly she pulls back her mane, I will forever cherish the first time she wore it down.
Still, I say nothing, I let her be herself. Deep inside, something tells me she will eventually wear a dress and let her hair loose again.
Having traveled around the world, I know that many moms aren't as lucky in experiencing many of their children's firsts.
They don't have access to the life-saving vaccines which for us are a given. I'm grateful that I can use my writing skills and social media reach to help get a vaccine to a child in need.
Will you help me achieve this goal? All you need to do is comment at the end of this post and share it on Twitter and Facebook!

[During Shot@Life's Blogust 2014—a month-long blog relay—some of North America's most beloved online writers, photo and video bloggers and Shot@Life Champions come together and share stories about Happy and Healthy Firsts. Every time you comment on this post and other Blogust contributions, or share them via social media on this website, Shot@Life and the United Nations Foundation pages, Walgreens will donate one vaccine (up to 60,000). 
Blogust is one part an overall commitment of Walgreens donating up to $1 million through its "Get a Shot. Give a Shot." campaign. The campaign will help provide millions of vaccines for children in need around the world.
Sign up here for a daily email so you can quickly and easily comment and share every day during Blogust! For more information, visit shotatlife.org or join the conversation on Facebook and Twitter.]