I find it hard to believe it's been a year since the death of Robin Williams at 63. I remember I was at my brother-in-law's house for dinner when we heard the news.
As I learned he had committed suicide, it hit home. A couple of days later, my sister, a suicide survivor, and I co-wrote a piece about depression and suicide.
Suicide is an extremely complex matter
We have both dealt with depression and, because of her suicide attempts, we felt we had to say something, anything, to address this issue.
When Robin Williams died, many were quick to say that suicide is a selfish act. My sister and I thought differently.
It can be unfathomable to those who have never been in the grip of mental illness that someone could take his or her life. Suicide is an extremely complex matter.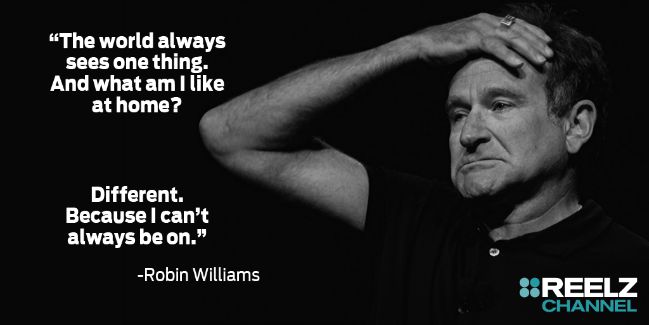 No alcohol or drugs were found in Williams' body after his death, but his autopsy report showed he suffered from Lewy Body Dementia, which may cause confusion, disorientation and hallucinations.
This was in addition to the brain changes found in the autopsy, reportedly caused by Parkinson's and Alzheimer's.
On top of that, Williams suffered from clinical depression and had a tortuous history of substance abuse.
It was a sad day for many when Robin Williams died
We grew up laughing and sometimes crying with him. My favorite movie by far is Dead Poet's Society, where Williams played an English professor, John Keating, who inspired his pupils to develop a love of poetry and to 'Carpe Diem!'
As a writer, that one film is the one that always comes to mind.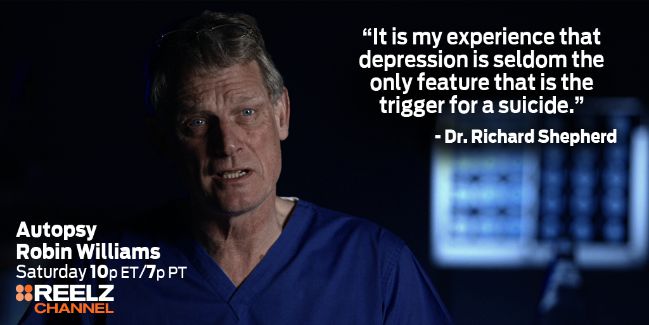 Although I could understand the anguish that perhaps drove him to take his own life, I feel, as I sure other fans do, an immense sadness over his passing.
Suicide is such a mystery that until its causes are determined, there is no sense of closure.
On August 8 at 10pm ET/ 7pm ET, on the premier of the AUTOPSY special aired on REELZ we will be able to find out more about his life and his last hours.
On the website you can find what channel REELZ is on. I hope you will join me in celebrating his life and learning more about his death.
In the meantime, I can still hear him saying "Carpe diem. Seize the day, boys. Make your lives extraordinary!"
National Suicide Prevention Lifeline (English & Spanish, 24/7): 1 (800) 273-8255

© of featured image Everett Collection/Shutterstock