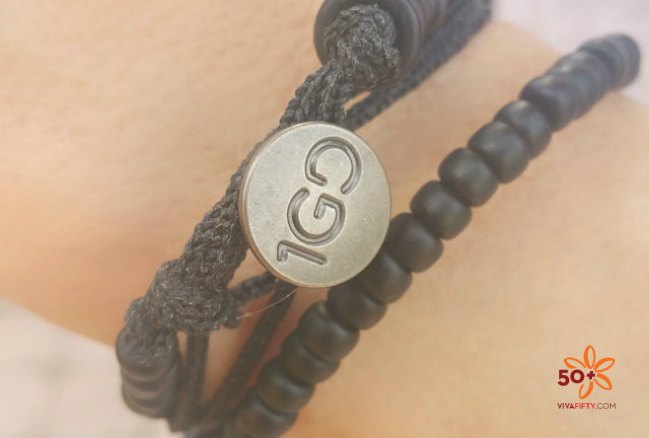 A few nights ago, my 13-year-old daughter told me that my husband – her stepfather – had done a good deed.
That evening, on his way out of the supermarket he saw a single mom who needed food for her child. He told my daughter to wait and he went back in the store.
He bought some food items and handed them to the mom. My daughter told me how the woman smiled and gave her kiddo something to eat from the bag.
The nature of a good deed
I was filled with gratitude, thinking back to the days my own kids had been on the receiving end of the kindness of others.
I waited to see whether my husband would tell me what he did that evening, and … he said nothing.
I was even more grateful.
Only he knows why he did it, but it was obviously not an act meant to impress anyone. That is the nature of a good deed—you do it because you feel it's right.
That night I thought back to the moment almost six years ago, when I was down on my luck and an acquaintance gave me her engagement and wedding rings for me to sell so I could pay my rent.
She said: "Please don´t tell anyone I did this. It´s between you, me and God."
Since then I´ve done my best to pay it forward whenever I can, and not only with material help, because a good deed doesn´t necessarily involve giving money.
A good deed is going out of your way—doing something that requires some kind of an effort, a sacrifice, big or small, of time, energy, attention … And it's even more powerful if it is done anonymously and not for recognition.
Also read: Helping Haiti's artisans with gifts that give back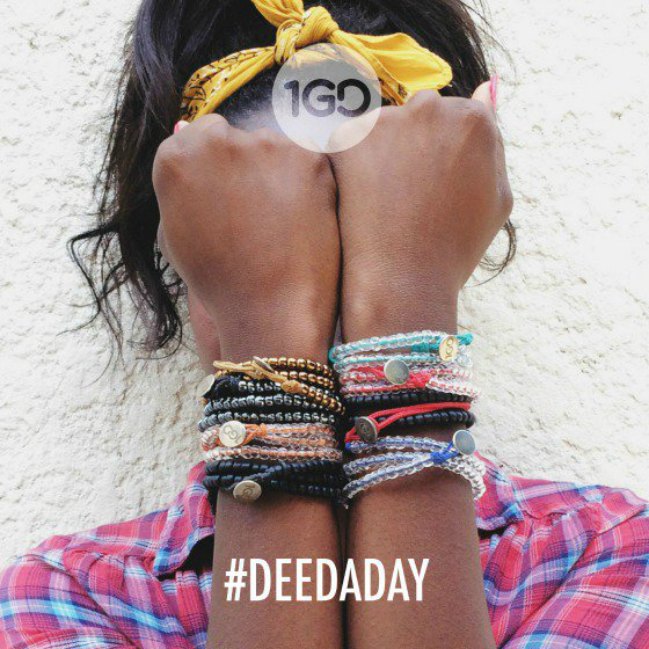 A good deed every day
I´m sure we all do good deeds from time to time, but what if we made it a point to do a good deed a day, every day?
I know, I know, we´re too busy, life gets in the way … But doing good feels good.
How to remind ourselves to be consistent in our efforts? Well, much like any other resolution, it´s helpful to have our reminder in full view.
That´s what the 100 Good Deeds bracelet is … both a fashion statement and a cause.
They're bracelets made with 100 glass beads, and strung by vulnerable women in Uganda, Indonesia, Zambia, South Africa, Rwanda and my beloved Haiti.
Every time you do an anonymous act of kindness, you slide the rubber ring to the next bead, until it reaches the closure button.
What to do when you reach the end? Start all over again, or get another bracelet in a different color and continue to remind yourself and others to do good.
The 100 Good Deeds bracelets are designed by author, artist and AIDS advocate, Mary Fisher.
Proceeds from each $30 bracelet are reinvested in educational and economic opportunities for the women who craft them.
If you would like to join the movement, you can purchase a 100 Good Deeds bracelet for you or for friends and family (or an e-gift card) as a reminder to do one act of kindness every day.
If you want to spread awareness, you can share pictures of your bracelet on social media tagging them with #DeedADay. 
To join the #DeedADay movement, share one of these images above on Facebook, Instagram, Twitter or Pinterest using hashtag #DeedADay and tagging the 100 Good Deeds Bracelet.
I believe that together we can change the world, one good deed at a time.
[Disclosure: I was gifted a 100 Good Deeds bracelet to review and share with my readers. However, all thoughts and opinions expressed herein are my own.]